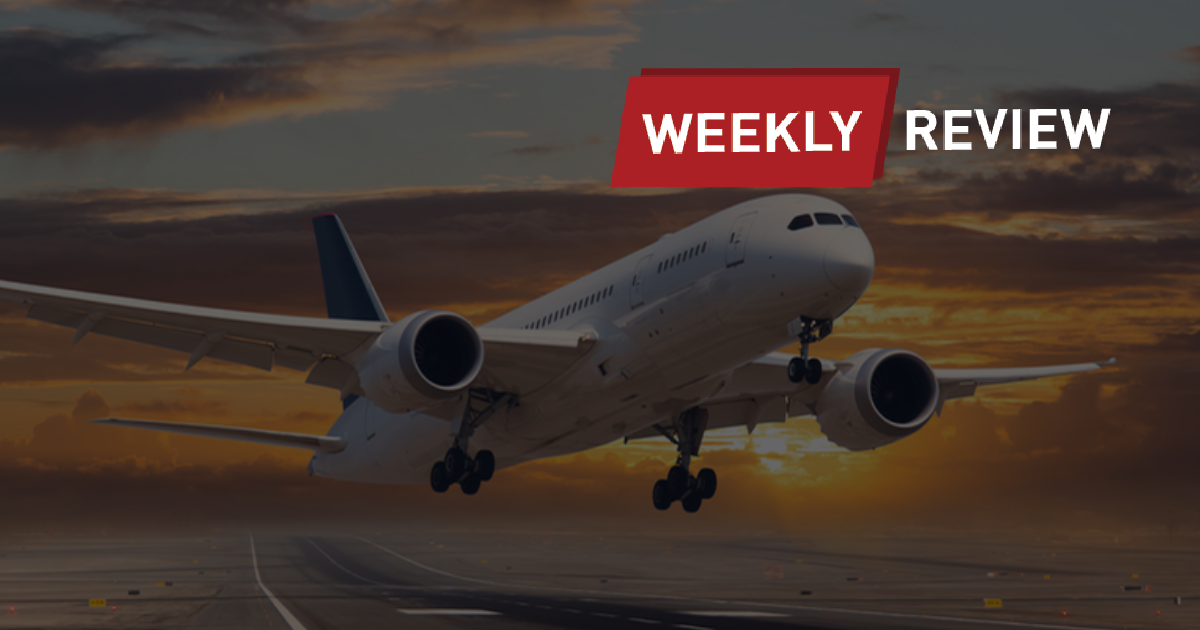 Avolon CEO says Q1 business boosted by China reopening
Aircraft leasing company Avolon on Thursday said the reopening of China after it eased strict COVID-19 rules has boosted levels of leasing and trading activity.

The company added three customers in the first quarter for a total of 147 airlines and executed 31 lease transactions, it said in a business update.
Accor, Jin Jiang Hotels sign Memorandum of Understanding on sustainable practices
Shanghai Jin Jiang International Hotels and Accor signed a Memorandum of Understanding (MoU) with a term ending in 2033. This MOU represents a strategic partnership between the two parties, with the primary ambition being to promote and drive sustainable transformations across the hospitality industry and reduce the sector's carbon emissions.
Wanda Hotel to open up to 35 hotels in 2023 despite profit drop
Wanda Hotel Development, a listed hotel design and construction arm of Chinese conglomerate Dalian Wanda Group, will open up to 35 hotels this year to continue expanding its network despite a profit decline in 2022.
Airbus inks deal for 160 aircraft in China
European aircraft manufacturer Airbus signed an agreement with China Aviation Supplies Holding Co on Thursday and landed orders of 160 Airbus commercial aircraft, including 150 A320 family aircraft and 10 A350-900 wide-body aircraft.

Accompanying French President Emmanuel Macron's state visit to China, Airbus CEO Guillaume Faury also signed with the Tianjin Free Trade Zone Investment Co Ltd and Aviation Industry Corp of China Ltd, an agreement to expand its A320 family final assembly capacity with a second line at its site in Tianjin, which is expected to be put into operation by the end of 2025.
Shanghai reveals RMB 108 billion investment in 28 culture, tourism projects
Shanghai authorities announced 28 culture and tourism projects on Tuesday with a total investment of RMB 108 billion (USD 15.7 billion). The 28 projects cover cultural relics, ancient residences, fashion and art, as well as memorial halls of martyrs. One of the major projects includes an indoor ski resort with an area of more than 90,000 square meters. Scheduled to open to the public in the first half of 2024.
China offers joined-up rail ticketing to belt and road countries
China has developed an all-in-one train ticketing system that can unite the widely different ticket selling platforms in more than 140 countries on a smartphone app, according to the top national rail science academy.

The system has been tailor-made for member countries of China's Belt and Road Initiative and will automatically access and coordinate their ticket selling platforms. Laos, in the heart of Southeast Asia, is the first country to sign up to the platform, with travelers using their smartphones to book tickets from March 15.
Domestic recovery to push China's 'Big Three' back into black: HSBC
In a report released 2 April, HSBC says that China's 'Big Three' – comprising Air China, China Eastern Airlines and China Southern Airlines – have planned for a ramp-up in domestic flights, with summer capacity expected to be 35% higher than pre-pandemic 2019.
American Airlines cuts China routes
Oneworld member American Airlines says it has paused its growth in China. This follows the removal of two new routes from its schedule – Seattle to Shanghai and Dallas to Beijing's new Daxing Airport. Over the pandemic, American had already eliminated various routes from both Dallas and Los Angeles to China, alongside flights from both US airports to Hong Kong. This makes Dallas-Shanghai the lone survivor in American's China network. The service only resumed last month.
AirAsia X expands China network with flights to Beijing
Following the recent recommencement of services to Shanghai and Hangzhou earlier this month, AirAsia X (AAX) continues to expand its China network with two weekly flights to Beijing, which resumed on 30 March 2023. The service resumption is expected to stimulate business travel and tourism in both directions, with the potential surge in demand for international travel to China following its recent decision to begin reissuing tourist visas.