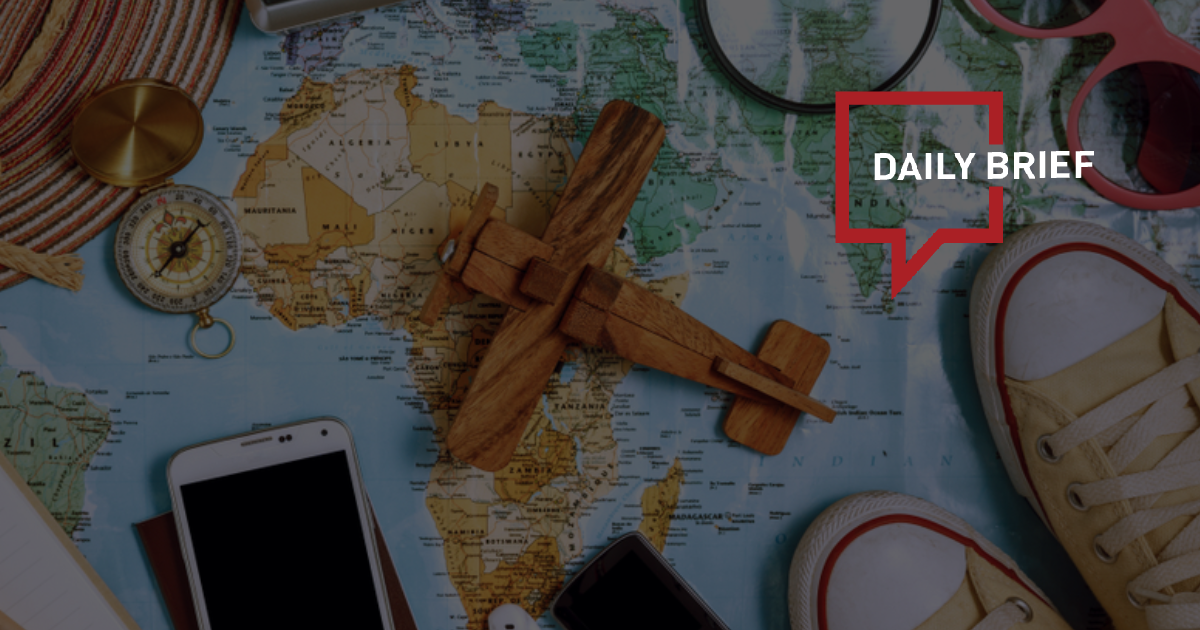 Cross-boundary travel between Shenzhen and HK to peak during holiday break
>> Commuter traffic between Shenzhen and the Hong Kong Special Administrative Region is expected to reach a peak during the Ching Ming and Easter holidays starting from Wednesday. Shenzhen immigration authorities said on Tuesday the single-day volume handled by all Shenzhen ports during the holidays could exceed 700,000 people, with a daily average of 600,000.
Shanghai reveals RMB 108 billion investment in 28 culture, tourism projects
>> Shanghai authorities announced 28 culture and tourism projects on Tuesday with a total investment of RMB 108 billion (USD 15.7 billion). The 28 projects cover cultural relics, ancient residences, fashion and art, as well as memorial halls of martyrs. One of the major projects includes an indoor ski resort with an area of more than 90,000 square meters. Scheduled to open to the public in the first half of 2024.
Macau casinos shut thousands of hotel rooms in labor crunch
>> Macau casinos have been forced to close off thousands of hotel rooms and cut back on guest services like housekeeping, as a labor shortage leaves the gambling hub struggling to cater to a surge of tourists from a newly-reopened China.
Some five-star hotels in Macau's casinos only have fewer than half of their rooms available for booking, people familiar with the situation told Bloomberg, asking not to be identified discussing internal business.
China's one-day Qingming Festival travel income up nearly 30%, showing solid recovery
>> China's tourism sector continued its strong rebound, with travel income from one-day trips during the Qingming Festival on Wednesday growing by nearly 30% year-on-year, showing robust potential in post-epidemic consumption.
In total, about 23.77 million domestic trips were made nationwide on Wednesday, an increase of 22.7% from last year's trips, and domestic tourism revenue is expected to reach RMB 6.52 billion (USD 950 million), an increase of 29.1% over the same period in 2022, data from the Ministry of Culture and Tourism showed on Wednesday.
China offers joined-up rail ticketing to belt and road countries
>> China has developed an all-in-one train ticketing system that can unite the widely different ticket selling platforms in more than 140 countries on a smartphone app, according to the top national rail science academy.
The system has been tailor-made for member countries of China's Belt and Road Initiative and will automatically access and coordinate their ticket selling platforms. Laos, in the heart of Southeast Asia, is the first country to sign up to the platform, with travelers using their smartphones to book tickets from March 15.
Xiamen Air Resumes Boeing 737 MAX Flights
>> Another Chinese airline has returned the Boeing 737 MAX to active service this week. Xiamen Airlines reactivated one of the ten it has of the type and introduced it on a route to Xi'an in northwestern China. The SkyTeam carrier returned the Boeing 737 MAX aircraft into commercial service on April 3rd, 2023.
Air China to increase Gatwick-Beijing route to daily
>> Air China has resumed flights between Gawick and Beijing Capital International airport, initially with a four-times-weekly service. It represents the first flights between Gatwick and China since early 2020, and from April 24 the route will increase to daily. The Star Alliance carrier also operates flights between Beijing Capital International and London Heathrow.
Cathay Pacific outlines sustainability commitments in latest report
>> Cathay Pacific has released its Sustainable Development Report, underscoring the group's ongoing commitments and progress in achieving its sustainability goals. The airline did whatever it could to reduce its carbon footprint even as it struggled with COVID-induced restrictions and losses. It launched Asia's first major Corporate SAF Programme as part of its efforts to achieve net-zero carbon emissions by 2050 and use SAF for 10% of its total fuel consumption by 2030.
Trip.com Group and Saudi Tourism Authority sign MOU to promote tourism
>> Trip.com Group and Saudi Tourism Authority have signed a Memorandum of Understanding to promote Saudi Arabia as a tourism destination. As part of the collaboration, both parties will launch a series of joint marketing campaigns in several markets through global platforms, such as Trip.com, Ctrip, and Travix. These markets include Australia, China, Germany, Indonesia, Japan, Malaysia, Singapore, South Korea and the United Kingdom, among others.