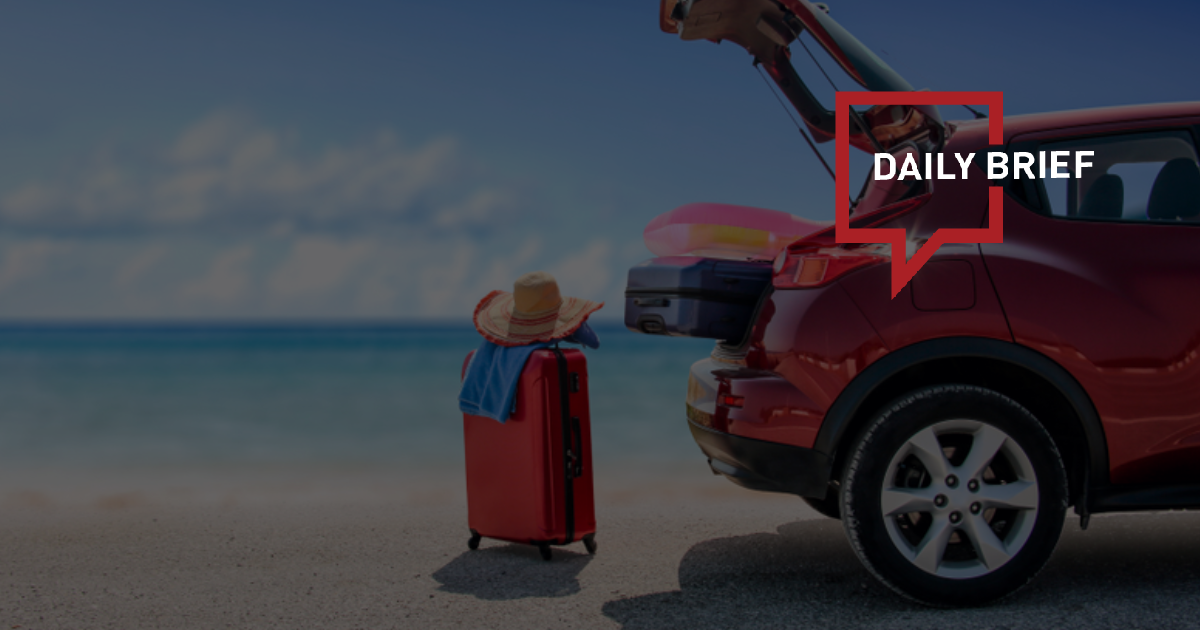 Atour Lifestyle aims to operate 2,000 hotels by 2025
>> Atour Lifestyle Holdings Limited, a major Chinese hotel group listed on NASDAQ, reported that its revenue grew 5.4% to RMB 2,263 million (USD 328 million) in 2022. The company reported a net loss of USD 12 million for Q4, but a net income of USD 14 million for the full year 2022. It aims to operate a total of 2,000 premier hotels by the end of 2025.
Marriott announces planned expansion in Greater China and anticipates surpassing 500 hotels in 2023
>> Marriott announced plans to expand its portfolio in Greater China with the anticipated addition of 47 hotels in 2023, comprising more than 12,000 rooms, which would bring the company's presence in the region to more than 500 properties and well over 150,000 rooms by this year's end.
MGM China ends 2022 with a loss of over HKD 5.2 billion
>> MGM China recorded a year-on-year increase of 36% in its annual loss attributable to owners last year, with the loss standing at about HKD 5.232 billion (USD 666.5 million) groupwide, according to its audited annual results released on Wednesday. The gaming company's operating revenue was HKD5.269 billion for 2022, 44% lower than it was a year earlier, and 76.9% lower than the pre-pandemic levels.
DiDi's autonomous driving starts commercial operation in Guangzhou
>> On March 29th, it was announced that DiDi's autonomous driving service has become one of the first companies to receive a qualification for intelligent networked demonstration operations in Guangzhou. Recently, it officially started accepting orders in Guangzhou and charges fees based on actual mileage and usage time, as regular taxi services.
Hong Kong tourism watchdog regulates budget tours amid surge in Chinese mainland visitors
>> Hong Kong's travel regulatory body has announced new crowd control measures after a recent surge in mainland Chinese tourists on budget tours in To Kwa Wan and Hung Hom sparked complaints from residents.
Macau got 16k mainland package tourists in Feb reopening
>> A total of 16,200 tourists from China's mainland came to Macau across all forms of package tour, in the three weeks of February that benefited from market reactivation following the relaxation of Covid-19 countermeasures. Of the February tally of package tourists via the mainland, 46.3%, or 7,500, were from neighboring Guangdong province.
Etihad Airways, China Southern Airlines in a new deal to explore cooperation opportunities
>> Etihad Airways and China Southern Airlines signed an MoU to provide passengers with an enhanced travel experience. The MoU provides scope for the expansion of the current codeshare cooperation and allows the partners to explore extending global flight networks beyond the two carriers' hubs. It also contains plans for mutual procurement opportunities across ground handling, cargo handling, bonded warehousing, catering, and maintenance, repair and overhaul in either Guangzhou, Beijing or Abu Dhabi.
China Eastern Airlines kicks off busy summer 2023 season
>> China Eastern Airlines operates 426 international flights and 186 regional flights per week during the 2023 summer season. Each week, the company operates 612 flights, including 56 flights from the Shanghai Hongqiao International Airport (SHA) to international destinations as well as Hong Kong, Macao and Taiwan.
Korean Air expands its network in China
>> Korean Air has announced that they will resume service and expand their China network by the end of this month. Flights between Korea and China's mainland will grow from 13 per week on March 17 to 84 per week by the end of the month and 99 per week in May. Korean Air's weekly flight frequency on its China routes will approach 38% of 2019 levels in March/April and 43% of 2019 levels in May/June.
Middle East on the cusp of a Chinese tourist surge
>> Business travel will be integral to the tourism revival in the Middle East and China will have a major role to play in this. According to a recent survey by the Shanghai Institute of International Studies and PwC China, over 75% of Chinese businesses polled were looking to enter or expand their presence in the Middle East over the next three to five years, with the UAE and Saudi Arabia being top destinations for investors.