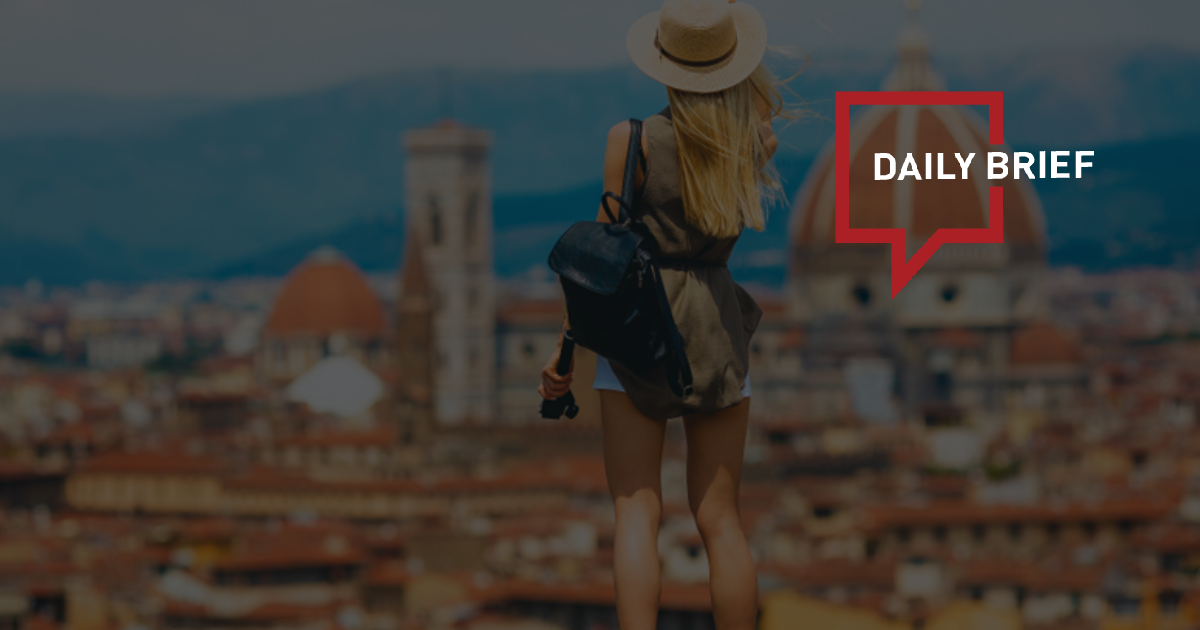 Surge seen in booking volume for May Day holiday cross-border trips
>> Overall domestic travel bookings during the May Day holidays this year have increased by 150% year-on-year, and the number of outbound travel bookings has increased by nearly 17 times year-on-year, according to data Trip.com sent to the Global Times on Friday.
Trip.com Group has Baidu as largest shareholder, over 90% transaction orders from mobile channels in 2022
>> Trip.com Group announced in its annual report that as of January 31, 2023, the beneficial ownership of the group's ordinary shares by major directors and executive officers is as follow: James Jianzhang Liang (Co-founder and Executive Chairman of the Board, 4.4%), Jane Jie Sun (CEO, 1.6%) and Min Fan (Co-founder and Vice Chairman of the Board and President, 1.2%). All directors and officers as a group hold 7.6% of the shares. Baidu, the group's principal shareholder, owns 10.7% of the shares.
Hotel giant H World posts 10.7% revenue increase for Q4, net loss narrows to $19 million
Shanghai-headquartered hotel giant H World Group reported that its revenue increased 10.7% year-over-year to RMB 3.7 billion (USD 537 million) in the fourth quarter of 2022, in line with the revenue guidance previously announced of a 7% to 11% increase compared to the fourth quarter of 2021.
Net loss attributable to H World Group was RMB 124 million (USD 19 million) in the fourth quarter of 2022, compared with RMB 459 million in the fourth quarter of 2021 and RMB 717 million in the previous quarter.
Foreigners can use HK-Macau free ticket says tourism boss
>> Tourists from overseas traveling to Macau via Hong Kong will also be eligible for a free single-leg journey by bus or ferry from participating carriers, said on Monday Macau's tourism boss. Maria Helena de Senna Fernandes also announced the extension until the end of June, of a 'buy one, get one' scheme that had initially been promoted as being for Hong Kong residents.
Cross-border plan can make Chinese tourists safe abroad
>> Travel safety in Thailand, a popular destination with Chinese tourists, is a hot topic lately, with Chinese tourists reportedly having canceled a large number of travel bookings to Thailand because of safety concerns. Responding to the concerns, the Thai embassy in China clarified that the Thai authorities will take corresponding measures to protect foreign tourists.
Hong Kong tourism chief vows to work with travel sector to tackle 'poor quality' tours
>> Hong Kong's tourism minister has pledged to work with the industry to tackle "poor quality" travel groups by implementing stricter controls, amid complaints of Chinese mainland visitors eating on the streets and outside public toilets. Secretary for Culture, Sports and Tourism Kevin Yeung Yun-hung on Monday weighed in on the issue after the Travel Industry Authority (TIA) said it would consider halting new applications for more stores servicing such travelers.
China's domestic flights surpass pre-pandemic levels, and international bookings soar
>> Over the first three weeks of March, flight bookings in a number of Chinese cities – including Sanya, Chengdu, Hangzhou and Guangzhou – have exceeded what were seen in the same period in 2019, according to online travel booking agency Qunar.com.
The number of international flight arrangements to Japan, South Korea and Australia are also increasing, with prices set to keep falling. Qunar data shows that flights to Tokyo from Beijing or Tianjin are nearly 80% cheaper for April, compared with this month.
China resumes 144-hour visa-free transit policy for foreigners
>> China has resumed the 144-hour visa-free transit policy, which allows people from certain countries to enjoy six days of travel to select areas of the country without applying for a visa beforehand.
To obtain this visa exemption, the foreign national must have a valid passport from one of the 53 countries, which includes 24 countries in the Europe Schengen area, 15 other countries in Europe, 6 countries in the Americas, 2 countries in Oceania and 6 countries in Asia.
Cathay Pacific subsidiary HK Express joins A321neo club
>> Cathay Pacific subsidiary HK Express has taken delivery of its first Airbus A321neo aircraft. Not only is the A321neo a new aircraft type for HK Express, but its delivery also kicks off the airline's new corporate identity and brand positioning, including a refreshed livery.
Cathay Pacific has confirmed that HK Express will receive 16 A321neos by 2025 – four in 2023, eight next year and the remaining four in 2025.
China-South Korea air traffic recovering fast
>> Bilateral air traffic between China and South Korea has been recovering fast, and the routes connecting Gimpo Airport in Seoul with Beijing and Shanghai in China resumed operation on Monday. Korean Air, Asiana Airlines and four other Chinese airlines operate a total of 112 flights per week on the Gimpo-Beijing and Gimpo-Shanghai routes, according to the en.yna.co.kr.