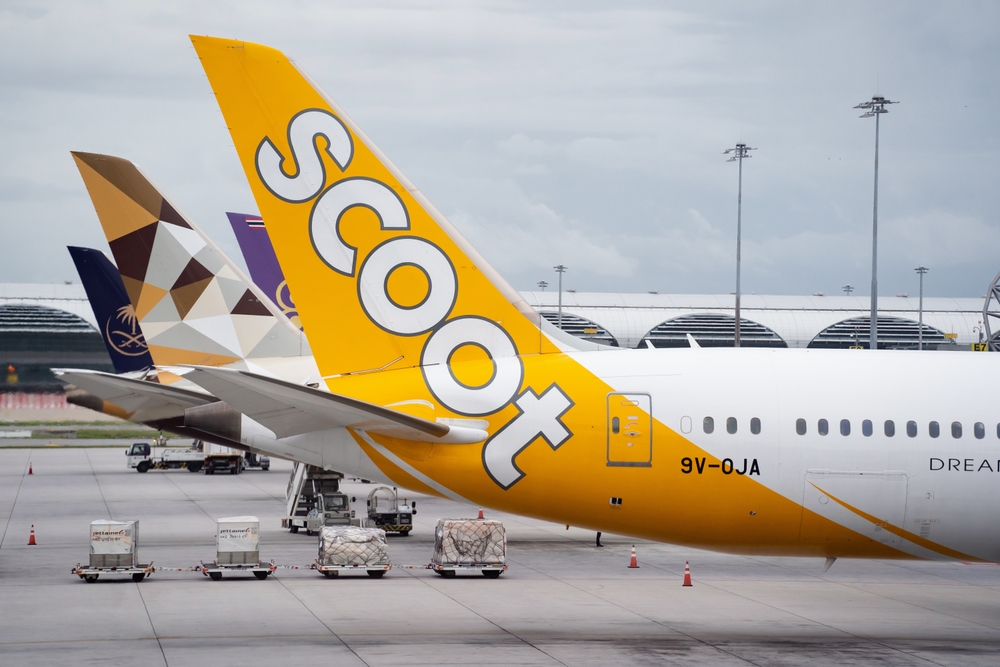 Singapore Airlines Ltd.'s low-cost carrier Scoot is bullish on air travel from China bouncing back as it reintroduces flights to the mainland, despite industry worries about weak demand in world's second-largest aviation market.
"China is an important market for Scoot," the airline's Chief Executive Officer Leslie Thng told Bloomberg Television in an interview Thursday. "China will further help Scoot to go back up to pre-Covid capacity and beyond pre-Covid capacity."
Scoot is now operating about 25-30% of its pre-Covid capacity to China, Thng said, increasing to about 60% by June and and as high as 90% by October.
Scoot plans to resume flights to and from China to accommodate travel demands in line with the further relaxation of border restrictions, it said in a statement last month. The airline will progressively increase total flights to China from 14 to 26 times weekly by stepping up flight frequencies to seven of its existing cities.
"Based on the 25-30% capacity that we've injected back into the system now, demand is still very strong," Thng said on Thursday. "So we're quite confident that demand will be returning back from China."
Read original article