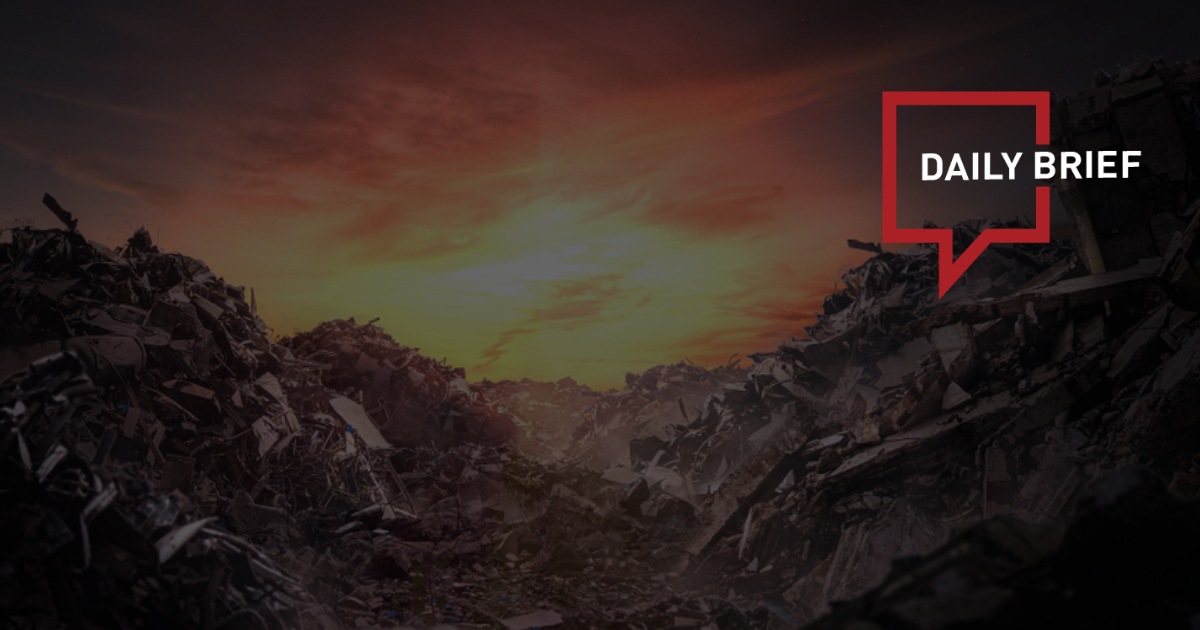 Europe's health officials oppose restrictions on China travel
>> European health officials called screenings and restrictions on travelers from China unjustified, a stark contrast to the growing number of countries calling for tougher measures. Europeans have high levels of protection against Covid-19, and health systems on the continent can handle the current load of infections, the European Centre for Disease Prevention and Control (ECDC) said on Thursday (Dec 29).
Netherlands is not yet tightening travel rules to and from China
>> The Ministries of Health and Foreign Affairs of the Netherlands do not yet see any reason to take measures in the Netherlands against the sharp increase in the number of coronavirus infections in China, according to NL Times. So far, the Netherlands will not impose entry restrictions on people with Chinese passports, or people arriving from China, by requiring them to take a coronavirus test on arrival. Italy has already decided to implement such a policy.
New Covid-19 testing requirement further delays Chinese tourism to Hawaii
>> Starting Jan 5, all travelers from China must show a negative Covid-19 test result before boarding a flight to the US. But fewer Chinese tourists means less Chinese money coming in and another delay in economic recovery, according to a report of Hawaii News Now. Pre-Covid, more than 200,000 Chinese tourists contributed about USD 300 million to Hawaii's economy.
Foreign tourism boards woo Chinese tourists with Weibo posts
>> Since China on Tuesday announced the resumption of outbound travel for its citizens from January 8, national tourism boards of various countries have promptly posted welcome notes on Twitter-like Weibo in a bid to attract Chinese tourists. The French Embassy in China as well as the national tourism boards of countries such as Thailand, Canada, Australia, New Zealand, Denmark, Norway, the Netherlands, Spain, Portugal, Austria and Switzerland have expressed their pleasure at receiving Chinese tourists on their official Weibo accounts.
Travel curbs targeting China 'discriminatory,' against trend
>> Most countries around the world have welcomed China's move to open up to travelers from all over the globe and encouraged Chinese to travel abroad, but some countries and regions, such as the US and Japan, see China's reopening as another chance to defame Beijing, reported Global Times, a Beijing-based tabloid.
Hong Kong airlines axe flights even as Japan eases entry curbs
>> Japanese authorities have further revised rules for flights from Hong Kong, saying they can land at all of its international airports as long as they do not carry passengers who've been to mainland China in the previous seven days. But carriers including Cathay Pacific said they are rescheduling some of their flights to comply with the latest travel restrictions. Cathay said it will operate a "reduced flight schedule" from Friday until further notice, canceling all flights to Nagoya and Fukuoka. Hong Kong Express said it will cancel 41 flights from Hong Kong to Japan next month, and only operate 60 flights each week.
Cross-border trains to start test runs next week
>> Hong Kong MTR Corporation said it's prepared to increase passenger capacity in anticipation of the resumption of quarantine-free travel with the mainland. The railway company's head of cross-boundary operations, Cheung Chi-keung, told an RTHK program that tickets for the express rail link will become available three days before the reopening of the border.
Chinese 'revenge travel' will lift tourism in 2023
>> After nearly three years, China is finally going to reopen its borders. That also means the return of Chinese tourists, who will provide a boost to businesses—especially in neighboring countries—that used to rely on them.
Visitors to China will no longer need to undergo quarantine or do Covid-19 tests on arrival beginning in early January 2023, ending some of the country's remaining major restrictions after an abrupt U-turn on its pandemic policies in December. That will allow businessmen and tourists to return to China. It will also make it easier for previously globe-trotting Chinese to finally venture out.
International aviation to take off again
>> China's new travel rules suggest the international aviation industry can expect to be on the road to recovery soon, according to a China Daily report.
Based on data from DAST, an online travel agency, China's circuit breaker policy has cut international passenger traffic to the nation to a gloomily low level with less than 1,100 inbound flights a month at the most (equivalent to less than 37 inbound flights per day). But now as the government canceled the circuit breaker mechanism, the international aviation sector is looking to tap the dormant potential of the Chinese aviation market by operating about 420 scheduled inbound passenger flights a week (about 60 inbound flights a day). Leading airlines including Air China, China Southern and China Eastern plan to operate on 52, 42 and 42 international routes respectively.
Chinese tourism influx raises fears in Thailand
>> An overload of tourists and an overwhelmed Thai healthcare system are issues to monitor next year after China fully reopens, with up to 500,000 tourists projected to start traveling during Chinese New Year, according to a Bangkok Post report. Even though the Thai tourism sector applauded the announcement from Beijing that it is lifting most entry requirements from Jan 8, tourism operators were concerned about an imbalance between supply and demand.
New year's holiday flight bookings, ticket prices jump in China
>> The number of domestic passenger flights booked for the upcoming New Year's holiday jumped along with airfares after China eased its Covid-19 restrictions. Flight bookings for Dec 31 to Jan 2 have risen 30% a day since Dec 19, Shanghai media The Paper reported, citing data from travel agency Qunar.Com. The most popular destinations are Chengdu, Beijing, Sanya, Shanghai, Haikou, Chongqing, Kunming, Shenzhen, Guangzhou, and Xi'an.
Tongcheng Travel discloses transaction investments in target companies
>> Tongcheng Travel, a Hong Kong-listed online travel company, said on December 29 that it has reached a deal to invest in a few target companies with a total capital contribution of about RMB 1 billion (USD 143.7 billion), as it has been exploring potential acquisition, investment, joint venture and partnership opportunities.
Resorts and parks spur consumption nationwide
>> Consumption has been gradually spurred by large visitors flowing into entertainment resorts and snow parks in China due to optimized pandemic prevention measures, upcoming festivals and confidence in businesses. Large themed parks like Shanghai Disney Resort and Universal Beijing Resort have resumed full operations recently and launched a range of events to attract visitors and boost consumption.
Global transformation of Sheraton hotels gains momentum in Greater China
>> Marriott said the transformation of Sheraton Hotels – the company's most global brand – continues to build momentum across the globe, with Greater China now featuring eight properties. These hotels join the growing number of properties around the world displaying the brand's design transformation, totaling more than 30 properties by the end of the year.