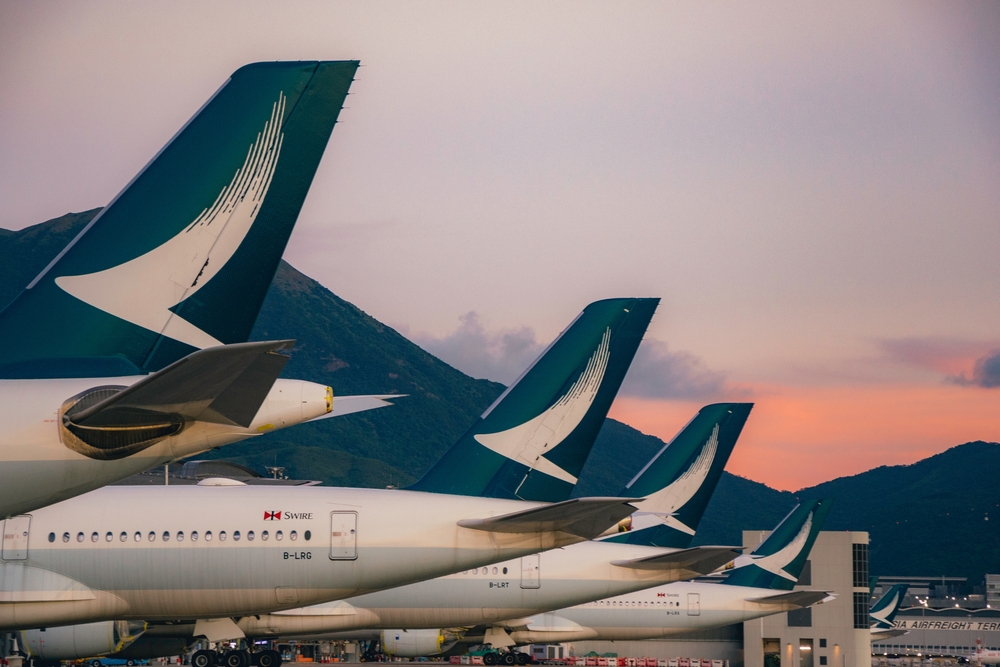 Cathay Pacific's famous first class suites are back on the menu, right alongside a Krug 2004 Vintage and some fine dining. Services between Hong Kong (HKG) and London Heathrow (LHW) are already up and running, with Paris Charles de Gaulle (CDG) and Tokyo Haneda (HND) set to relaunch in early 2023.
After a three-year-long hiatus, the Hong Kong-based carrier has relaunched premium services. Cathay Pacific's first class product was paused in the early days of the pandemic following a steep decline in passenger figures. A resumption in international demand saw the jets wet-leased out to Qatar Airways in early 2022. But, as China starts to reopen for tourism, Cathay Pacific will be running the premium capable Boeing 777s for itself.
Cathay Pacific's popular Hong Kong – London route is the first to operate post-pandemic first class flights, conveniently coinciding with a double in capacity, which will see fourteen weekly services connect the two cities.
Although several weeks away, tickets are already on sale for first class flights to Paris and Tokyo, which are set to resume on January 18 and February 1, respectively.
Read original article