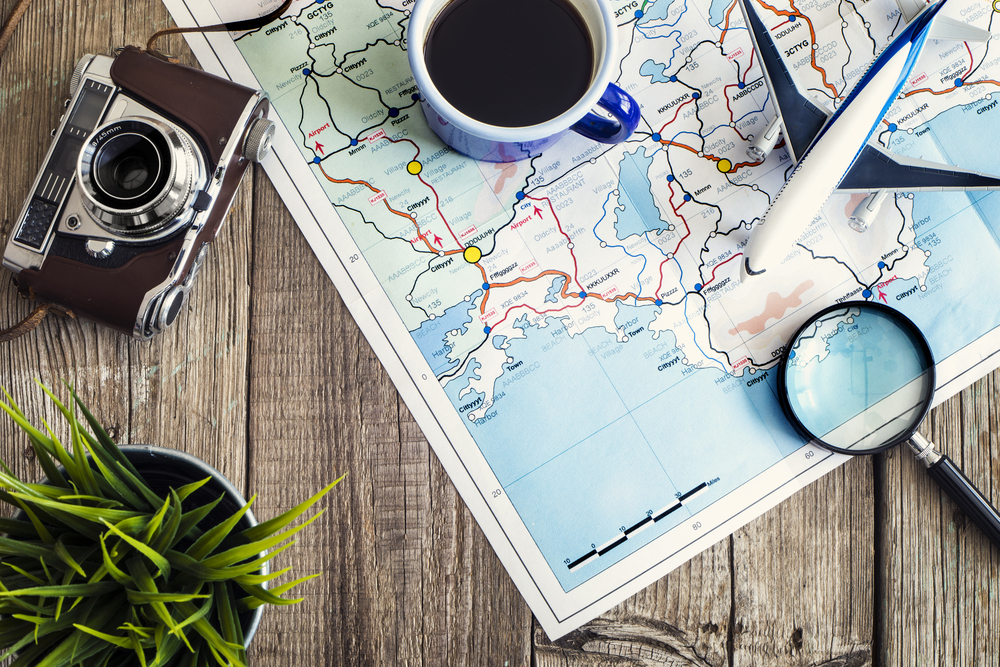 Judging by the way that airlines are moving capacity up and down over the next few weeks it is already Christmas in most markets around the world. Over the next four weeks capacity fluctuates up and down by over 10% with some airlines adjusting capacity by up to 40% in the next two weeks. The current lull in capacity sees this week dip to 89.9 million seats as we see China once again lurch backward with another round of capacity cuts and with April 2023's Formula One Grand Prix already cancelled it seems that nothing will be changing soon.
November 2022 capacity closed last week at 384 million seats a 17% increase on the 2021 level 16% below the 2019 level, we seem to be trapped around that level of capacity shortfall which is both frustrating and a reflection of a major market yet to reopen to international traffic. With just one month left of the year we look to be settling at 4.75 billion seats for 2022 which is around 31% more than 2021 and is positive news to take away as the year winds down.
First Quarter 2023 Look Ahead
We have now added March 2023 capacity to the forward quarter chart. The first quarter of next year currently stands at 1.2 billion, a 22% increase on this year's first quarter capacity, yet another optimistic sign of the recovery.
Chart 1 - Weekly Capacity Changes by Region, Forward Quarter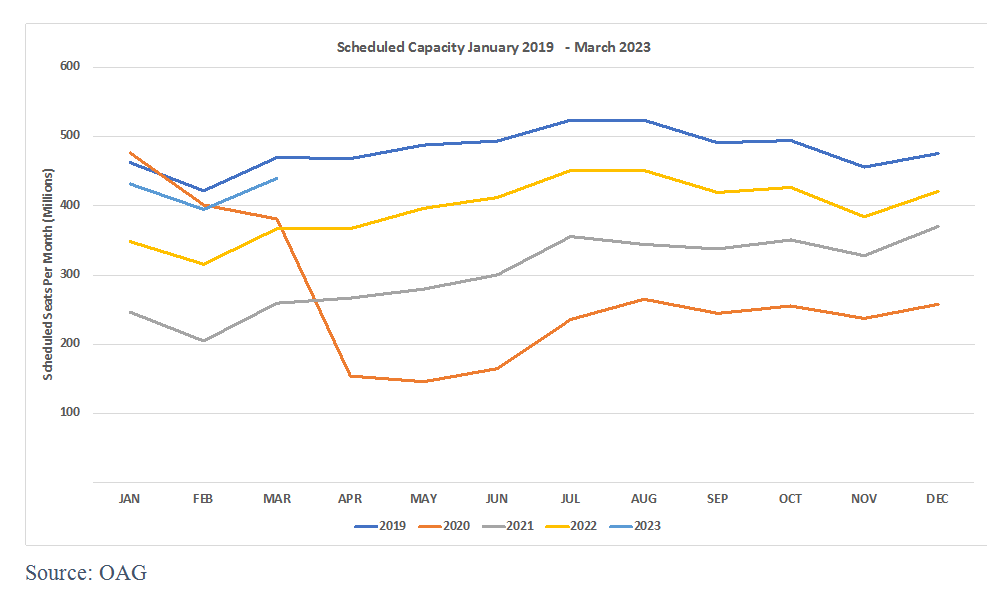 Since this is the season for giving, we've added a few extra bits of data this week that will hopefully give cause for some optimism and show both how strong the industry is and how far we have come despite the pandemic impact.
For a treat we've added the same weeks data for 2017; it means the tables are slightly wider (just like many people's waist get at this time of year) but puts some positivity to the current situation! In comparison to this week five years ago, over half of the regional markets report capacity growth with most of that growth in the emergent market regions such as Central Asia, Central/Western Africa and Central America - although of course growth in these regions cannot quite fill the shortfalls in some larger regions. Even so, North America has increased by over 4% since 2017 and South Asia is 6% up as the Indian market continues to grow despite the operational challenges that some airlines are facing. Interestingly, well perhaps slightly geeky, ASKs this week are 25% up on the same week in 2017 whilst capacity is up by 14%, more capacity per aircraft or longer sector lengths? Probably a bit of both!
The near 115% recovery on capacity versus the same week last year is similar to what we have seen throughout the final quarter of the year, and while it might be frustrating to not be moving further forward at this stage last year some markets were still only just reopening; South East Asia is now +73% versus last year and Southwest Pacific +92%, both markets were effectively closed for business at this point last year.
Table 1 – Scheduled Capacity by Region


easyJet Adds Christmas Seats Making UK Fastest Growing Country Market
The top twenty country markets remain unchanged with the USA still twice as large as its nearest competitor with nearly 11% growth on the same week last year and 5% up on 2017 capacity. The United Kingdom is this week's fastest growing country market with over 100,000 more seats added, easyJet account for 65,000 of those seats adding 374 flights as they prepare for the Xmas rush.
Just under three quarters of global capacity will be operated by the top twenty airlines this week and 58% by the top ten carriers. With over 820 carriers operating some capacity this week that highlights just how fragmented the market really is. At the other end of the operational spectrum there are some 41 airlines (5% of all those operating) that will fly less than 100 scheduled flights a week; for those airline customers each of those flights will be as important as any being operated by American or Southwest Airlines.
Table 2 – Top Twenty Country Markets by Capacity


Looking at the top twenty airlines measured by ASKs network carriers such as Emirates and Qatar Airways once again take more prominent positions in the list, whilst the Chinese carriers drop noticeably. This week, 94% of China Southern's ASKs will be operated on domestic services compared to 51% in 2019, whilst for China Eastern the only 5% of their capacity production will be in international services this week which must make profitable operations almost impossible for both airlines.