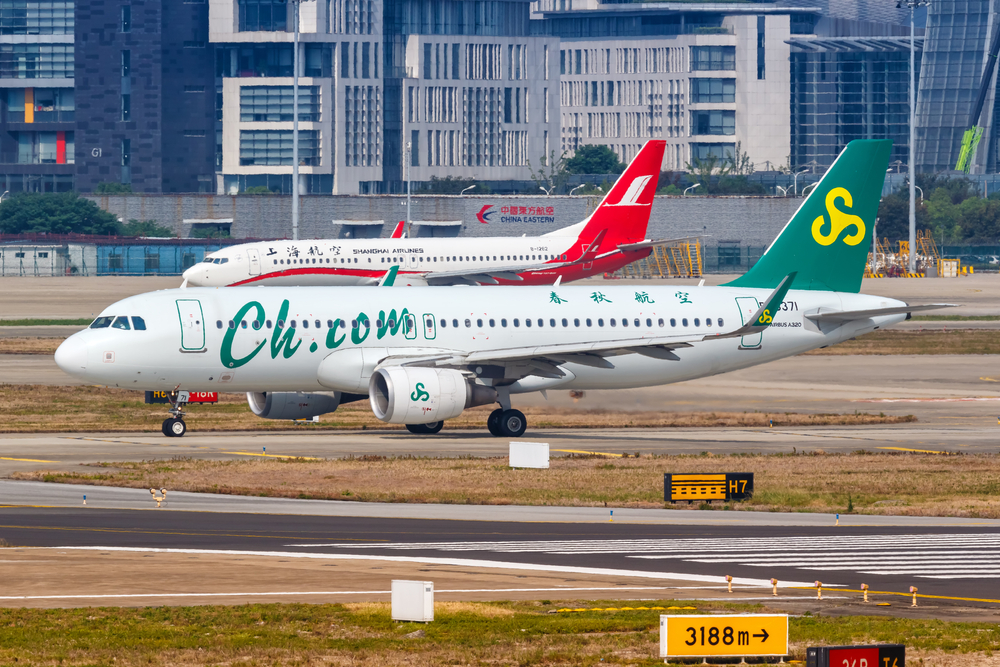 Chinese budget carrier Spring Airlines' RMB 9 (US $1.3) flight ticket recently caught the public's attention. A flight that cheap had to be too good to be true. Today, Spring Airlines confirmed the 9 yuan ticket is valid and is part of a promotion of its new domestic routes.
Recently, Chinese media reported that a flight ticket from Wuhu, a city of 3 million in Anhui Province, to Fuzhou, the capital city of Fujian Province, is priced at RMB 9 on Spring Airlines' official website. Given the background of the huge losses suffered by almost all Chinese airlines, including the privately owned Spring Airlines, this soon became news. Chinese netizens nicknamed the fare a "cabbage price," expressing surprise at the rather low cost.
According to Spring Airlines, the RMB 9 ticket is not only on sale for the Wuhu – Fuzhou route, but on two other routes, both of which are also from Wuhu. They are the service connecting Wuhu with Shenyang, the capital city of Liaoning Province, and Shijiazhuang, the capital city of Hebei Province. Special fares for the fourth route, from Wuhu to Xiamen, a tourist destination and second-biggest city in Fujian Province, start from RMB 59 (US $8.1).
Read original article