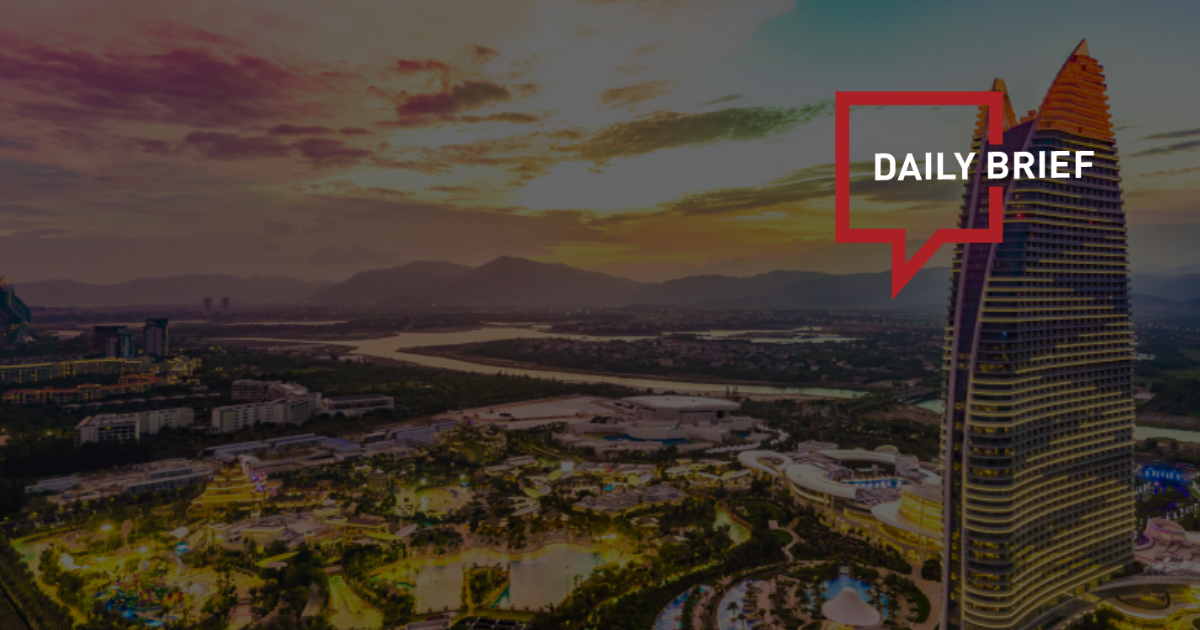 China mulls ramping up border travel market management
>> China mulls strengthening management of border travel, indicating the regions where many tourists have taken part in gambling may have their border tourism activities suspended or even terminated. The announcement came as five departments, including Ministry of Culture and Tourism and Ministry of Foreign Affairs, said that they are collecting feedback for a revised draft policy on border tourism.
Tencent denies report it will sell down Didi, Meituan stakes
>> Tencent Holdings Ltd. denied a report it was considering selling down investments in companies from Meituan to KE Holdings Inc. to bankroll share buybacks and new businesses. But speculation that Tencent would unwind some of its vast portfolio has persisted. The company has long been expected to reduce some of its vast investments in companies around the globe.
Aviation regulator met Boeing about 737 MAX's return to China
>> China's aviation regulator said on Tuesday it held a meeting with Boeing last week about the return of the 737 MAX to China, a day before the planemaker's top executives said they would begin remarketing some jets meant for Chinese customers. The planemaker said in July that it had about 290 undelivered 737 MAX airplanes and about half were designated for Chinese customers.
Hong Kong has lost aviation hub status, airline body head says
>> Hong Kong has lost its position as a global aviation hub due to China's ultra-strict "dynamic zero COVID" policy, the head of the global airline industry's trade association has said. Speaking at an aviation conference in Doha on Wednesday, International Air Transport Association's (IATA) Director General Willie Walsh said pandemic restrictions had "devastated" the city and cost Hong Kong its status as a key transportation hub.
Universal Studios Beijing cuts staff by 25% in a year
>> When Universal Studios Beijing opened last September after two decades in the making, NBCUniversal and its Chinese joint-venture partner hoped that the magic of Harry Potter would be a source of profits and jobs. But China's Covid policies have instead cast a gloomy spell. An almost two-month-long shutdown, caps on visitors and reduced opening hours have led to losses and layoffs of 25% in a year.
Shangri-La CEO steps down
>> Shangri-La Asia, which has a secondary listing on the Singapore Exchange (SGX), announced that its CEO and executive director, Lim Beng Chee, intends to retire and will step down from his roles on Dec 31. Lim is a Singaporean who joined the company as a non-executive director on Sept 26, 2016. He was subsequently re-designed as executive director and appointed as the company's CEO on Jan 1, 2017.
China vows to expand trade and travel with Vietnam
>> China has agreed to expand trade and increase direct flights with Vietnam amid a slow economy and Covid-19 restrictions. Chinese Premier Li Keqiang vowed to expand imports from Vietnam, especially for agricultural products, and ensure smooth customs clearance in a phone call with Vietnamese Prime Minister Pham Minh Chinh on Monday.