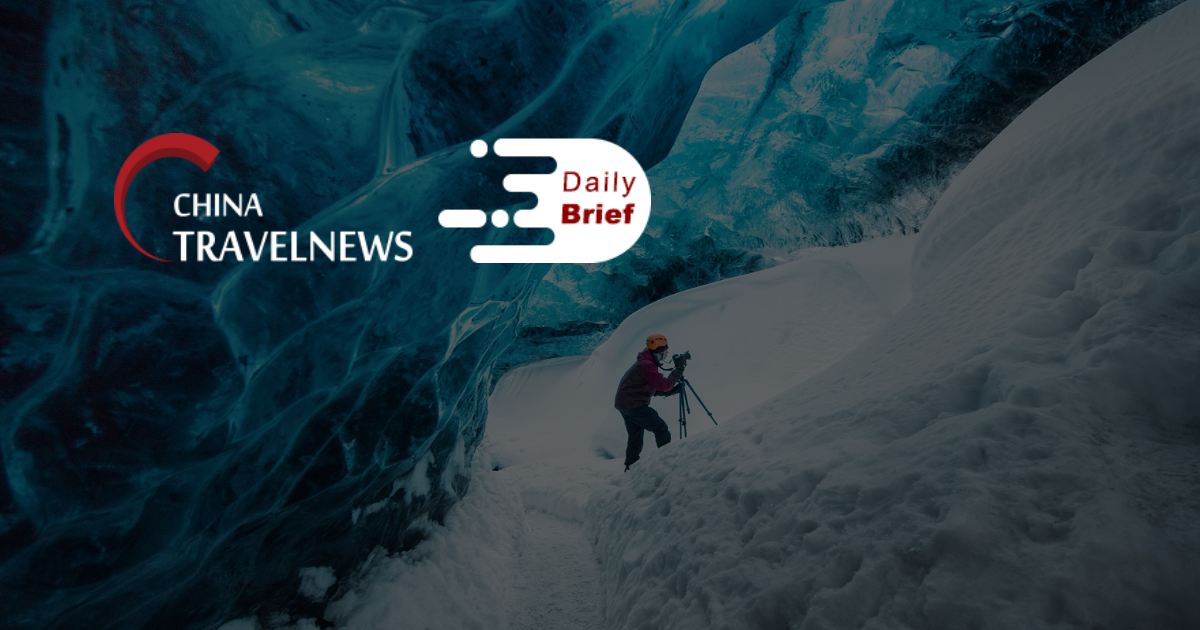 Earthquake in China's Sichuan kills more than 30, shakes provincial capital
>> A magnitude 6.8 earthquake struck China's Sichuan province on Monday, the strongest to hit the region since 2017, killing more than 30 people and shaking the provincial capital of Chengdu and more distant provinces.
Hong Kong floats quarantine-free plan for summit, but bankers say no thanks
>> Hong Kong's Monetary Authority, in a bid to get top global finance executives to come to the city for a high-level summit in early November, has floated the idea of quarantine-free travel to event participants. But the top executives don't want exemptions from those rules, because of the negative optics of being given special treatment while most employees from their companies and the rest of the city are still subject to those restrictions, the people said.
East China suspends ferries, classes as typhoon approaches
>> Cities in eastern China have suspended ferry services and suspended classes as they brace for the arrival of Typhoon Hinnamnor, a strong storm that is expected to also affect neighboring Taiwan, Japan and Korea.
China railway travel hits 8-year low in summer months on virus flare-ups
>> Railway travel in China hit an eight-year trough and a pandemic low in the usually busy summer season, according to official data, as fresh virus flare-ups curbed mobility and hit tourist confidence. Some 440 million passenger trips were taken on China's railway network between July 1 and Aug. 31, its lowest since 2014, data from China Railway showed.
Chinese localities urge public to stay put or reduce travel during upcoming holidays
>> Although two of the most important holidays in the second half of the year - the Mid-Autumn Festival and the National Day Holiday - are approaching in China, people may have to temporarily delay their long-distance travel plans due to the resurgence of COVID-19 in various cities. To stop the spread of the virus, many Chinese localities have requested residents to stay put or reduce travel during the holidays.
China to enforce nationwide health code system after public complaints about travel hassles
>> China's National Health Commission has announced that it will enforce mutual recognition of its health code system nationwide, as travelers continue to battle with health code apps that do not communicate well between provinces.
COMAC to deliver a single C919 this year
>> COMAC is edging to deliver its first C919 to its launch customer, China Eastern Airlines, before the end of this year. According to the first-half year report released on August 31st by China Eastern, it plans to receive one C919 from the Chinese civil aircraft OEM during the second half of 2022.
Radisson Hotel Group plans Australasian expansion
>> Radisson Hotel Group has unveiled plans to expand its Australasian portfolio with a range of strategic partnerships and diverse business models to enable exponential growth across the region by 2025. The expansion will target capital cities and popular regional destinations across Australia and New Zealand, such as Sydney, Melbourne, and Brisbane, and will be driven through a combination of growth models such as strategic alliances and master license agreements with its partners. The group will also seek opportunities to make tactical mergers and acquisitions, and will offer owners attractive, cost-effective options for property conversions.
Datalex revenue hit by continued Covid disruption to air travel in China
>> Irish software provider Datalex saw revenues fall by 17% in the first half of the year as its bottom line was hit by continued Covid-19 disruption to air travel in China. The group, which primarily provides digital retail technology to the airline market, reported total revenue of USD 10.4 million in January-June, down from USD 12.6 million during the same period last year. "This year-on-year variance is primarily attributable to a reduction in transaction volumes in China, where air travel remains heavily impacted by Covid-19, and a decrease in services projects during the period," the company said.
China Eastern builds on stability + progress motive in 2022
>> China Eastern Airlines said the company has made progress on several counts, including new avenues for revenue generation, strengthening of its loyalty initiative and its refined route network strategy in the first half of this year. The carrier indicated that domestic recovery has initiated after hitting the bottom in April this year.
Hotelbeds welcomes Pippa Williamson as new VP Commercial for APAC
>> Hotelbeds said it has appointed Pippa Williamson as its new VP Commercial for APAC. Based in Hong Kong and reporting to Hotelbeds' SVP Commercial, León Herce, Pippa will lead all core commercial activities across the region while growing the relationships with Hotelbeds' suppliers and clients across APAC.