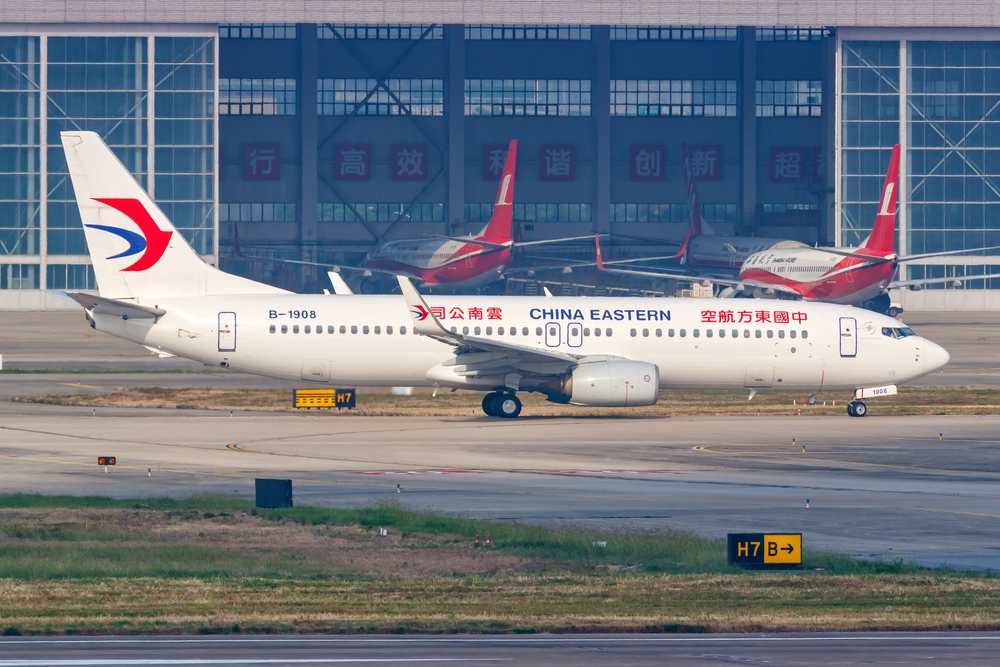 ChinaTravelNews, Ritesh Gupta – China Eastern Airlines has shared that the group has made progress on several counts, including new avenues for revenue generation, strengthening of its loyalty initiative and its refined route network strategy in the first half of this year.
These developments depicted a part of certain achievements that the group had set out while focusing on "prioritizing stability while seeking progress". The other side of the equation was pressing hard for cost control and also risk management, identifying risky areas, safety promotion and so on.
These highlights, related to keeping frequent flyers engaged, added more of them and so on, according to China Eastern, have been a work in progress, building gradually on new loyalty features/ products after being introduced in the last couple of years.
For the January-June period, the group's revenue was RMB19,354 million, representing a decrease of 44.24% from the same period last year.
The passenger revenue of international routes was RMB1,510 million, representing an increase of 23.87% from the same period last year, and accounted for 10.86% of the passenger revenue.
China Eastern stated that it has continued to capitalize on the freight market, achieving a revenue of RMB3,312 million.
Focusing on loyalty and revenue generation
Reflecting on where the group was in 2020 and comparing it with the progress made till June this year, there have been certain milestones.
The number of frequent flyer members of the group's Eastern Miles frequent flyer program (FFP) almost touched 49.5 million, representing an increase of 5.7% over the same period last year. It had 48.15 million and 45.22 members at the end of 2021 and 2020, respectively.
FFPs have proven to be a savior for airlines worldwide. At a time when airlines were seeking aid and struggling with cash flow, it was their loyalty programs that came to the rescue. While airlines expectedly were open to letting members earn miles by spending on whatever was available in their product catalog especially when travelers weren't taking flights, some savvy airlines also balanced this by opening rewards since travelers weren't too sure of what to do with their loyalty currency or were looking at buying commodities like grocery and even fuel from the early phase of the pandemic. China Eastern chose to implement the option of letting one pay via a mix of loyalty currency and cash to keep members engaged.
Among other initiatives, the team trialed a promotion where flyers could avail a product that let them fly unlimited number of times each weekend (economy class of domestic flights) in 2020. More than 150,000 passengers availed this limited travel product, called Fly at Will (priced $475 at that time). Plus the airline has been targeting ancillary products like flight upgrades, access to lounges etc.
A new initiative, which is now a highlight of flight shopping and traveling journey, the team also worked on seamless travel experience, letting one book a seat and enjoy a simplified check-in process to go along with booking a flight. All of this can be experienced by a traveler via their mobile device.
Last year China Eastern also ran a promotion, enticing members of their loyalty program to refer to the airline via social channels and in turn receive discounts for their buying or accumulate loyalty currency this way.
Mobility needs
In terms of looking at the mobility needs of the travelers, China Eastern has looked at strengthening its transportation options, one that combines flights and the high-speed rail network. The air-rail combined transportation products cover 12 major strategic markets, according to the airline. The air-rail combined transportation offering's connection points set up stood at 400 railway station points or so as of last year. All these booking and service-related features have been expanded via the mobile app of the company.
As for its own hub and route network planning, the group strengthened its dual-core hubs featuring two main cities - Beijing and Shanghai. This was done by speeding up the creation of a planned gateway hub in Beijing, stepping up the number of express routes between Beijing Daxing and Shanghai Hongqiao, Chengdu Tianfu and Hangzhou. It continued to consolidate its main base in Shanghai.
Operational efficiency
The group acknowledges that like others in the industry, China Eastern, too, looks at areas like flight capacity deployment as the domestic aviation industry was under severe pressure in the beginning of Q2. It was around April when domestic flights in entirety rebounded from the bottom in that month. From this point, there has been a recovery as the virus outbreak started receding. But overall operating efficiency indicators such as passenger traffic volume, passenger load factor and unit revenue have yet to recover to the pre-pandemic levels.