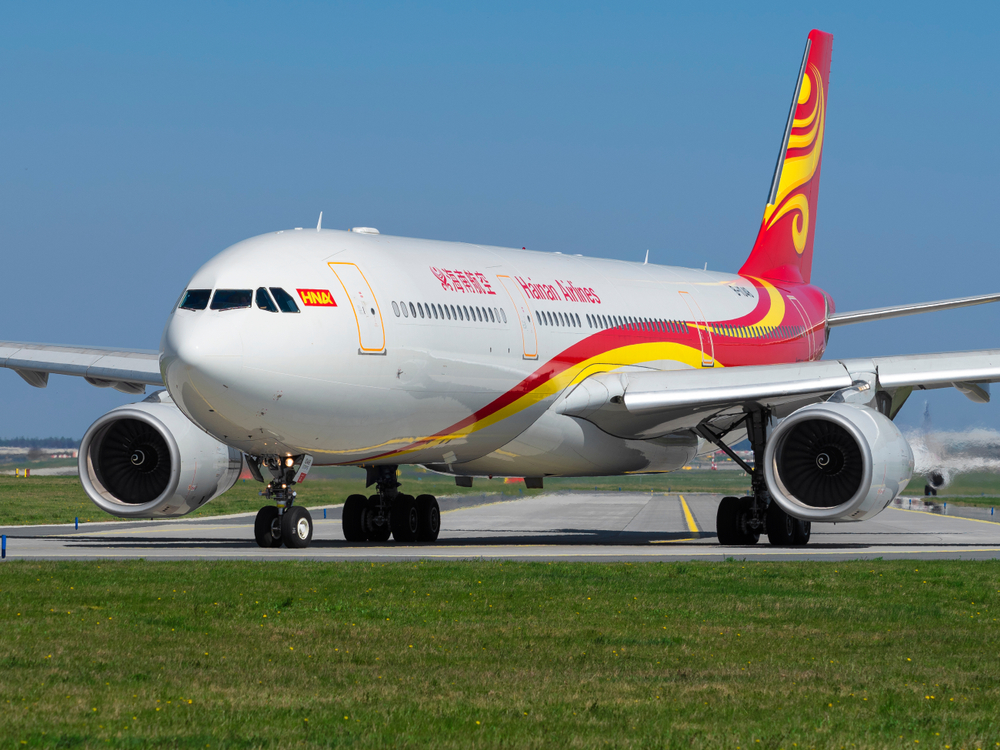 Hainan Airlines jumped by the daily trading limit after the Chinese carrier said an investigation into the company by China's securities watchdog had ended with an RMB 3 million (USD 450,000) fine.
Hainan Airlines closed up 5.3%, the exchange-imposed upper limit for companies at risk of delisting, at RMB 1.38 (21 US cents).
The China Securities Regulatory Commission found that the airline failed to disclose related-party transactions and guarantees and other important information between 2018 and 2020, when it was owned by HNA Group, the Haikou-based company said in a statement yesterday.
Hainan Airlines was labeled 'Special Treatment' for the violation, and now that the investigation is over it can apply to remove that tag, it added, allowing the carrier to finally begin the private placement through which its new owner Fangda Group Industrial can inject capital.
Hainan Airlines expects to make a loss of more than RMB 11.9 billion in the first half of the year. If its unaudited net assets remain negative in 2022, it would receive a delisting warning after the firm published its annual earnings report, it said earlier.
Read original article