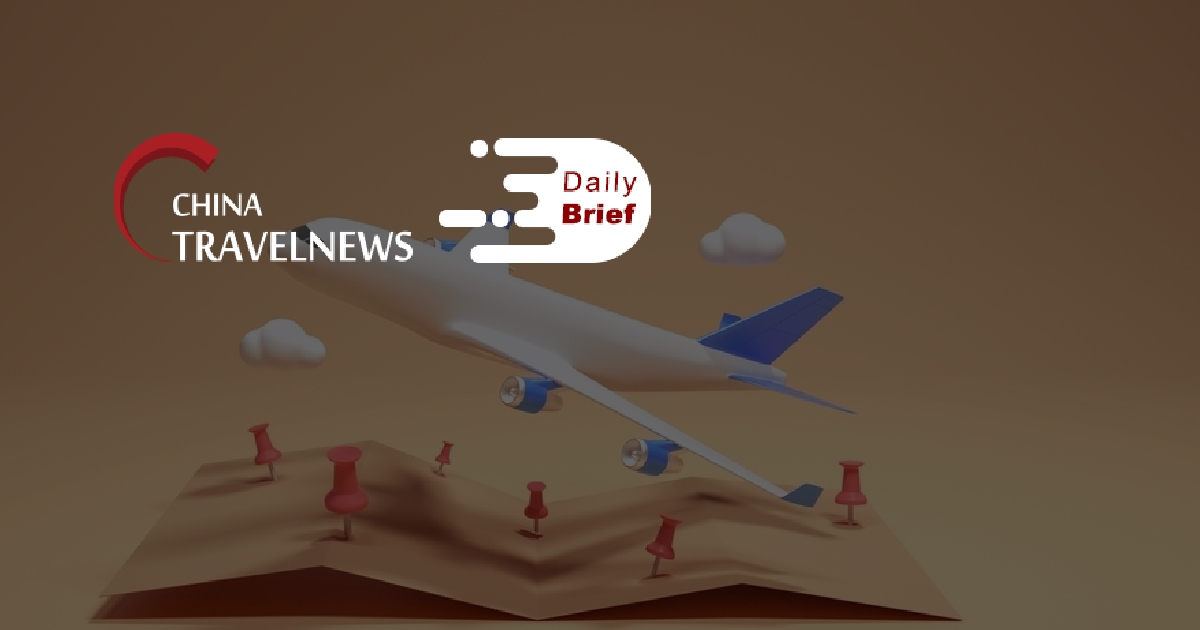 Flight bookings to Hong Kong surge 249% after quarantine cut
>> Hong Kong's decision to reduce the number of days arrivals must spend in hotel quarantine triggered an immediate surge in flight bookings to the city, said China's largest travel online agency.
The number of bookings for flights to the financial hub increased 249% on Monday, the day the decision was announced, from a day earlier, according to data from Trip.com. Outbound flight orders rose 176% from the previous day, the data showed. Inbound bookings are mainly from places including Bangkok, London, Taipei, Singapore and Manchester, while those from Hong Kong mainly plan to fly to similar destinations, according to Trip.com.
Trip.com Group asserts the flywheel is moving strongly in Europe
>> Trip.com Group, as an indigenous online travel group from China, continues to grow its presence in Europe, focusing on attracting local talent, contracting and other key aspects to serve the travel shopper in an earnest manner.
The team believes the process of laying a solid foundation is in progress, enabling it to break the misconception around Trip.com Group being largely about serving a traveler based in China or those of Chinese background living outside the country when one talks of all the segments, including domestic, inbound or outbound.
China Tourism Group Duty Free looks to launch $2.74b Hong Kong listing on Friday
>> China Tourism Group Duty Free Corp is aiming to launch its Hong Kong listing worth up to USD 2.74 billion on Friday in what would be the city's largest share sale in 2022, said two sources with direct knowledge of the matter.
Baidu bags China's first fully driverless robotaxi licenses
>> China search engine giant Baidu Inc said on Monday it has obtained permits to operate fully driverless robotaxi services on open roads from two Chinese cities, the first of their kind in China. The permits, awarded by the southwestern municipality of Chongqing and the central city of Wuhan, allow commercial robotaxis to offer rides to the public without human safety drivers in the car. They come into effect on Monday.
Chinese mainland social media users thrilled over map showing Beijing-Taipei high-speed railway
>> Chinese mainland social media users expressed great excitement on Monday after Baidu Maps, an app service, began to show search results for the "Beijing-Taipei high-speed railway (HSR)," showing the route of the railway and its status as "under construction."
The news became one of the most discussed topics on Chinese social media on Monday. On Sina Weibo, the trending topic - "map can show Beijing-Taipei HSR's route" - garnered a total of 160 million views in a matter of hours.
Summer holidays in China's Xinjiang end early as new Covid-19 wave strikes
>> Holiday makers in Xinjiang Uyghur Autonomous Region are likely to cut short their breaks and return home ahead of schedule as the popular tourist destination in China's northwest is hit by a new outbreak of Covid-19, the founder of a local travel agency told Yicai Global.
Work starts on China's second locally built cruise ship
>> China's second domestically built cruise ship began construction on Monday, as the nation's shipbuilding industry has basically mastered core technologies in cruise design and construction, officials and industry experts said.