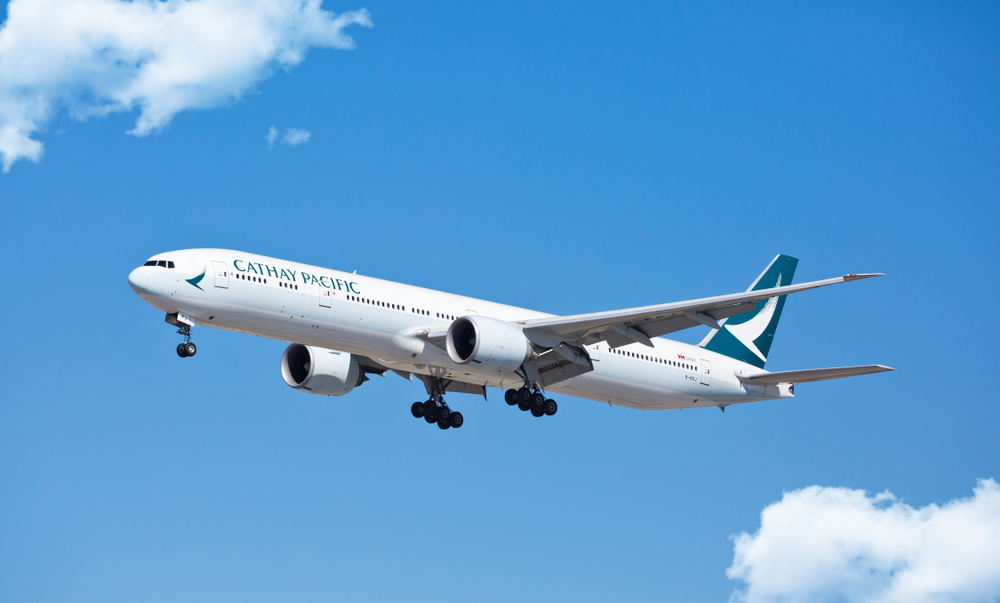 Cathay Pacific released its traffic figures for June 2022. The airline's traffic figures continued to reflect the positive impact of further adjustments to the Hong Kong Special Administrative Region government's travel restrictions and quarantine requirements, notably the circuit-breaker mechanism, effective from 1 June.
Cathay Pacific carried a total of 150,077 passengers last month, an increase of 269.2% compared to June 2021, but a 95.2% decrease compared to the pre-pandemic level in June 2019. The month's revenue passenger kilometers (RPKs) increased 320.2% year-on-year, but were down 91.7% versus June 2019.
Passenger load factor increased by 45.3 percentage points to 67%, while capacity, measured in available seat kilometers (ASKs), increased by 36.2% year-on-year, but decreased by 89.3% compared with June 2019 levels.
In the first six months of 2022, the number of passengers carried increased by 113.5% against a 26.6% decrease in capacity and a 129.8% increase in RPKs, as compared to the same period for 2021.
Read original article