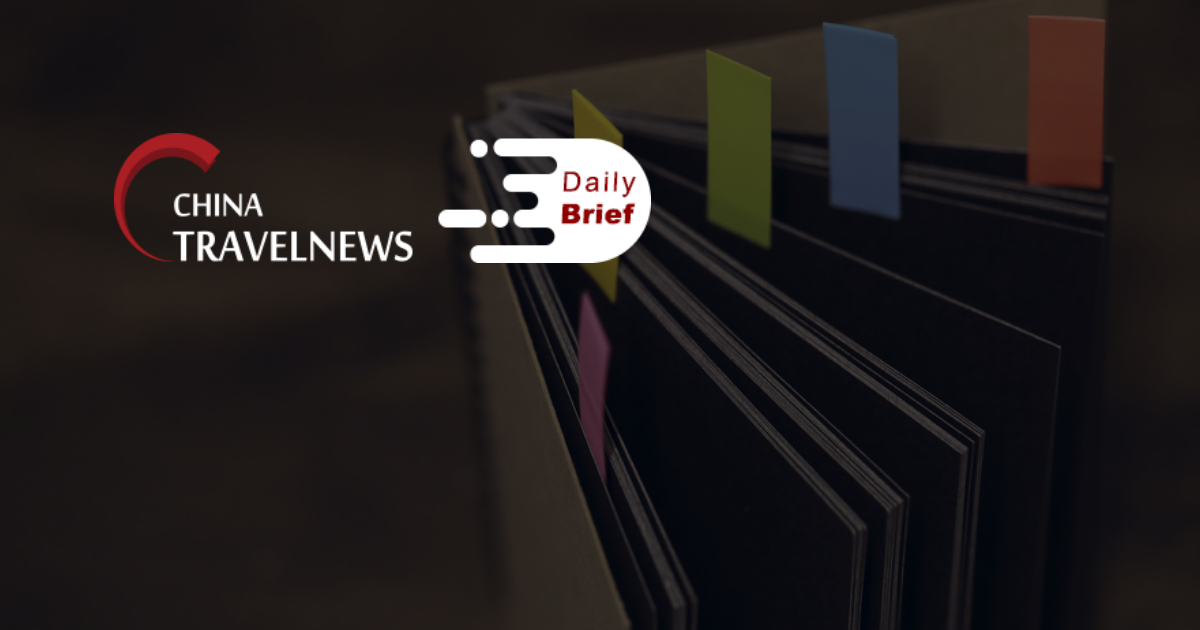 Chinese lifestyle hotel company Atour updates IPO filing, reporting RMB 140M net income in 2021
>> Chinese lifestyle hotel company Atour has amended its Form F-1 filing for IPO, updating performance data for 2021. Atour generated net revenues of RMB 1,567.1 million, RMB 1,566.6 million and RMB 2,147.6 million for the years ended December 31, 2019, 2020 and 2021, respectively. It had net income of RMB 60.8 million, RMB 37.8 million and RMB 139.7 million for the years ended December 31, 2019, 2020 and 2021, respectively. Trip.com Group, which owns a 14.8% stake in Atour, generated RMB 588 million in 2021 hotel reservation payments for the hotelier, a rise of 128% from 2020.
Trip.com enhances traveler confidence with real-time digital updates
>> Trip.com is implementing Amadeus Travel Safety Conditions in partnership with Riskline to deliver better customer experience by instilling full confidence back into the traveler journey. Amadeus Travel Safety Conditions is a fully-digital solution that provides online players accurate information on Covid-19 risk levels along with general rules and safety measures.
Chinese airlines tap language training, internet livestreaming to generate more revenues
>> China Southern Airlines said recently that it will tap into the language training business, part of the airline's move to expand its business scope, which also reached into internet retail business and online travel services. China Southern said its training center plans to launch both online and offline Japanese and French language training courses from July this year, in addition to launching an aviation summer camp for school children.
Cathay Pacific considers fleet renewal but continues losing pilots
>> A Bloomberg report said that Cathay is looking to renew its short- and medium-haul fleet, with a focus on the A330 and B777 aircraft. These aircraft are the backbone of services throughout Asia and to Australia, New Zealand and India. The carrier announced in 2020 that it was cutting its workforce by 25%, which included 600 pilots, most from the closure of Cathay Dragon. Now Cathay Pacific is looking for 700 new pilots by 2023 and 800 trainees by 2025,
Didi makes privacy fixes to ousted apps in run-up to restoring them
>> Chinese ride-hailing firm Didi Global is making final updates to address cybersecurity concerns on its apps that were ousted from domestic app stores last year, the South China Morning Post reported on Tuesday. The fixes focus on data compliance, especially to observe multiple new rules on privacy protection and app user consent, the report said, adding the apps could soon be restored.
Macau hotel locked down after COVID case, 700 people to be quarantined
>> A hotel and casino resort in the world's biggest gambling hub of Macau was locked down by authorities with 700 people inside on Tuesday due to a coronavirus infection outbreak on the property, local broadcaster TDM reported.
Chinese tourism operator hopes to combine Malta into tour package
>> A Chinese tour operator is hoping to combine Malta into a Mediterranean tour package which will result in thousands of tourists from the Chinese market coming to the country. Duma Wang, the chairman of the Hiseas International Tourism Group, told The Malta Independent that his company is aiming to be the first which brings the Chinese touristic market back to Europe when the continent fully reopens after the Covid-19 pandemic.
Major Chinese scenic resorts offer free tickets, Universal Beijing Resort to reopen
>> The Universal Beijing Resort said on Wednesday that it will reopen in phases starting from Saturday. The theme park will open on Saturday, capping passenger flow while the park's two theme hotels are set to reopen on June 24 and July 1 respectively. Since June, nearly 500 scenic spots across China have announced free ticket offers or favorable prices for special groups such as students and medical workers in a bid to revive tourism, after COVID-19 flare-ups in many Chinese cities were contained.