In the past 2021, the recurring epidemic combined with the economic downturn, many industries suffered tremendous impact, people's lifestyles and consumption attitudes also changed significantly. As one of the industries most affected by the epidemic, the tourism industry showed some positive changes and trends.
For example, from the first to the fourth quarter of 2021, the number of domestic tourists in China recovered to 57.6%, 65.2%, 77.5% and 79.2% of the same period in 2019, which showed an accelerated recovery in tourism. At the same time, after the "seesaw battle" with the epidemic, consumers' mentality became more calm and their desire to travel rose again, that directly drove the explosion of weekend "micro-vacations" and other travel options. Especially worth mentioning is that in 2021, the pace of digital transformation of the local travel industry was significantly accelerated. In this process, Hotelbeds continued to localize and with technology innovation in hotel B2B distribution field to create more new values for partners In China
As the world's leading bedbank, Hotelbeds has been committed to connect the hotel supply and the channel demand efficiently and seamlessly, bringing high-value customers to hotels and suppliers, richer and more cost-effective product resources for channel partners, ultimately bringing more and better product choices for travelers. Since entered the Chinese market in 2004, Hotelbeds has been recognized by the local hotel and travel industry with its leading technology and outstanding service. In the past two years since the epidemic outbroke, it has continued to increase its support and investment in the China market, using high technology to help them to recover through contracted cooperation with local hotels chains and single hotels, direct contracting + third-party inventory of over 30,000 local hotels.
Review of 2021: Actively Promoting the Digital Transformation of Industry
In 2021, in the face of the impact and challenges brought by the epidemic, Hotelbeds showed more responsibility and commitment, that "empowered and increased efficiently" for hotels and other tourism enterprises. On the one hand, Hotelbeds provided a number of online self-service tools including Reservation Help Desk (online reservation service desk) and Compass (destination marketing and trend analysis tools) worldwide, which helped partners in China to save their time and effort when managing bookings thus improving operational efficiency and brought a better user experience at the same time.
For example, partners in China could make reservation changes and most common queries through the online Reservation Help Desk, making reservation management more timesaving, efficient and convenient. By the Compass tool, designed specifically for our clients, it harnesses its live data intelligence to give up-to-date trends and insights that help the clients promoting the right destinations at the right time, which could help to capture more business opportunities and boost the sales performance. Among them the Compass won the "Magellan Awards: Individual travel advisor overall tech-solutions" by Travel Weekly and "The Drum Award: Best use of data/insight".
On the other hand, Hotelbeds closely followed the trend of local marketing technology innovation, combined with the characteristics of the B2B hotel distribution industry, and made active attempts in areas such as short video and live stream show, provided more exposure opportunities for hotels and distribution channels. In the special live stream held jointly with InterContinental Hotels Group, Ascott China and other hotel chains, the showcasing of hotel brand and attracted customer flow with ideal effect. Based on this, Hotelbeds also strengthened the layout and operation of its own private traffic, through the connection of client WeChat groups, WeChat Mini Program and official booking engine, to build the private traffic closed loop, so to have better user retention and conversion.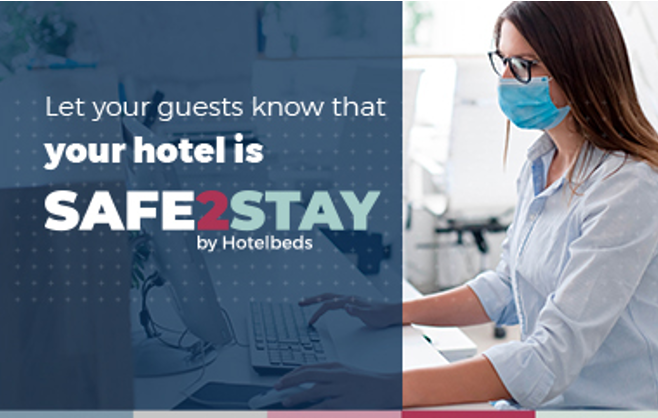 In the face of sporadic outbreaks of epidemic, Hotelbeds also launched its "Safe2Stay" scheme worldwide in 2021 base around a series of health & safety protocols to enable hotels across its 180,000 strong portfolio to highlight the measures they were taking to keep guests safe. Hotelbeds would mark them with the "Safe2Stay" logo on the booking engine, and partners in China also would have one-click access to each hotel's safety certificates and protocols, thus provided customers with greater peace of mind and therefore further promoted the development of business travelers.
In Response to the Challenges of Epidemic and Practicing Sustainable Development Strategies
As the first B2B travel company worldwide to join Amazon's Climate Pledge in their commitment to urge global industries to tackle climate change and to reduce carbon emissions to zero by 2040, a decade ahead of the Paris Agreement's goal of 2050, Hotelbeds achieved for the fourth year in a row carbon neutral status by reducing its CO2 emissions and working with Carbon Footprint Ltd, an independent body that accredits carbon management measurements of companies, to offset emissions that cannot be avoided. Part of the reduction in CO2 emissions is also due to Hotelbeds' use of Google's carbon neutral data storage cloud. During this year, Hotelbeds continued to add hotels to its "Green Hotels Programme". Now more than 20,000 hotels are part of the programme which launched in late 2020, designed to identify, highlight and promote sustainable accommodation across its portfolio. In addition to the various sustainability measures that have been put in place, the company is fully committed to the more human side of its business. One of the most important elements of its people strategy is to have a diverse and inclusive workforce, and Hotelbeds is now made up of 88 different nationalities and has strong female representation at all levels of the company, with 50% of the Executive Committee and 57% of its global workforce being women.
Looking Ahead to 2022: Welcoming the Industry's Steady Recovery
Farewell to the unforgettable 2021, for Hotelbeds, the travel industry in 2022 will be more worthy looking forward to. In the new year, along with the epidemic getting further control, the enthusiasm of Chinese people for travel will continue to grow, and private tours and customized tours will be chosen and loved by more people. At the same time, expectations for the recovery of outbound travel are also gradually increasing. Of course, in this process, people will pay more attention to health and safety measures.
In response to this, in 2022, Hotelbeds will further cultivate the Chinese market and maintain good communication with its Chinese partners to adjust and upgrade its products and services in time to better meet the multi-dimensional needs of partners in China. In addition, Hotelbeds will also establish a more flexible operational process and rapid response mechanism in terms of health and safety measures, so as to be well prepared for the recovery of the travel industry.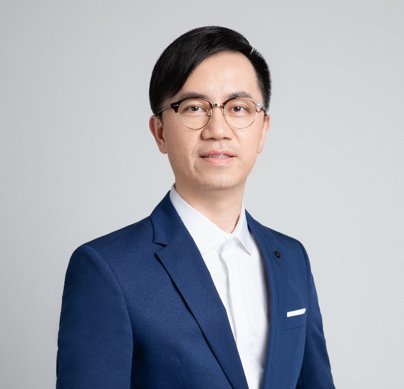 Forrest Zhang, Managing Director of Hotelbeds Greater China says: "We have been committed to a long-term growth strategy for the China market and have never wavered the confidence in the huge potential of outbound and inbound travel in China. Although the epidemic affected our progress, our strategy of continuous long-term investment in China, continuous localization and technology innovation has not been affected, instead rather strengthened. In the two years since the epidemic outbroke, we have taken the opportunity to expand local market, added tens of thousands of hotels on our inventory, and added more high-value distribution channels in hopes of bringing new value to our clients and partners in China. Our other global markets are currently recovering very well, with the US and EU markets even have exceeded the level of 2019. This also gives us more confidence in the recovery of the Chinese market and will also have more resources to allocate and focus on China."