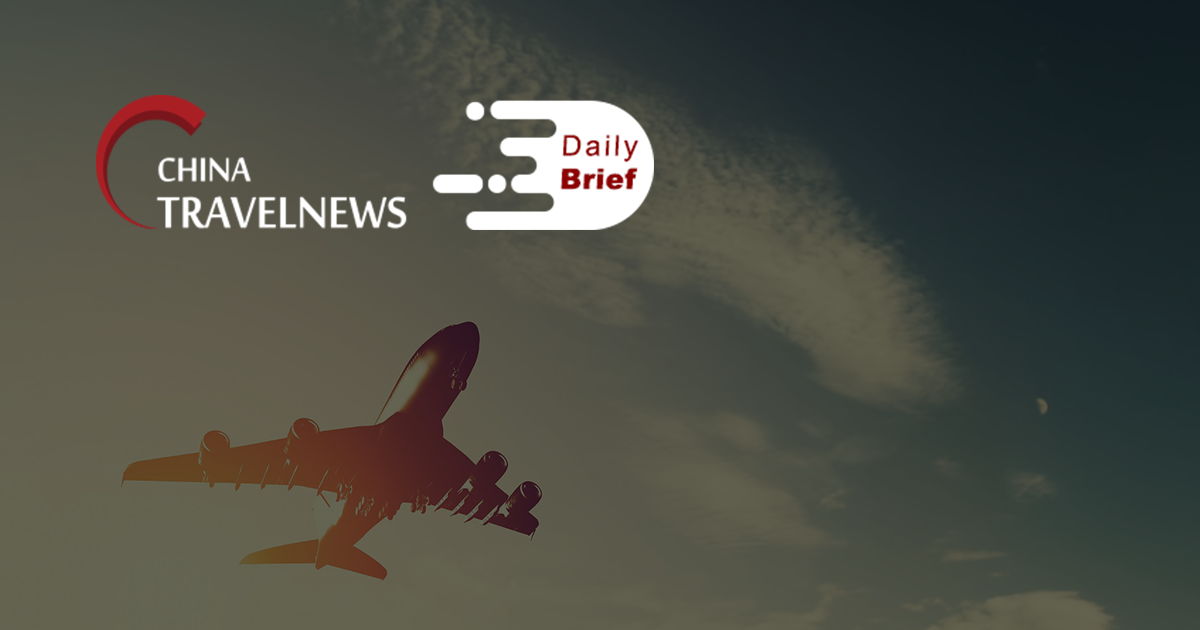 China might reopen border if vaccination target reached by early 2022 
>> China may open its borders after it vaccinates over 85% of its population by early 2022, said Gao Fu, head of the Chinese Center for Disease Control and Prevention, in a recent interview. If the vaccination rate can reach more than 85% in early 2022, there will be few infections and none of those infected would be in serious condition or die. Besides, the virulence of the coronavirus is also decreasing, according to Gao.
Service robot provider Jingwu AI secures $15 million, seeking global expansion
>> Jingwu AI, a Chinese service robot provider, has secured nearly RMB 100 million (around USD 15.5 million) in its A round financing led by Oriental Fortune Capital, according to business media 36Kr. Founded in 2019, Jingwu AI focuses on developing hotel delivery robots and cleaning robots. Jingwu sold thousands of delivery robots in first- and second-tier cities within half a year, with a price of RMB 25,000 (USD 3,873) per unit.
Porsche Design to open 15 hotels partnering Deutsche Hospitality
>> Deutsche Hospitality and Porsche Design are joining forces to present the Steigenberger Porsche Design Hotels brand, a hotel concept in the Luxury Lifestyle Segment. The first planning stage involves the establishment of up to 15 hotels in global metropolises such as London, Singapore, Dubai and Shanghai.
UK: China's top boarding school destination
>> The UK is the top destination for Chinese parents choosing a boarding education for their children, a new report commissioned by the Boarding Schools' Association has found. Some 99% of parents surveyed said they regard the UK as the best place to study from a list of worldwide destinations.
'Hong Kong Health Code' may record travel history, says health chief
>> Hong Kong's health chief said the city's version of the health code may record users' travel history, making references to the Macau Health Code. Health secretary Sophia Chan Siu-chee said authorities, when developing the health code, may enable it to record users' travel history, vaccination record, and Covid test results.
First carbon-neutral flight takes off from Shanghai
>> China's first "full life circle" carbon-neutral flight took off from Shanghai's Hongqiao airport to Beijing on Tuesday, signifying the nation's ambition to achieve carbon neutrality by 2060. China Eastern Airlines has cooperated with China Petrochemical Corp, or Sinopec, and China COSCO Shipping to ensure the carbon neutrality of the fuel.
Sanya, Haikou make it to top 3 of most popular places in China for car tourism
>> Sanya on the southern coast of Hainan and the capital of the island Haikou are among the three most popular places for individual car tourism in China, according to Ctrip, China's leading online travel agency. According to the report, most of the tourists who like to travel by car come to Hainan from Shanghai, Beijing and the city of Shenzhen (southern Guangdong province).
ITB China announces new buyers circle partnerships for Customized and Themed Travel segment
>> ITB China announced a new round of cooperation with 10 of China's leading Customized and Themed Travel buyer partners, assuring a strong representation of this segment's purchasing power at ITB China 2021. The Customized and Themed Travel buyer partners will include 54 Traveler, 6RENYOU, DIADEMA, HH Travel, Lushu, Magic Travel, Reborn, Sparkle, YOUXIAKE and ZHINANMAO.
Vietnam looks to open up to Taiwan tourists in November
>> Taiwan is among the list of places Vietnam hopes to welcome back as tourists in phases, starting as early as November. Officials in Khanh Hoa Province submitted a proposal to Vietnam's Ministry of Culture, Sports, and Tourism seeking permission to allow fully vaccinated tourists to arrive from Europe, North America, and select countries in Asia. The plan is for a two-phase vaccine passport program that allows foreign tourists to fly in via charter flights.