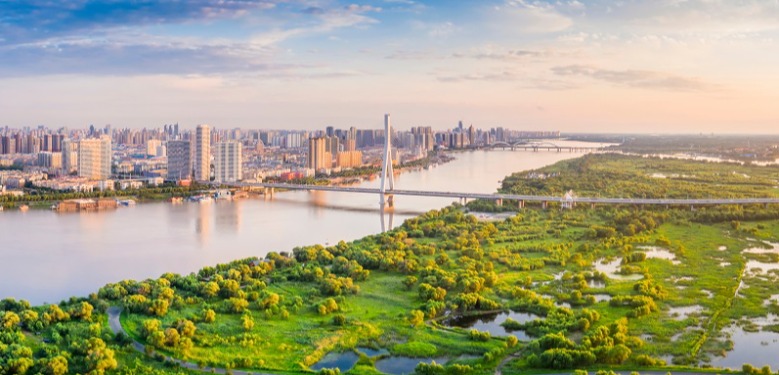 August 30 marks the second anniversary of the establishment of Harbin sub-area of Heilongjiang pilot free trade zone (FTZ). Over the past two years, a total of 8,787 new enterprises have been established in Harbin sub-area. Nearly one-third of the enterprises in the whole city are high-tech. The import from and export to Russia have doubled. A series of data from the Harbin sub-area administrative committee reflect the changes of reform and development in this land.
The Heilongjiang pilot free trade zone (FTZ) is China's northernmost free trade zone with a total area of 119.85 square kilometers. The FTZ has three sub-areas, with one in the provincial capital of Harbin and the other two in the cities of Heihe and Suifenhe on the China-Russia border.
The Harbin sub-area, located on the bank of the Songhua River, has formulated the development plan of building the technology and innovation center, financial center, business convention and exhibition center, international culture and tourism center, and highland for emerging industrial clusters. It also aims to build two industrial clusters with a scale of quasi-100 billion yuan and four industrial clusters with a scale of 50 billion yuan, as well as boost the agglomeration of industrial parks, such as Shenzhen (Harbin) Industrial Park.
Read original article