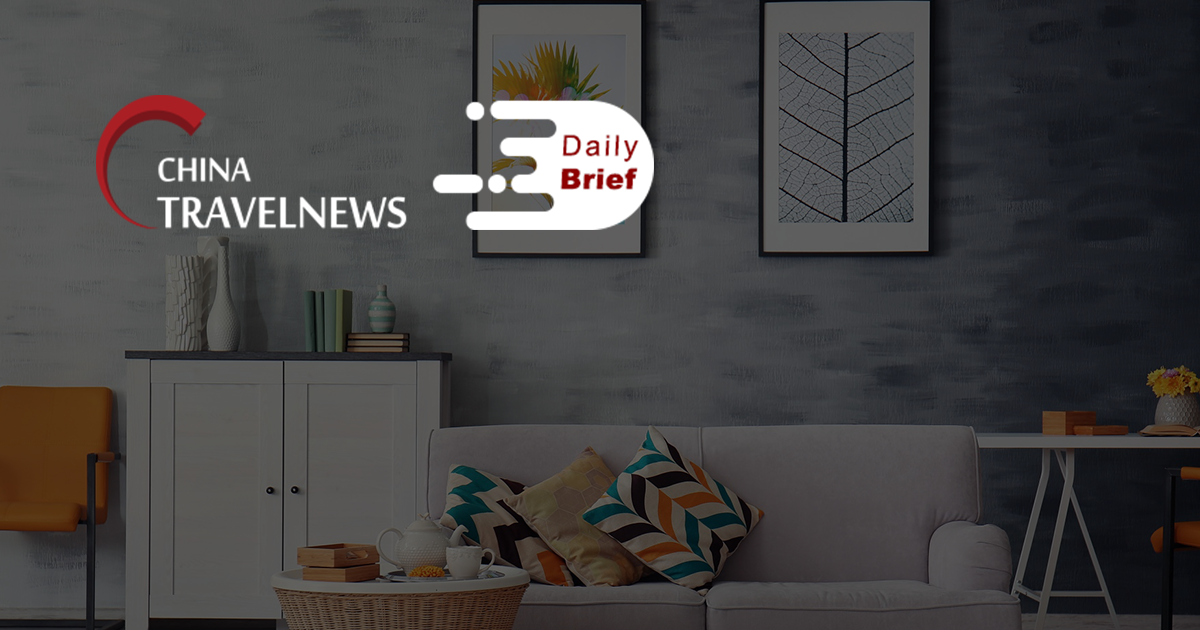 Beijing delists non-compliant homestay rentals before marjor theme park opens
>> Nine short-term rental online platforms including Tujia, Airbnb, Qunar, Trip.com and Meituan are required to remove all non-compliant listings in Beijing's Tongzhou district, where the much-awaited Universal Beijing Resort is located, within seven days, as the district implemented rules in accordance with the Notice on Standardized Management of Short-term Rentals issued on December 24, 2020. The policy has since been applied to cover all short-term rentals in Beijing.
Universal Beijing Resort announces ticket prices
>> Universal Beijing Resort, which is scheduled to open on September 20, announced its tickets prices on Tuesday — from RMB 418 (USD 64.5) to RMB 748 (USD 115.8), according to different dates. The resort said it will start selling tickets on September 14 on multiple channels, including its own app and authorized tourist agencies. Meanwhile, the two hotels in the resort will be available for guests to book starting on September 20.
Long road to international travel furthers China's domestic opportunities
>> China's travel industry remains on an uneven recovery path. The domestic market has weathered disruptions and resumed pre-COVID-19 growth while China's outbound travel is still extremely limited and has not seen any meaningful recovery to date. Domestic air travel passenger numbers have seen an 8% increase compared to 2019 figures.
China eases cross-provincial travel restrictions with anti-epidemic measures
>> Tourism authorities in China have loosened restrictions on cross-provincial group travels for regions with no high or medium-risk areas for COVID-19, but called for strict implementation of precautionary measures. The Ministry of Culture and Tourism issued a renewed guideline for travel agencies allowing tour agencies and online travel enterprises to resume their cross-provincial travel businesses as well as ticket and hotel reservation services.
China's civil air transport sees solid growth in first half
>> China's civil aviation industry recorded solid growth in the first half of this year, official data showed. In the first six months, the industry handled over 245 million passenger trips, a jump of 66.4% from a year earlier, according to the Ministry of Transport. According to an earlier prediction from the Civil Aviation Administration of China (CAAC), the country's civil aviation regulator, passenger trips are expected to recover to around 90% of pre-epidemic level this year.
China Eastern expects first C919 delivered in second-half 2021
>> China Eastern Airlines expects to take delivery of the world's first Comac C919 narrowbody in the second half of the year, as it removes the Boeing 737 Max from its delivery forecast through 2023. Earlier in the same month, China Eastern firmed up its purchase contract with the Chinese airframer for five narrowbodies, which are likely to operate with its low-cost OTT Airlines unit.
Cathay Pacific shuts local ticketing offices but remains in operation in Philippines
>> Cathay Pacific has announced the permanent closure of its Manila and Cebu ticketing offices effective September 1, 2021. But the carrier remains in operation in the Philippines with flights from Manila and Cebu to Hong Kong.
Hong Kong to accept vaccination records starting Sep 1 for Philippines arrivals
>> The government of Hong Kong announced that it will accept vaccination records of inbound travelers coming from the Philippines effective September 1. The government has updated its list of places with recognized vaccination records adding the Philippines and Indonesia.
EU Council asks state members to lift travel restrictions for Hong Kong, Macau
>> The European Union Council has indicated in a statement that travel restrictions imposed by its member's states should be gradually 'lifted for the special administrative regions of China, Hong Kong and Macau'. Mainland China currently allows foreign nationals with valid residence permits and visas to enter the country under certain very limited conditions.
Genting Hong Kong reports $238.3 million loss, still seeking funding
>> Genting Hong Kong says it is still looking for new sources of funding to help navigate the COVID-19 pandemic after falling to another USD 238.3 million loss for the six months to June 30, 2021. The loss, while narrowed from last year's loss of USD 742.6 million, reflects ongoing headwinds for the company's core cruise ship business.