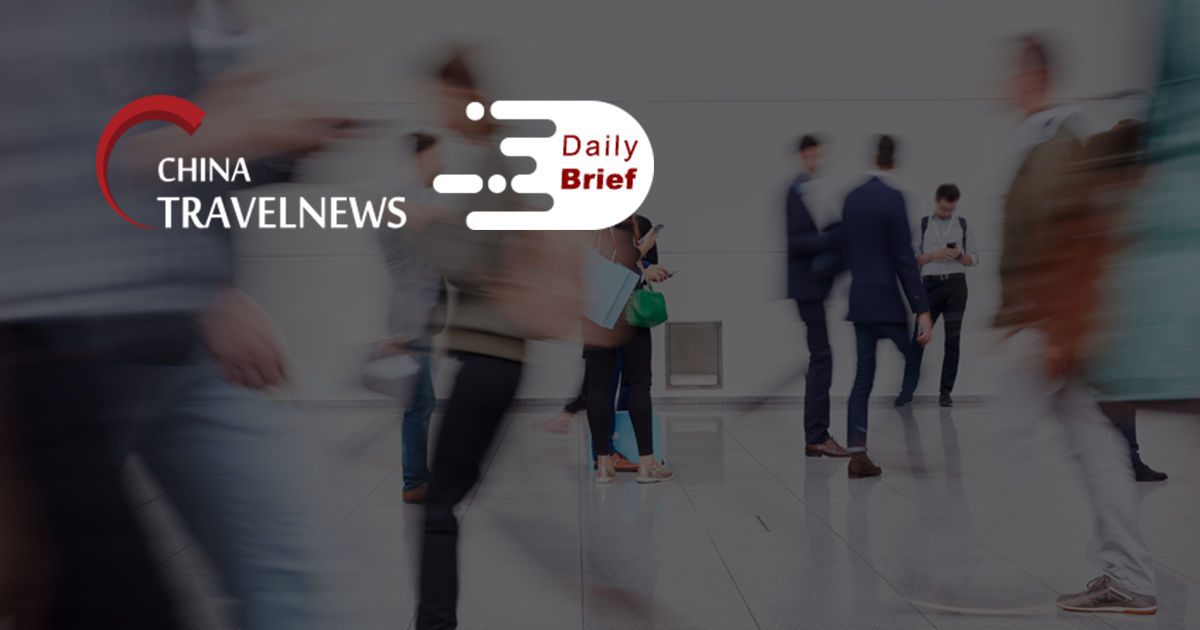 Sequoia Capital, Fosun to gain at least 27% annualized returns on Ixigo investment
>> Online travel booking app Ixigo has filed papers with Indian regulators to raise USD 200 million (1,600 crore rupees) via an initial public offering. Ixigo's early investors including Sequoia Capital and Fosun International are set to reap bumper returns, according to an analysis done by data intelligence platform VCCircle. They will earn at least 27% annualized returns on their investment in Ixigo.
Trip.com reportedly seeks new refinancing loan of up to $1.5 billion
>> Trip.com Group is hoping to reach a new loan deal of up to USD 1.5 billion for refinancing, according to a report of GlobalCapital.com. The company proposed last year to offer up to USD 500 million of exchangeable senior notes due 2027.
Spring Airlines Japan bets on post-pandemic China tourism boom
>> Spring Airlines and Japan Airlines are anticipating a pandemic tourism boom between China and Japan for their jointly-owned budget carriers, even as Japan still lags behind major economies in reopening its borders. Spring Airlines Japan Company operated seven routes from Narita to Shanghai, Tianjin, Nanjing, Wuhan and other cities, but five of them were suspended because of the virus.
Cathay Pacific bonds show investors unnerved by industry gloom as China's outlook darkens
>> Investors in Cathay Pacific's foreign-currency bonds are getting worried again about the outlook for the city's flagship carrier as prices drop. An improved operating data has failed to clear the gloom dogging the industry for the past year. A resurgence of Covid-19 cases in mainland China is worrying investors as authorities continue to shut borders to contain the virus, adding to a sudden slump in domestic traffic and economic recovery prospects.
60% Macau airport August flights canceled
>> Sixty percent of the flights originally scheduled to be handled in August by Macau International Airport have already been canceled, said the hub's operator, in response to an inquiry by GGRAsia. "As of August 9, approximately 2,000 flights were originally scheduled for this August and around 1,200 of them have been canceled," said Macau International Airport.
China's hotel recovery evaporated in two weeks
>> China, usually seen as the global leader in the hotel industry's recovery from the pandemic, took a massive fall last week in its hospitality comeback due to the Delta variant. Average occupancy rates across mainland China fell from 70% to just shy of 40% in a matter of two weeks, according to STR's most recent data. Revenue per available room, the hotel industry's key performance metric, is now at roughly half of 2019 levels.
Asia Pacific's construction pipeline -excluding China- experiences slight decline
>> According to the recent Asia Pacific, excluding China, Hotel Construction Pipeline Trend Report from Lodging Econometrics (LE), the region's total construction pipeline dropped to 1,701 projects/364,487 rooms, down 11% by projects and 10% by rooms, year-over-year. At the end of the second quarter, the region has 852 projects with 195,940 rooms under construction. Projects scheduled to start construction in the next 12 months stand at 390 projects/73,447 rooms and projects in the early planning stage stand at 459 projects/95,100 rooms.