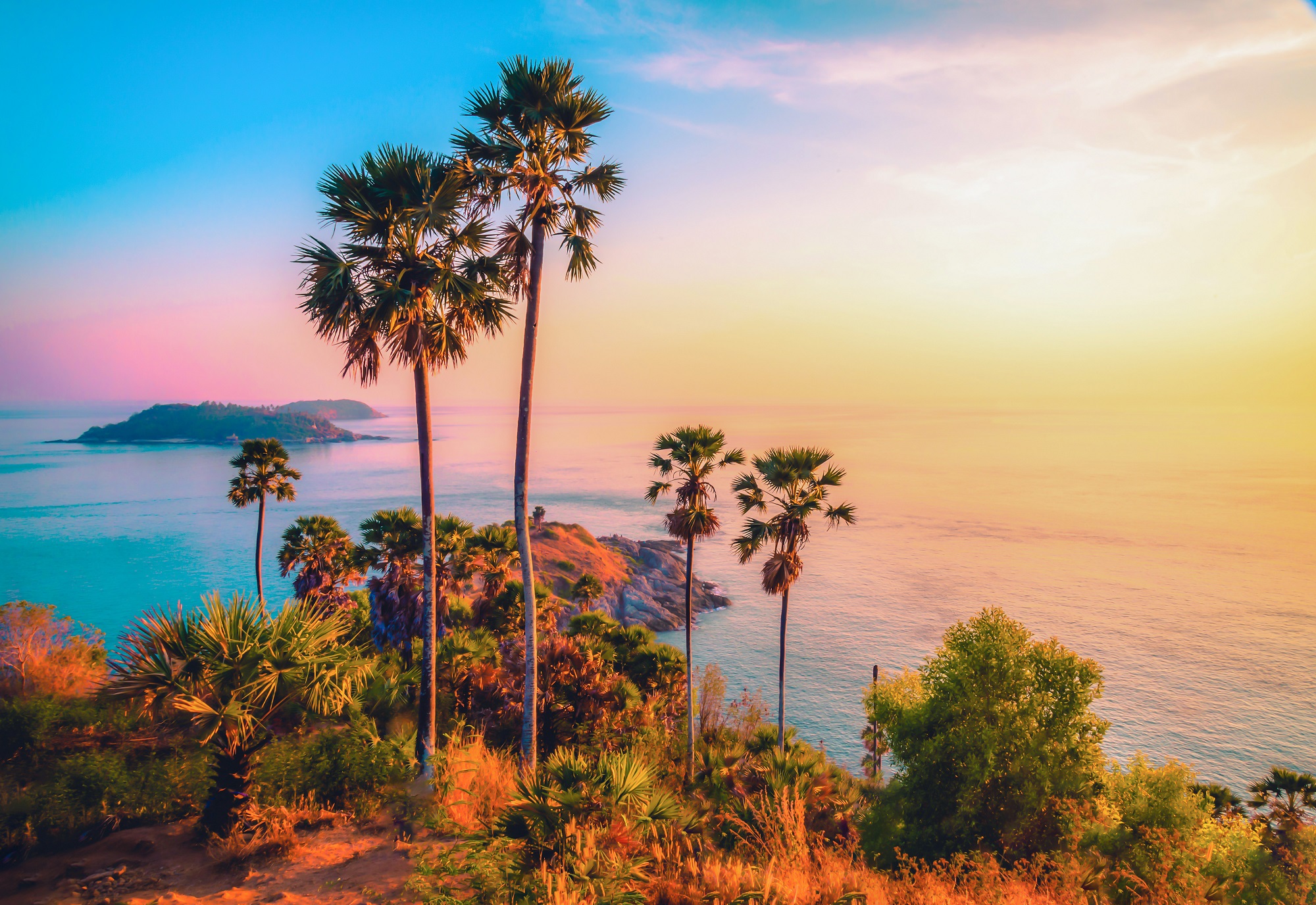 Summer sports travel bookings nearly double pre-pandemic levels
With the 2020 Olympic Games concluded, travelers around the world are excited to get active when traveling and eager to enjoy healthier sports- and activity-based trips. Trip.com Group's data show that since May of this year the number of sports-related bookings in mainland China has increased nearly 6.6 times. At its peak, on July 17, the single highest day booking volume reached nearly 10,000 bookings. This year's summer sports travel boom, surpassed that of the same period in 2019, with sports-related travel bookings up 97.6%, and nearly 2 times higher compared to the same period in 2020.
Travel bloggers gain more sway in China's tourism industry
Thanks to the rapid development and popularization of the Internet and We-Media, the number of travel bloggers on China's video-sharing platform Douyin soared six times by the end of last year compared with January earlier that year, according to a recently released report. Compared with marketing platforms for tourism, travel bloggers can better cater to consumers' individual demands, thereby influencing their decisions in a more accurate and focused way.
Didi weighs giving up data control to appease Beijing
Didi Global is weighing giving up control of its most valuable data as part of efforts to resolve a Chinese regulatory probe into the aftermath of its controversial U.S. initial public offering. The ride-hailing giant has put forth a number of proposals to appease the powerful internet industry overseer, including ceding management of its data to a private third party. Regulators have signaled a preference for that third party to be state-controlled, one of the people said.
China's antitrust regulator planning to fine Meituan about $1 billion
China's antitrust regulator is preparing to impose a fine of about $1 billion on Meituan for allegedly abusing its dominant market position, the Wall Street Journal reported, citing people familiar with the matter. The penalty could be announced in the coming weeks, the newspaper said, adding that the food delivery giant would be required to revamp its operations.
Trip.com Group launches "hybrid" working test, mixing remote and in-office work
Trip.com Group launched its own "hybrid" working test, consisting of a mix of remote and in-office work, and will involve two control groups and several hundred employees. The test is meant to find out whether or not this form of working model can be used as one of the company's long-term office solutions in the future.
TravelSky projects a net profit of more than $38 million in H1
China's GDS giant TravelSky said it expected to record a net profit of RMB 250 million (USD 38.55 million) to RMB 330 million (USD 50.88 million) for the six months ended 30 June 2021. The company recorded a net loss of RMB 306 million (USD 47.18 million) for the same period last year. TravelSky mentioned that from the second half of 2020, with the prevention and control of the Epidemic in China being further stabilized and normalized, the transportation in civil aviation industry has gradually recovered.
Hong Kong's 'zero Covid' strategy frustrates travel-starved residents
Before the pandemic, Hongkongers were among the most well-traveled people on Earth. In 2019, residents made 94.7 million departures, according to the Hong Kong Census and Statistics Department. But since the pandemic began, residents have been effectively grounded due to a mix of travel bans and one of the world's longest quarantines.
Cathay Pacific's loss shrinks in first half, risks to overseas slots flagged
Hong Kong's Cathay Pacific said on Wednesday its first-half loss shrank by nearly a quarter, helped by a drastic reduction in headcount and strong air cargo demand. But Cathay, which lacks a domestic market, remains badly hit by pandemic-related border closures, with passenger revenue plunging 93% during the first six months of the year.
Phuket welcomes first flight from Hong Kong under 'Sandbox' program
The Tourism Authority of Thailand (TAT) reported that Phuket has welcomed its first direct flight from Hong Kong under the 'Phuket Sandbox' program, which was launched on July 1, and has to date brought over 19,000 foreign tourists to the island. The new Cathay Pacific service added Hong Kong to a number of points in Asia, Europe, and the Middle East.
China curbs COVID-19 spread in tourism, culture sectors
China is stepping up efforts to prevent the spread of COVID-19 in tourism and culture sectors as the country is experiencing a new wave of COVID-19 outbreaks during its peak tourist season, according to the Ministry of Culture and Tourism last week. The ministry has urged all travel agencies and online platforms to avoid high and medium-risk areas in their offer of travel services, pay close attention to the COVID-19 situations of tourist destinations, and adjust or cancel ongoing tours accordingly, said Yu Changguo, an official with the ministry, at a press conference.
Chinese air travel has biggest drop since start of pandemic
The number of seats being offered by airline carriers in China dropped the most since early in the Covid-19 pandemic, as rising cases of the delta variant spurred fresh restrictions on movement. Seat capacity plunged 32% in one week, hastening a decline in the country that began at the end of July, based on data from aviation specialist OAG.
Chinese hypersonic spaceplane company raises $46 million
Chinese firm Space Transportation raised more than $46.3 million for its hypersonic spaceplane plans in a new funding round announced Monday. Space Transportation, full name Beijing Lingkong Tianxing Technology Co., Ltd., completed its third round of financing, securing more than 300 million yuan, according to a press release.
State airlines shy away from HNA restructuring, which is postponed for three months
Embattled Chinese conglomerate HNA Group will delay the submission of a proposal for the restructuring of its heavily indebted airlines-to-property business, as China's state-owned carriers have steered clear of bailing out the country's biggest private-sector carrier. The restructuring of Hainan-based HNA will most probably involve consortiums comprising multiple companies.
96,000 Chinese hotel enterprises go under in first half of 2021, up by 24.7% from last year
With rising infection numbers across the country recently, China's hotel and accommodation sector is facing more operational pressure. A total of 364,000 hotel enterprises were newly registered in 2020, down by 17.4% from the same period of 2019. As of August 3 this year, 227,000 hotel enterprises were registered, up by 2.7% year over year.