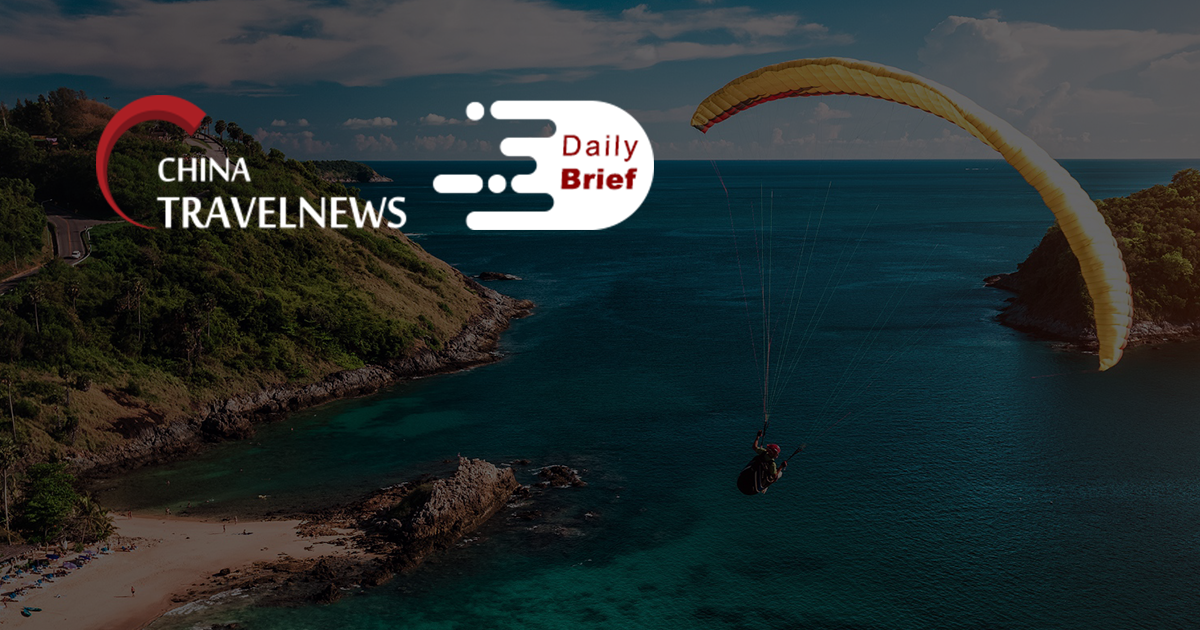 Summer sports travel bookings nearly double pre-pandemic levels
>> With the 2020 Olympic Games concluded, travelers around the world are excited to get active when traveling and eager to enjoy healthier sports- and activity-based trips. Trip.com Group's data show that since May of this year the number of sports-related bookings in mainland China has increased nearly 6.6 times. At its peak, on July 17, the single highest day booking volume reached nearly 10,000 bookings. This year's summer sports travel boom, surpassed that of the same period in 2019, with sports-related travel bookings up 97.6%, and nearly 2 times higher compared to the same period in 2020.
Travel bloggers gain more sway in China's tourism industry
>> Thanks to the rapid development and popularization of the Internet and We-Media, the number of travel bloggers on China's video-sharing platform Douyin soared six times by the end of last year compared with January earlier that year, according to a recently released report. Compared with marketing platforms for tourism, travel bloggers can better cater to consumers' individual demands, thereby influencing their decisions in a more accurate and focused way.
China's major airports to apply RFID luggage tracking by end of year
>> China's major airports will enhance their luggage management service capabilities by applying radio frequency identification (RFID) technology in baggage tracking, according to civil aviation authorities. Within the year all major airports with an annual passenger volume of more than 10 million will apply RFID, the Civil Aviation Administration of China (CAAC) says.
Phuket welcomes first flight from Hong Kong under 'Sandbox' program
>> The Tourism Authority of Thailand (TAT) reported that Phuket has welcomed its first direct flight from Hong Kong under the 'Phuket Sandbox' program, which was launched on July 1, and has to date brought over 19,000 foreign tourists to the island. The new Cathay Pacific service added Hong Kong to a number of points in Asia, Europe, and the Middle East.
Zhengzhou shuts private clinics, warns against unnecessary travel to fight COVID-19
>> Zhengzhou in Central China's Henan Province on Thursday strengthened restrictions on health care institutions and tightened policies for leaving the city as a total of 137 confirmed cases and 12 silent carriers had been reported within two weeks.
First JPMorgan Chase lounges confirmed for Hong Kong, Boston and New York's LaGuardia
>> Airport Dimensions has announced the first three locations for its new airport lounge brand in partnership with JPMorgan Chase. The new Chase Sapphire Lounge by The Club brand was unveiled in June, and it has now been confirmed that three lounges are in development at Hong Kong, Boston and New York's LaGuardia airports.
Hainan Airlines receives the highest 5-Star COVID-19 Airline Safety Rating
>> Hainan Airlines has been certified with the highest 5-Star COVID-19 Airline Safety Rating, becoming one of just fourteen airlines in the world to currently achieve this top recognition and being the first airline in China to gain the 5-Star COVID-19 Safety Rating.
China Cruise Shipping Set for Guangzhou, Nov 16-18
>> The China Cruise & Yacht Industry Association (CCYIA) has announced that the 15th China Cruise Shipping Conference (CCS15) will be held in Guangzhou, Nov. 16-18, 2021.