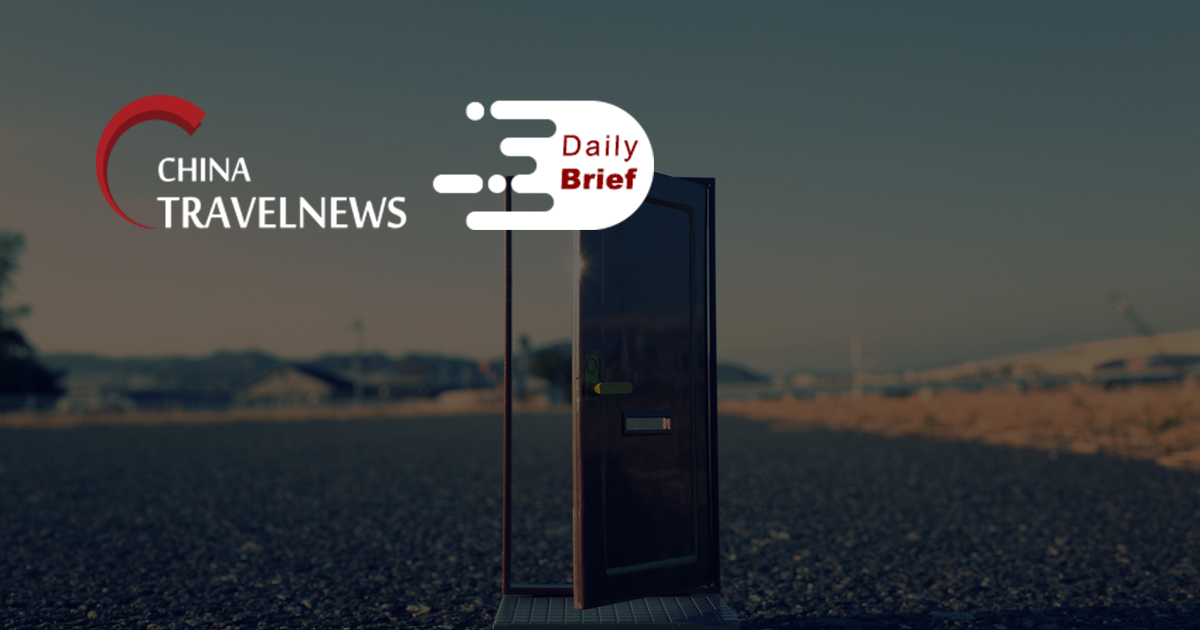 Huazhu expands its business in Frankfurt with a German subsidiary
>> Chinese hotel chain Huazhu Group will operate from Frankfurt in the future as the company has founded a German subsidiary Huazhu Investments, according to a report on Frankfurt.de (in German). Peter Feldmann, Mayor of the city, said it is very gratifying that the Huazhou Group has chosen Frankfurt as another business location. Frankfurt RheinMain is home to one of the largest Chinese communities in Europe - and the trend is growing.
Travelers entering Singapore from China's Jiangsu province to face tighter measures from August
>> Effective August 2, all Singapore Citizens, Permanent Residents and Long-Term Pass holders entering Singapore with travel history to Jiangsu province of China within the last 21 days before departure for Singapore, will be subject to an on-arrival COVID-19 PCR test, a 7-day Stay-Home Notice at their place of residence, and a COVID-19 test before the end of the period.
China tests millions as Nanjing airport outbreak sees Covid cases surge
>> Chinese cities have rolled out mass testing of millions of people and imposed fresh travel restrictions as health authorities battle to contain the country's most widespread coronavirus outbreak in months. China on Sunday reported 75 new coronavirus cases with 53 local transmissions, with a cluster linked to an eastern airport now reported to have spread to over 20 cities and more than a dozen provinces.
Eastern China's Yangzhou suspends flights, closes tourist spots due to COVID-19
>> East China's Yangzhou City of Jiangsu Province registered 10 locally-transmitted confirmed COVID-19 cases on Friday, local authorities said on Saturday. On Saturday, the city suspended all inbound and outbound flights at its Taizhou International Airport, and closed major scenic spots including the Slender West Lake and the Daming Temple.
Zimbabwean vice president's visit to China raises questions about Covid-19 protocols
>> Hundreds of people were removed from a luxury hotel in central Beijing and quarantined after a member of a group staying there with Zimbabwe's vice president tested positive for Covid-19, hotel guests and authorities from both countries said. The case has raised questions in China, a close ally of Zimbabwe, about whether authorities kept information about the infection from the public. The infection hasn't been listed on the country's national list of coronavirus cases.
Trip.com sets vaccination incentives in motion
>> In an effort to encourage Hong Kong residents to get vaccinated against COVID-19, the "BestShot Wins a Trip" event has been launched by Trip.com today on July 30. Fully-vaccinated Hong Kong residents can log into the Trip.com app for a share of over HKD 50 million worth of hotel coupons offering 5% off.
Flight from Russia source of latest COVID-19 outbreak in eastern China
>> The recent coronavirus outbreak in the eastern Chinese city of Nanjing originated from a flight from Russia, said Ding Jie, deputy director of the municipal center for disease control and prevention, last week. The genetic sequence of the virus in earlier reported COVID-19 cases among cabin cleaners is consistent with an imported case reported on Flight CA910 arriving in Nanjing from Russia on July 10.
Several China Southern Airlines international services suspended
>> China's aviation regulator CAAC stated on July 29 that some of China Southern Airlines services will be temporarily suspended, including the Nairobi-Changsha service, the Paris-Guangzhou service, the Nairobi-Shenzhen service and the Amsterdam-Guangzhou service.
Priority Pass adds China Southern lounges to network
>> Priority Pass has announced a new strategic partnership with China Southern Airlines, giving members access to over 40 new lounges across China. Earlier this year Priority Pass announced plans to add over 150 airport lounges in 2021.