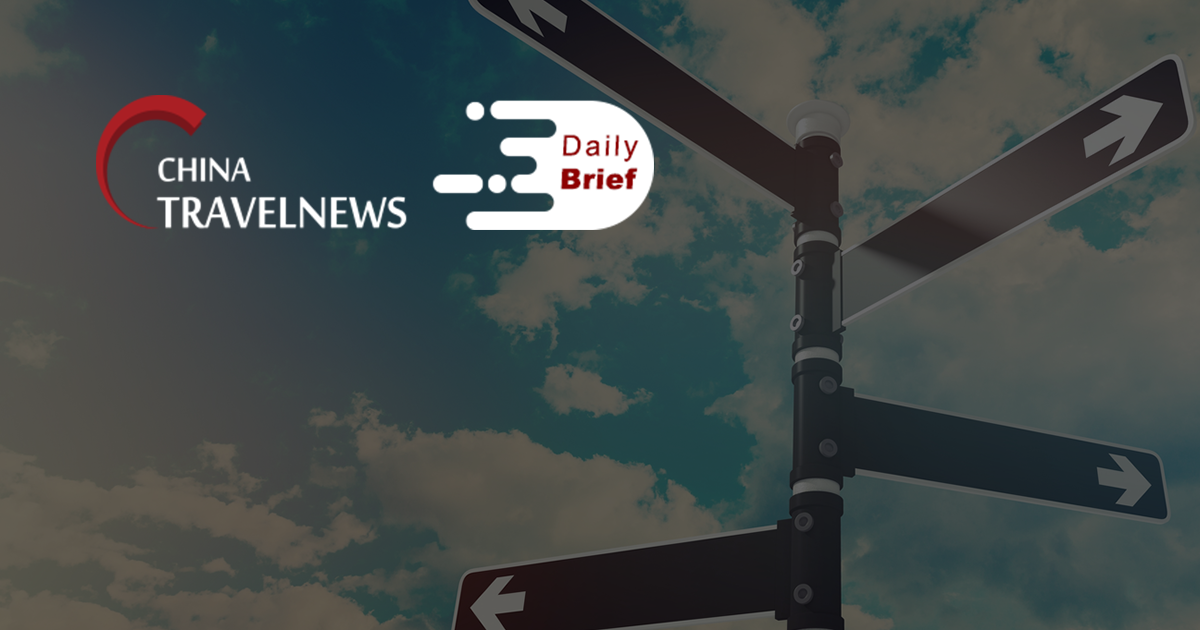 Shanghai airports restore operations as typhoon wanes
>> Operations at Shanghai's Pudong and Hongqiao airports have been gradually restored as Typhoon In-Fa waned after making a second landfall in neighboring Zhejiang Province on Monday morning. Flights will be gradually restored according to weather conditions, the Shanghai Airport Authority said. Travelers are reminded to regularly check their flight information with the airports or airlines.
Shanghai Disney attractions set to reopen on Tuesday
>> With Typhoon In-Fa decreasing in strength in Shanghai, Shanghai Disney Resort will resume operations on Tuesday. Ticket-holders for Sunday and Monday for Shanghai Disneyland can visit the park on any other day within the next six months, or get a refund through their original ticket purchase channel.
Trip.com chairman meets Bulgarian Minister of Tourism to boost European cooperation
>> Trip.com Group chairman and co-founder James Liang met with Bulgarian Minister of Tourism Stela Baltova last week to discuss further cooperation between the leading travel service provider and rising destination Bulgaria. The meeting took place at Ministry of Tourism in Sofia, Bulgaria, and focused on areas of collaboration and opportunities for expansion between the two parties to promote the return of outbound tourism to the Balkan Black Sea destination.
Trip.com offers trips in its European Super Summer Giveaway campaign
>> Trip.com is offering European travelers the chance to win dream trips for two in its new Super Summer Giveaway campaign as travel across Europe rebounds. Booking data shows the European travel recovery is in full swing this summer following the loosening of travel restrictions and the rollout of the EU Digital COVID Certificate. Hotel bookings made by Trip.com UK users in the second quarter of 2021 saw 173% year-on-year growth, with the UK, Spain, France and Germany ranking among the top ten hotel destinations by Trip.com global booking volume during the same period.
Road trip provider Utravel wins $3 million in venture funding
>> Utravel, a Chinese road trip solutions provider, has secured RMB 20 million (USD 3.08 million) in venture funding from multiple cultural tourism investment companies in Shenzhen, China. Founded in June 2017, Utravel started by providing self-driving tour itineraries to customers with selected travel resources. As the shelf life of such products is quite long, the company is considering supplying standard tours to OTAs.
IATA chief: mergers like the Caissa+Utour's might be rare
>> Domestic aviation in China and the US has surpassed the performance levels of 2019, Director General of IATA (International Air Transport Association) Willie Walsh pointed out in an interview with China's Security Times. Capital restructuring in the travel industry has become more active, with the proposed merger of HNA-invested tour operator Caissa Tosun and Alibaba-backed rival UTour, and Fosun's bid to invest in HNA. Mr. Walsh said that there might still be more consolidation to come, but only in limited numbers.
Huazhu share price drops more than 27% in a day
>> The board of directors of Huazhu Group, one of China's biggest hotel chains, announced on July 27 that it is not aware of any reasons for the company's recent nosedive in share price. The Hong Kong and Nasdaq dual-listed company's share price recorded a 27.46% single-day drop on July 27.
Cathay Pacific requires vaccines or tests to enter its property
>> In just over a month, Hong Kong-based carrier Cathay Pacific will require everyone entering its premises to either be fully vaccinated or show a negative test result. The new policy, directed at its workforce via an internal memo, was leaked to the public on Friday and will come into effect on September 1st.
Cathay Pacific is in talks with the Hong Kong government to remove the majority of quarantine restrictions on its flight crews now that most have been vaccinated against the coronavirus.
The airline continues to demonstrate the viability of digital health passes by successfully conducting two live flight trials involving volunteer customers travelling between Hong Kong and Singapore using The Commons Project's CommonPass app earlier this month.