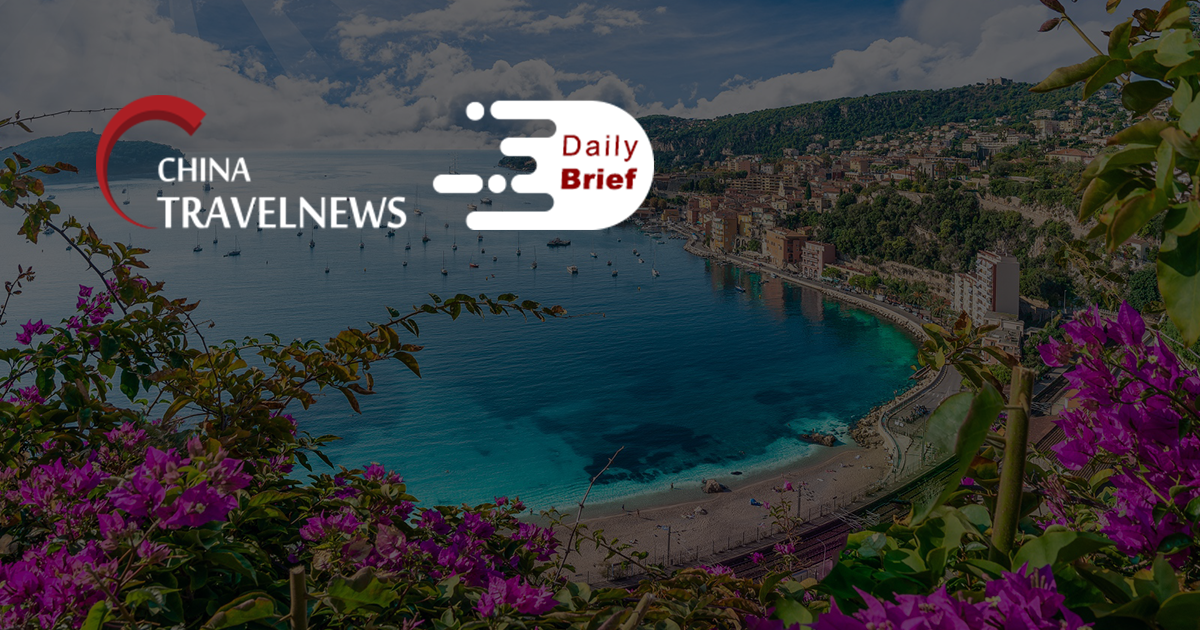 US 'still rejecting Chinese STEM student visa applicants': China Daily
>> Sources told China Daily that Washington has kept playing a hypocritical, double-faced role in China-US education exchanges this year, as it encouraged US universities to enrol more Chinese students while failing visa applications from over 500 Chinese students who had obtained offers to pursue postgraduate study in STEM majors. About a quarter of these students have won US scholarships, and the majority submitted visa applications after the new US administration took office.
France says China-Europe air traffic should resume as COVID shots progress
>> Airline traffic between Europe and China should resume as soon as possible as COVID-19 vaccination campaigns progress, French President Emmanuel Macron's office said following a call with the leaders of Germany and China on Monday.
Air France confirms flights AF 382 Paris-Tianjin suspended on July 8, 15
>> Air France confirms that, in accordance with the notification issued recently by the Civil Aviation Administration of China, its flights AF 382 (Paris-Tianjin) on 8th and 15th July will be suspended. The return flights AF 393 (Beijing-Paris) on 10th and 17th July will operate as normal with passengers according to its regular schedule and all other flights to/from China will remain operated as scheduled.
China proposes rules to punish illegal e-commerce pricing
>> China's market regulator issued draft rules last week to punish illegal pricing activities, including heavy subsidies and the practice by online platforms of charging different prices based on customers' purchasing behavior. In March, state news agency Xinhua reported that Alibaba's online travel agency Fliggy offered different ticket prices for the same flight, with more loyal users getting a higher price.
Hong Kong-Macao travel bubble on hold
>> Macao is pending any decision on opening a travel bubble with Hong Kong until it confirms arrangements with the mainland. Plans are in hand – once Hong Kong records no new local Covid-19 cases for 28 days – to allow residents to bypass quarantine when visiting Macao, although their movements would be restricted and they would be allocated a specific blue health code.
Cathay Pacific launches lifestyle brand as travel revenue dries up
>> Hong Kong's Cathay Pacific had launched a lifestyle brand to provide offers in hospitality and shopping as the airline seeks to tap new revenue streams amid a collapse in travel demand. The brand "Cathay" will allow users to purchase services and goods through the airline only in Hong Kong at first, which will be expanded globally later, the company said, adding that a credit card in conjunction would be launched soon.
Trip.com Group holds international forum to boost Hainan as a travel destination
>> Trip.com Group held its first International Travelers' Forum (ITF) in Hainan, offering cross-broader communication and exchange opportunities to connect global travelers and tourism industry groups. The ITF is a new initiative for industry partners to boost destination tourism, share international travel consumption trends and findings, and collaborate on the development of the industry.
Chinese domestic tourism trips down 50% in 2020
>> 2.8 billion trips have been made by Chinese in 2020, down 52.1% from the year in 2019, as China made stable recovery of domestic travel market, according to data released by Ministry of Culture and Tourism on Monday. The recovery rate in cultural and tourism sector is better than expected, especially since the second half of 2020, experts said.
Lagardère opens large-scale luxury offer in Chengdu Tianfu International Airport
>> Lagardère Travel Retail has opened a large-scale luxury offer in the new Chengdu Tianfu International Airport which officially commenced operations on 27 June 2021. The retailer, which has a strong presence in airport and railway locations across China operates a dozen luxury mono-brand boutiques at Chengdu Tianfu.
Culture-related businesses in China created 1.6 million jobs in 2020
>> For-profit businesses in China's cultural industry created jobs for more than 1.6 million people in 2020, statistics from the Ministry of Culture and Tourism showed. Companies engaging in the industry numbered 208,900 and logged annual earnings of RMB 996.7 billion (around USD 154 billion). About RMB 170 billion of this number was profit, said the ministry in a report.