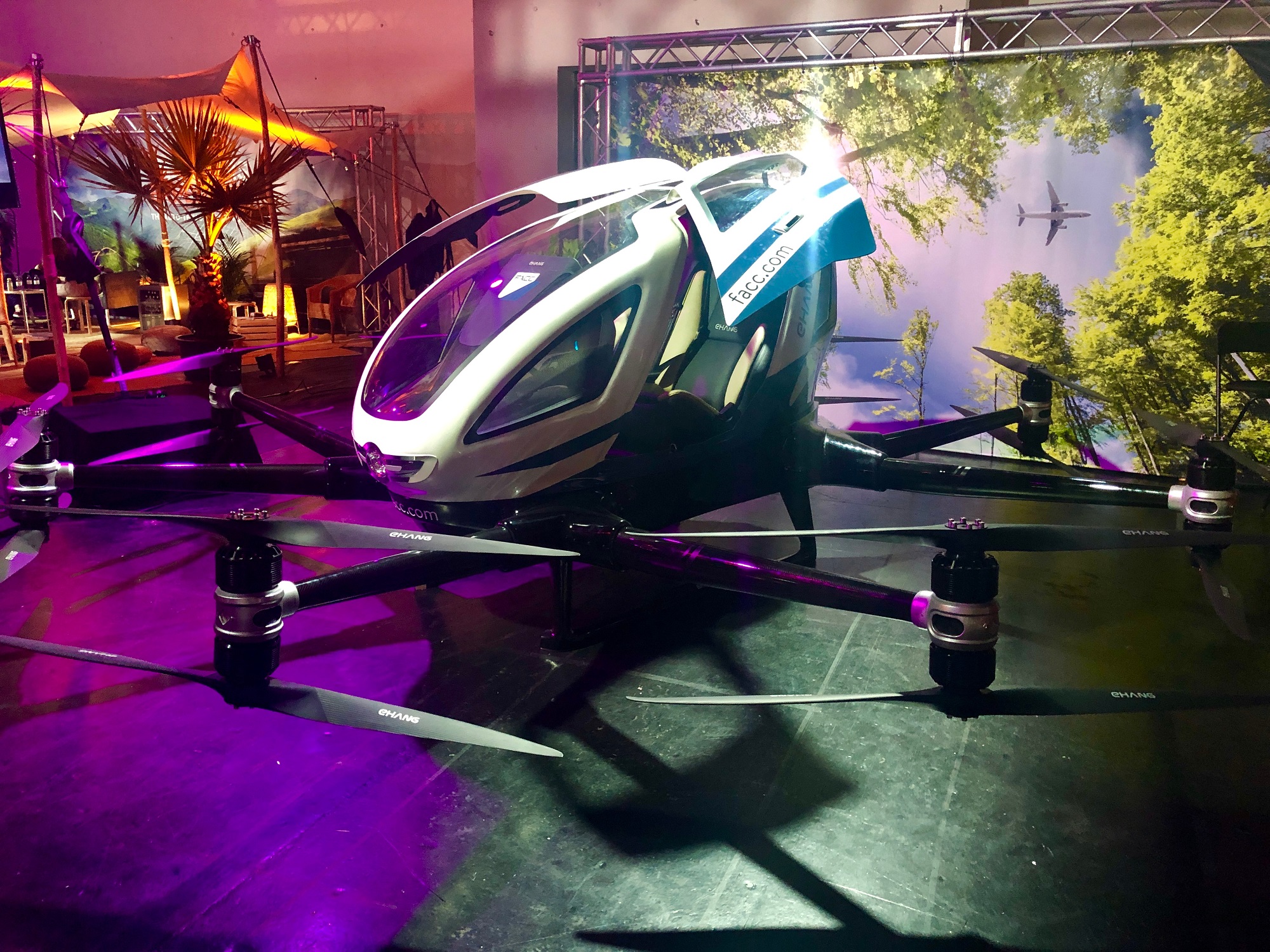 Friday saw the maiden Japanese flight of EHang's flagship autonomous passenger drone, another vote of confidence from a foreign government in a technology which the Chinese company claims will revolutionize aerial transportation.
The EHang 216's flight was approved by the Ministry of Land, Infrastructure, Transport and Tourism of Japan (MLIT), making it the first passenger-grade autonomous aerial vehicle to conduct trial flights in Japan's open airspace, according to the company statement Friday.
Guangzhou-based EHang said that the test flight — part an event at Kasaoka Air Station in Okayama prefecture — is in line with a 2018 industrial blueprint which aims to have aerial transportation of goods and people using self-flying vehicles up and running in Japan by 2023.
The MLIT is studying safety standards for flying cars to achieve this goal, added EHang, which said in April that the Civil Aviation Administration of China had set up a working group to examine the airworthiness of the EHang 216.
Read original article