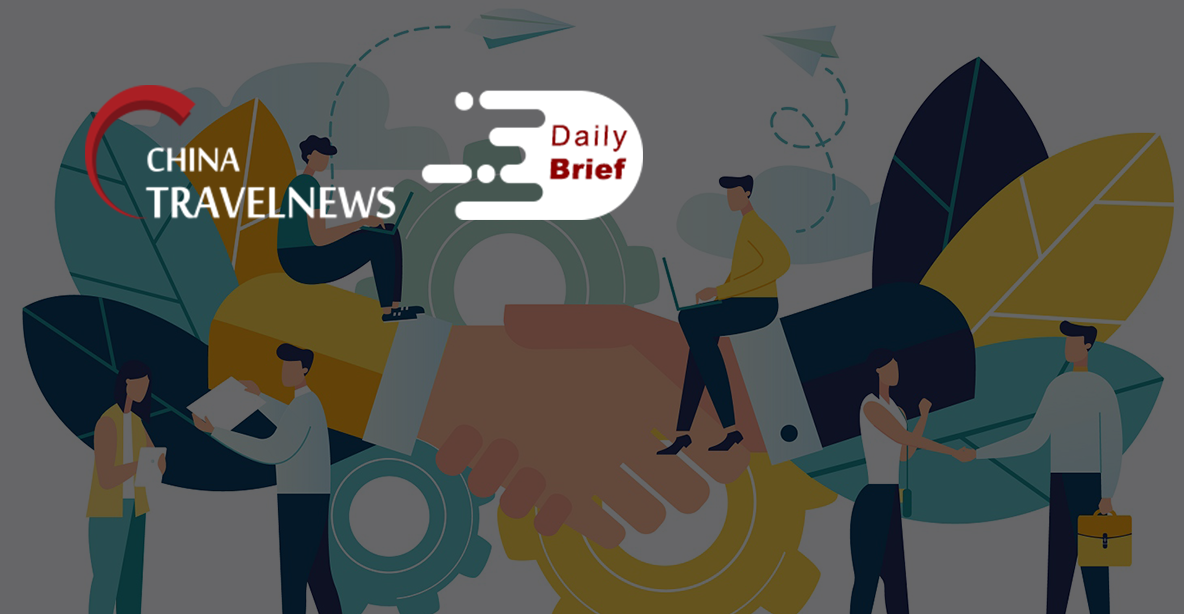 China reports human case of H10N3 bird flu, a possible first
>> A man in eastern China has contracted what might be the world's first human case of the H10N3 strain of bird flu, but the risk of large-scale spread is low, the government said Tuesday. The 41-year-old man in Jiangsu province, northwest of Shanghai, was hospitalized April 28 and is in stable condition, the National Health Commission said on its website. No human case of H10N3 has been reported elsewhere, the commission said.
China's vaccination surge could accelerate Asian recovery from Covid
>> China's vaccination campaign is roaring into action and now accounts for around half of the doses being distributed daily around the world. About 20 million vaccines were distributed on Thursday alone and over the past week, vaccinations have proceeded at a pace faster than the U.S., European Union or U.K. have registered at any point during their rollout. Over the medium term, faster Chinese vaccination could accelerate the return of sorely needed tourism to the battered economies of Southeast Asia.
More than 30% of inbound flights canceled amid Guangdong outbreak
>> Guangzhou, the city in South China's Guangdong Province that accounts for over 90% of the country's inbound arrivals during the epidemic, saw more than one-third of its flights cancelled on Monday due to COVID-19 cases in the city. The cancellations came after the city reported 18 local confirmed COVID-19 cases on Monday. Several airlines including Hainan Airlines, China Southern Airlines and China Eastern Airlines announced plans for free refunds for flights using Guangzhou, Shenzhen and Foshan involved in this round of epidemic risk areas.
China's high-speed railway covers over 80% of major scenic spots with huge market potential
>> As of end of 2020, China had 146,300 km of railways in operation, of which 26% were high-speed railways. As all big cities with a population of over 500,000 are within China's HSR grid, tourists can take high-speed trains to access more than 80% of the country's 5A scenic spots and 125 national 4A tourist attractions, indicating great opportunities for HSR-based travel.
China's Vice Foreign Minister meets Shanghai Disney president
>> A Chinese diplomat urged US companies to "confidently" tell the story of win-win cooperation between China and the US, as the world's two biggest economies are locked in a trade and technology war. China's Vice Foreign Minister Xie Feng held a meeting recently with Joe Schott, President of Shanghai Disney Resort. Xie said that "the relationship between China and the US is at a critical crossroads", adding that sound bilateral ties are also in the interest of all sectors in the two countries, including the business community.
Shanghai Disney Resort partners with Goodbaby Group in multi-year deal
>> Shanghai Disney Resort has teamed up with leading parenting product company Goodbaby Group. The two parties have entered into a multi-year resort alliance - introducing Goodbaby as the Official Stroller Sponsor of Shanghai Disney Resort. The brand-new strollers, custom-tailored for Shanghai Disneyland, are now available in the park, providing an even smoother and more enjoyable experience for families with little ones.
Tripadvisor, Trip.com Group announce strengthened partnership
>> Trip.com Group and Tripadvisor announced that they have agreed to expand their strategic partnership to include Tripadvisor Plus. Initially, Trip.com will provide access to preferential pricing on at least 10,000 properties to benefit the Tripadvisor Plus offering, Tripadvisor's new, direct-to-consumer subscription service. This collaboration will be launched later this year.
Concurrently, Trip.com has been granted approval under the Governance Agreement to sell a portion of its holdings in Tripadvisor, which at April 16, 2021 consisted of around 6.95 million shares, to meet its corporate needs. Sales by Trip.com are expected to occur in multiple tranches throughout 2021. Trip.com has relinquished its contractual right under the Governance Agreement to nominate a director to the Tripadvisor board of directors, which position has been held by Trip.com Group CEO, Jane Sun. As an indication of the commitment to the ongoing relationship between the companies, Ms. Sun will continue to serve on the Tripadvisor board, subject to the typical shareholder voting process.
As of May 26, 2021, Trip.com still holds a 4.5% stake in Tripadvisor, according to an earlier filing.
HNA Tech investors cheer as $7 billon sale of Ingram Micro advances
>> HNA Technology's share price went limit-up Monday, following reaffirmation of the sale of its U.S.-based technology-products distributor, Ingram Micro. The deal's price tag is now USD 7.4 billion, as Ingram Micro's valuation has climbed since December. HNA Tech spent USD 5.98 billion to buy 100% of Ingram Micro in December 2016.
Air China plans to set up a South China Marketing Center
>> Chinese flag carrier Air China said that its board of directors has approved a plan to establish a South China Marketing Center, according to the company's regulatory filing (in Chinese) to the Hong Kong Stock Exchange.
Chinese Foreign Ministry launches app to provide overseas consular services
>> China's Ministry of Foreign Affairs launched an app to provide overseas consular services for Chinese people abroad. Chinese embassies and consulates in at least 23 countries have issued updates about launching the app.