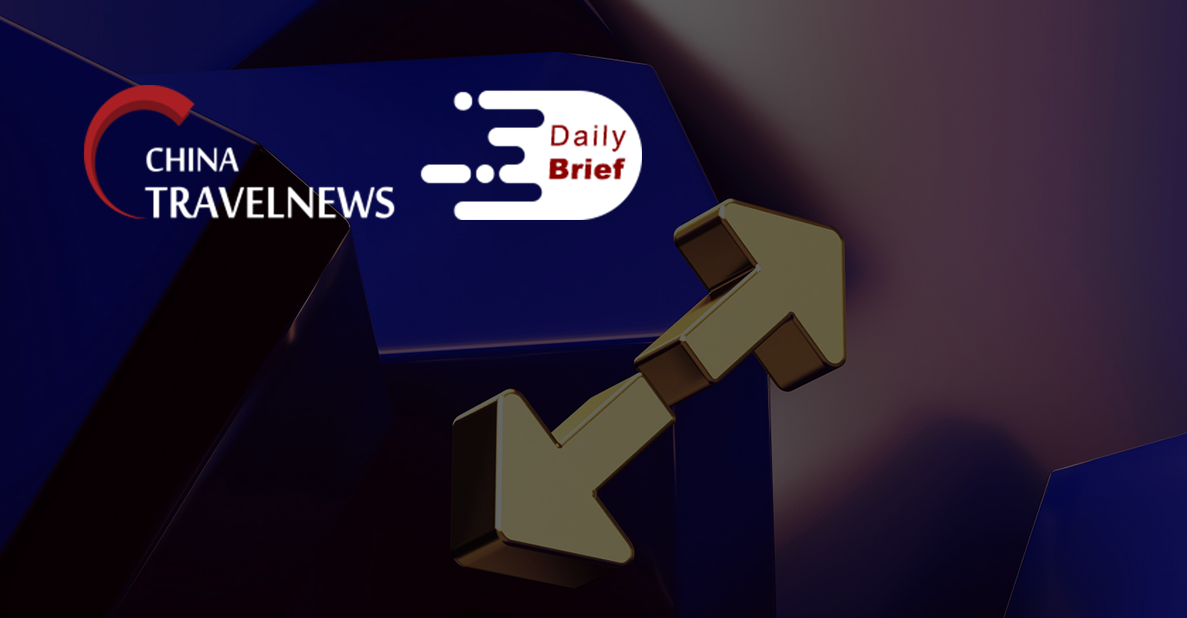 DidaTravel looks beyond Asia, eyes UAE and UK
>> Hotel wholesaler DidaTravel is moving ahead with its plan to expand in UAE and UK after raising funds from Alibaba, according to CEO Rikin Wu during an interview with ChinaTravelNews. The company is currently operating in 17 locations in China and internationally, with its head office in Shenzhen. Mr. Wu said DidaTravel welcomed several new product managers to its hotel sourcing team based in Malaysia, Thailand, Indonesia and China. In the near future, the company will also reinforce its contracting arms in Japan, South Korea, UAE and UK.
Lufthansa operates an odd China triangle flight
>> Through the end of October 2021, Lufthansa is operating an unusual triangle flight to China: the German flag carrier flies from Frankfurt to Shenyang on Tuesdays, and then flies from Shenyang to Beijing on Thursdays, and then flies from Beijing to Frankfurt on Saturdays. Passengers can book the Frankfurt to Shenyang flight and the Beijing to Frankfurt flight, but the flight between Shenyang and Beijing isn't bookable, but rather the airline flies that leg empty. The reason for that comes down to China's complicated aviation policies.
California suffers without Chinese tourism
>> California is on the rebound after coping with the coronavirus for more than a year. The state is expected to fully reopen by mid-June, which is good news for the tourism industry. Places like Monterey, California took a beating during the pandemic. The iconic bay on the U.S. West Coast had been attracting a growing number of Chinese visitors over the last decade, but that trend came to an abrupt end when things shut down.
Shanghai AJ Group partners with Juneyao for aviation investment
>> Investment holding company Shanghai AJ Group is partnering with Juneyao Air to potentially make an investment in an aviation company. Shanghai AJ, a related party of Juneyao Air, will jointly invest in Shanghai Jidaohang Aviation Technology Partnership. The partnership has an investment cap of RMB 30 billion (USD 4.67 billion) and Shanghai AJ intends to invest as much as RMB 4 billion, acting as a limited partner.
China Southern Airlines to operate 25 international services in June
>> China Southern Airlines announced on May 24 that it plans to operate 25 international services in June including routes connecting Guangzhou to Amsterdam, Paris, Los Angeles, Vancouver, Melbourne, Manila, Tokyo and more.
China to improve international competitiveness, influence of tourism services
>> China plans to improve the international competitiveness and influence of its tourism services, according to a recent guideline from the Ministry of Culture and Tourism. The guideline highlights a total of 29 tasks in six aspects, including incubating and developing tourism services brands, drafting tourism-related standards, nurturing talent in the tourism sector, as well as strengthening the protection of rights and interests of tourists.
Travel restrictions boost Chinese malls
>> Chinese malls enjoyed a resurgence during the COVID pandemic, with shoppers kept in the country by travel restrictions forced to spend their money at home. According to The Wall Street Journal, Chinese consumers spent about USD 77 billion on luxury goods while traveling abroad in 2019. In 2020, "that spending pattern flipped," with shoppers in China spending three times as much on luxury goods at home than what they spend overseas.
Palau-Taiwan travel bubble to reopen 'as soon as practical'
>> A spike in COVID-19 cases in Taiwan has burst its travel bubble with Palau, but the small Pacific island nation's president said Saturday (May 22) he was ready to reopen the link as soon as practical. The Palau-Taiwan bubble was hailed as a "ray of light" when it opened on Apr 1 but was closed on Wednesday until at least the middle of June as Taiwan battles a coronavirus outbreak.
Hong Kong could soon throw away millions of unused vaccine doses
>> Hong Kong may soon have to throw away millions of coronavirus vaccine doses because they are approaching their expiry date and not enough people have signed up for the jabs, an official has warned. Hong Kong is one of the few places in the world fortunate enough to have secured more than enough doses to inoculate its entire population of 7.5 million people. But swirling distrust of the government as it stamps out dissent – combined with online misinformation and a lack of urgency in the comparatively virus-free city – has led to entrenched vaccine hesitancy and a dismal inoculation drive.