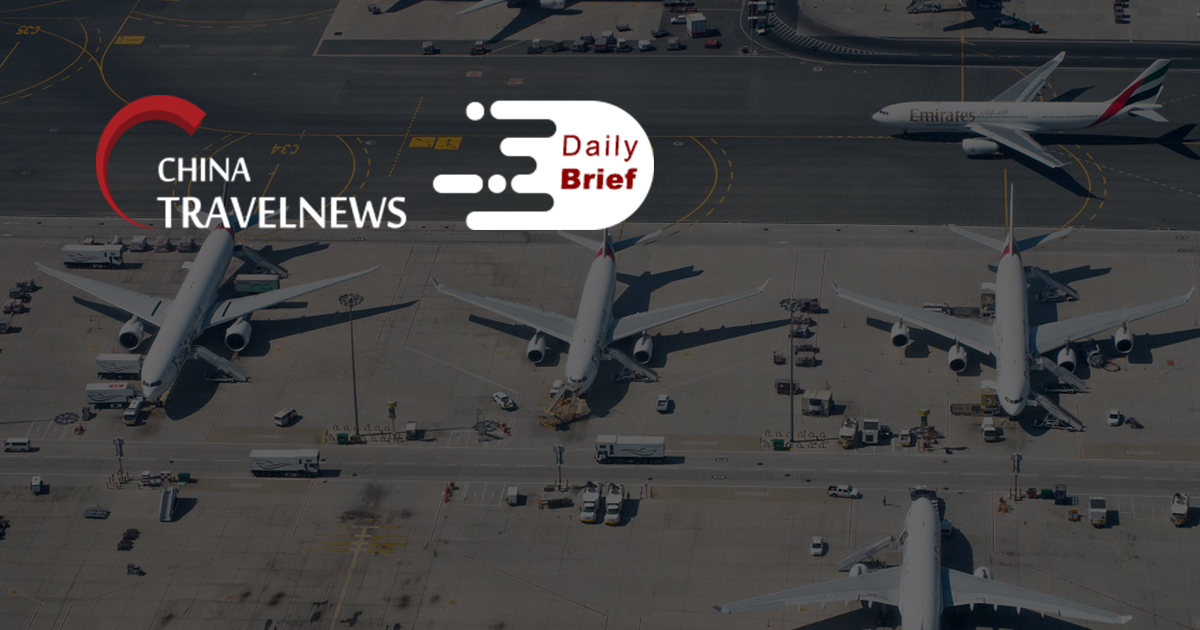 Activities under China-Australia Strategic Economic Dialogue suspended
>> China said on Thursday that it has decided to indefinitely suspend all activities under the framework of the China-Australia Strategic Economic Dialogue jointly held by the Chinese National Development and Reform Commission (NDRC) and relevant Australian ministries.
'Red tourism' in China ahead of Communist Party centenary appears rampant
>> Many mainland Chinese tourists' Labour Day holiday itineraries were led by visits to sites central to the founding of the Communist Party, ahead of its upcoming centenary on July 1. In the absence of overseas adventures, patriotic pilgrimages were made to places that played a pivotal role in the history of China's dominant political party. Places such as the Jinggang Mountains, in Jiangxi province, a former Red Army base known as the "cradle of the Chinese revolution", and Shaoshan, Mao Zedong's hometown, in Hunan province.
OTA data reveals latest travel trends as domestic bookings rise 30% from 2019
>> Trip.com Group has released its 2021 May Day results and travel trends, which reveal a strong recovery in China's domestic travel market during the May Day Holiday (May 1-5). Total number of bookings for the May Day Holiday shows an increase of 30+% in comparison with the same period in 2019, and represents a YOY increase by approximately 270%.
Cathay Pacific resumes UK flights for Hong Kong residents return home
>> Responding to the Hong Kong Government's relaxation on flight restrictions originating from the UK, Cathay Pacific will be resuming scheduled passenger services from London Heathrow to Hong Kong from May 8 to repatriate HK residents.
China Eastern Airlines sees a huge travel demand
>> As coronavirus cases in China remain low, China Eastern Airlines is seeing a huge domestic travel demand surge during the Labor Day Holidays. Flight movements on May 1 exceed pre-pandemic levels. According to the Civil Aviation Administration of China, the airline's flight movement is expected to reach 2,700 daily, as compared to May 1 2019, when there were 2,650 flight movements. Labor Day Holidays started on May 1 and last for five days in China.
Over 2,600 flights canceled across China due to bad weather amid travel peak
>> Due to thunderstorms in central, southeast and southwest China, more than 2,600 flights were canceled across China on Monday, the third day of the country's five-day Labor Day holiday, causing serious disruptions for air travelers at several major airports.
Air China extends strategic alliance partnership with Air New Zealand to rebuild tourism
>> Air China and Air New Zealand announced that they are extending their strategic alliance partnership by a further five years until March 2026, with both carriers committed to working together as the industry recovers from the pandemic.
HNA Group assets attract interest from Fosun, Air China
>> Fosun Group and an arm of JD.com are among suitors considering investing in domestic operations of HNA Group as the indebted Chinese conglomerate is reorganized. Juneyao Airlines and Air China have also been studying HNA's assets. Some bidders could team up for an investment, and the structure of any potential transaction hasn't been finalized.
Hilton announces multiple luxury signings in China
>> Hilton and Shimao Group announced the signing of a landmark agreement to launch four luxury hotels in China: Waldorf Astoria Shenzhen, Conrad Shanghai, Conrad Wuhan and Conrad Zhuhai. When they open, the hotels will mark the entry of Hilton's iconic luxury brands, Waldorf Astoria and Conrad, in the four cities, while Conrad Shanghai takes the spotlight as the largest Conrad hotel in Asia to open, with more than 700 rooms.
Huazhu expands into luxury, eyes Japan and Thailand for expansion
>> Chinese hospitality giant Huazhu Group will be stepping up its expansion into the high end hotel segment through its joint venture signed in March this year with Sunac China Holdings. In an online conversation with ChinaTravelNews' chief commercial officer Mr. Joseph Wang, Huazhu's executive vice president & CEO of Global High-end Hotels Business Unit Mr. Nong Xia mentioned that the hotel chain is focusing on the Asian market specifically Thailand and Japan.