Shanghai-headquartered hotel chain Huazhu Group said in its first-quarter preliminary results that RevPAR in January and February 2021 recovered to 74% and 56% of 2019 respectively.
RevPAR in March this year recovered to 95% of 2019, mainly driven by the strong recovery of business demand.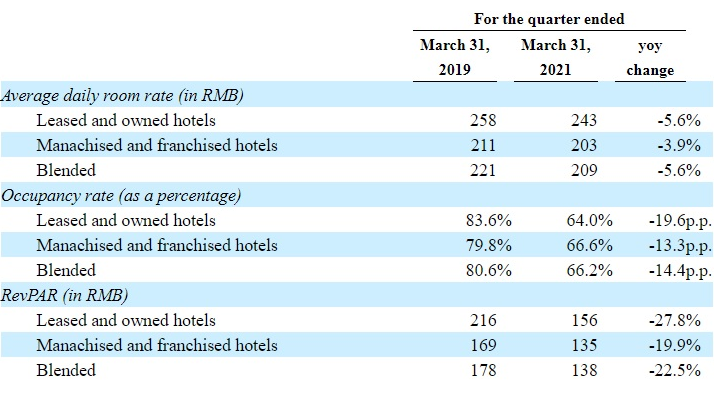 The recovery trend continued heading into April, Huazhu mentioned. RevPAR during the Tomb Sweeping holiday recovered to 96% of same period of 2019, which demonstrated the strong recovery of leisure demand.
But the situation of its overseas subsidiaries was not that good.
Steigenberger Hotels AG and its subsidiaries (Deutsche Hospitality) suffered from the several resurgences of COVID-19 pandemic in European countries. The lock down period there has been extended several times, and most likely to further extend to the end of May, 2021.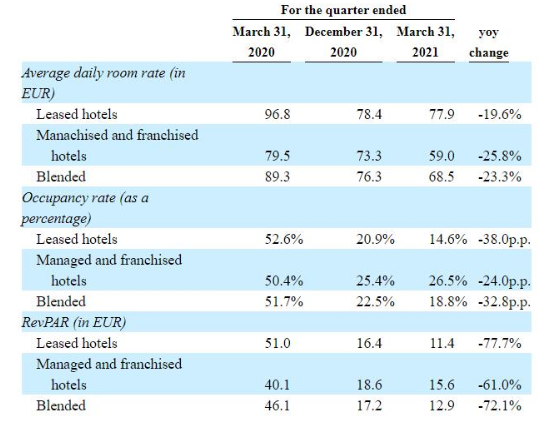 European countries began their vaccination process in December 2020. However, due to the uncertainty of the completion of the vaccination process, and consequently the timing of business recovery, the company is taking further cost reduction and cash flow measures, such as negotiating with landlords to reduce our rental costs, reducing or eliminating discretionary corporate spending and capital expenditures, etc.