ChinaTravelNews, Ritesh Gupta – Hotel companies and online travel intermediaries are going deeper into social commerce or counting on video streaming platforms, as they re-evaluate the booking funnel in their endeavour to stimulate and capture demand.
The pandemic resulted in a sombre and subdued mood, a phase that one intends to break away from. And certain hotels are trying to pitch themselves as an ally to overcome the same.
The objective is to nurture joyful moments, and the best way to do the same is via content or non-traditional channels, rather than being transactional in nature.
In addition to content consumption, developments such as existing ecosystem like Tencent brining in a change in its WeChat payment portals' layout or Douyin strengthening payment options, can't be ignored by travel brands. Also, as it emerged last month, Douyin is testing a new feature, group buying with discounts, focused on bookings for catering and accommodation, and is currently available in Beijing, Shanghai, Chengdu, Hangzhou and a few other cities.
Hotel brands are looking at the efficacy of Douyin and other video platforms for brand campaigns.
For their part, OTAs have gone ahead and capitalized on content, be it for their own ecosystem or via these video platforms, to take care of travellers' concerns.
In addition to content, travel brands continue to broaden their traffic sources. And they are also trying to bring them on their own accounts on 3rd party ecosystems. For instance, traffic from Tencent Video, Tencent Music and QQ Weather.
Content for emotional bonding
"Hotels, especially luxury hotels in China are transforming from a functional need to an enjoyable stop in customer's journey," said Victor Gao, VP, China Digital & Global Innovation, IHG. "And the pandemic is accelerating this trend."
Gao added that's why content is getting increasingly important in the online world, "as we need to demonstrate the holistic experience rather than simply the facilities like before".
"Meanwhile content, especially UGC (user generated content) and PUGC (professional user generated content) sharing personal views and feelings would help add one more layer of emotional bonding to the properties," said Gao.
Evolving distribution mix
In terms of hotel distribution mix, the likes of Douyin and Xiaohongshu are being considered for both brand campaigns as well as bookings.
New Century Hotels and Resorts' Michael Zhu said that the role of content needs to be evaluated, to make it more useful and build affiliation with consumers. He also added that the opportunity in lower-tier cities, considering factors such as lower cost of living and rise in per capita disposable income of those living in lower-tier cities shouldn't be ignored.
Shanghai-based Dr. Huilian Duan, Maritim Hotels' Vice President Sales and Marketing APAC confirmed that the group has started working with Douyin at the brand level.
Gao, too, acknowledged the same. "IHG is one of the first international hotel groups leveraging Douyin and Xiaohongshu to communicate brand campaign and promote iconic properties."
With the support from a dedicated team in IHG corporate office, around 100 IHG hotels have set up and been running their official accounts on multiple social media platforms including Douyin and Xiaohongshu so far.
"We are also working closely with Douyin and Xiaohongshu to further explore the possibilities in social-commerce business, such as driving social content to direct digital channel revenue with the smoothest online experience," said Gao.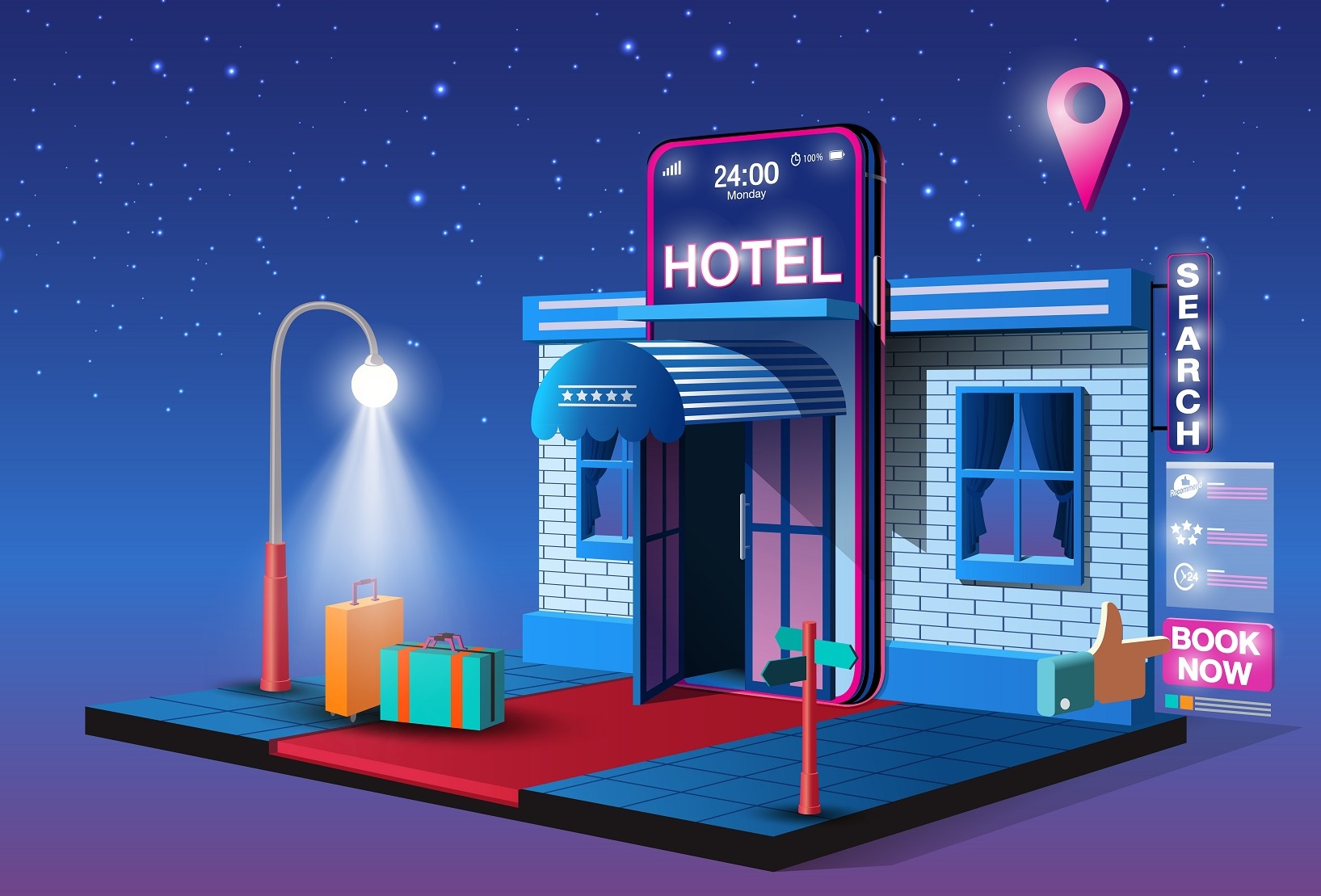 From an OTA's perspective, Tongcheng eLong mentioned that hotels are relying on OTAs for traffic and in turn OTAs are already capitalizing on video platforms to garner bookings. "Hotels, especially individual hotels, will have more reliance on OTA platforms to revive their business after the pandemic. Meanwhile OTAs are also exploring new traffic channels to market their products and services. Short-video platforms are one of them. Major short-video platforms have emerged as a quite effective channel to sell accommodation products," said Chaogong Cheng, TongCheng Research Institute Chief Researcher. The OTA is associated with Kuaishou, Douyin and Xiaohongshu.
As expected, travellers are looking at more information, for instance, the actual experience of checking in or health-related measures, to make a hotel or flight booking.
Kamesh Shukla, Executive Vice President - Asia Pacific, Middle East and Africa, RateGain said, "Travellers view long and detailed travel posts, including trip notes, photos, and reviews, which are more reliable sources of information. Some content-focused social-media platforms, like WeChat, Xiaohongshu and Zhihu, have high-quality posts from KOLs (key opinion leaders) and KOCs (key opinion consumers are everyday users who do not have a large fan base but are valued for their authenticity, too) help travellers decide specific activities." He added that such platforms have more updated information and local suggestions which travel agencies cannot always compete with. "Travellers can get first-hand information through social media."
Cheng said, "We provide products and services while they (short video platforms) make travel-related content to attract users. At this stage they are more suitable for product marketing and branding as the buying decision-making process for travel products is more complicated than that for e-commerce products." Cheng also added, "With the rise of private traffic (social customer relationship management or SCRM, results in non-public user traffic from some closed social channels), the integration of content and commerce is becoming a new trend, to sustain the interest of active users and also stepping up the average order value. Also, travel platforms, including OTAs, are making efforts to build their travel-related content ecosystem so as to explore new business opportunities while increasing travel spending."
Shukla observed, "The new variables around content are driving more conversions online, apart from the vaccination drive-led travel bubbles, whether booking through mobile app of the popular online channels or hotels websites. Top considerations - health requirements such as mask enforcement, as well as proper COVID-19 hygiene protocols followed by flexible policies around refunds and cancellations - have a significant role in boosting traveller's confidence."
Dealing with cost and other issues
The biggest challenge facing hotels in China is that traffic is becoming more expensive, mentioned Cheng.
"Meanwhile small and medium-sized hotels are unable to avail the new generation of information technology. To help hotels better cope with these challenges, Tongcheng -Elong, on one hand, provides hotels with effective marketing tools at competitive price to attract traffic, on the other hand, offers digital solutions to help individual hotels and small hotel chains to enhance their operating efficiency," said Cheng.
Maritim Hotels' Dr. Duan mentioned that hotel companies have to gear up for decentralization and socialization of channels. "Any average channel manager has to be well versed with many channels, each with a different set of rules and habits," she said. Dr Duan also referred to the significance of a tool that would allow to consolidate all different channels, not just for bookings, but for all other aspects as well.
"COVID-19 has exacerbated the acquisition problem creating new challenges wherein hotels are unable to predict acquisition patterns or monetize sudden demand surges (new source market basis vaccinations or travel bubbles) with systems using historical data leading to inability in responding faster to the new market changes," said Shukla.
Shukla recommended that the fragmented acquisition journey in travel is limiting its revenue potential, hence the need to combine AI+ inter-operability to solve these dynamic challenges for travel remains imperative for hotels. Explaining the same further, he said it is time hotels considered a well-integrated tech stack. This includes inter-operability and integration of hotel systems in order to complete the customer acquisition loop along the below stages of the traveller's journey:
• Stage 1 : Social media marketing : creating awareness and engaging potential travellers.

• Stage 2 : Real time and holistic data (to help delivering the right price and the right value for every traveller)

• Stage 3 : Online distribution (driving conversion and ensuring availability across all relevant online channels basis the data).

• Stage 4 : Online reputation management and customer response monitoring (ensuring customer delight with the right experience to drive repeat purchase).
Impact on competition
Cheng shared that the pandemic is enabling major players to gain market share. "The competitive landscape for major players is expected to be quite stable in 2021 as all the players are more focused on their advantageous areas. We will put more efforts and resources to build ourselves as the leading travel brand in lower-tier cities," said Cheng.
According to FastData research, March 2021, basis 12 months in 2020, the Chinese online travel industry is being led by Trip.com Group's domestic brand Ctrip, which claimed 40.7% market share, followed by like Meituan (18.9%), Qunar (17.5%) and Tongcheng-Elong (10%).
Some of the highlights:
• Ctrip and Qunar were most favoured by Gen Z users who spent more than RMB 10,000 (USD 1,542) per capita per year.

• Ctrip users tend to have higher education level (some 58.9% of the active users in December have an undergraduate degree or above) and higher income than the industry average, while Meituan was more popular among users at lower income and education level (72.7% of these users don't have an undergraduate degree).

• Qunar was the top choice for college students, while females aged between 30 and 40 years old formed the largest user group for Fliggy.

• The data showed that 51.2% of users would opt for destinations within three hours' travel and 16.7% are willing to travel farther.

• The report projects that the number of small and private group tours is likely to double in the first half of this year compared with H1 2020.
"Short-haul trips will continue to be a primary choice for most Chinese traveller in 2021, while immersive adventure tours, theme tours and family trips are gaining popularity too since the Chinese New Year earlier this year. Close to 27.7% of Chinese travellers are projected to take family trips in the first half of 2021, up by nearly 30% from last year," shared Shukla, who added that coronavirus-driven cancellations also prompted OTAs to reassess their refund policies.