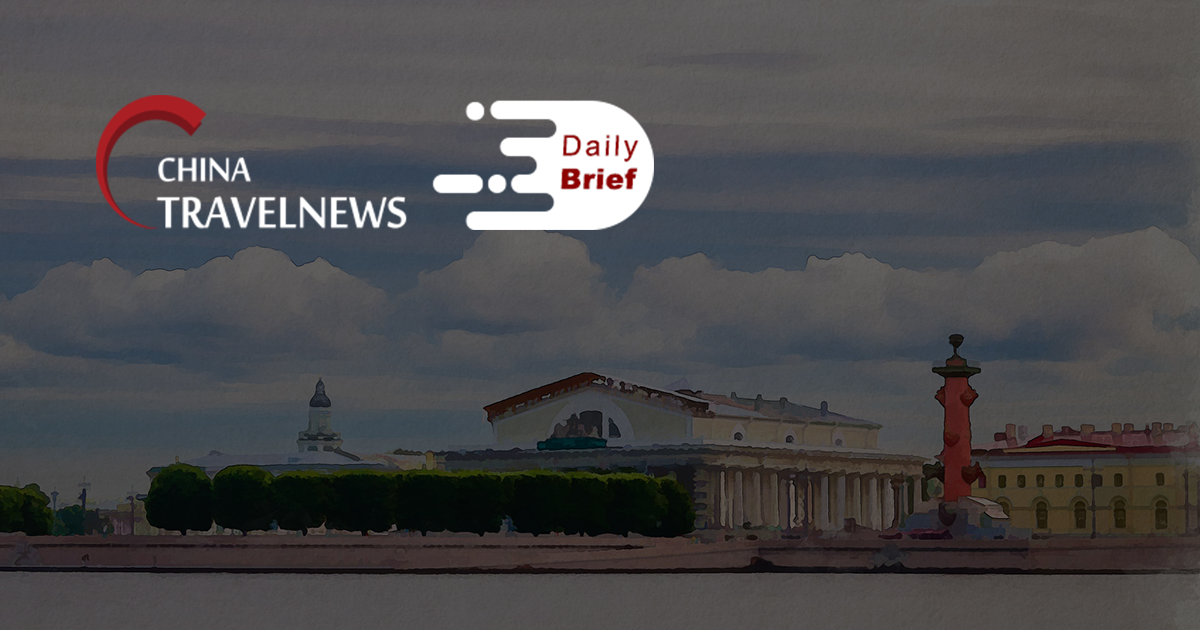 Japan raises concerns over China blacklist on overseas casino tourism destinations
>> The Japanese government has refrained from commenting following a question from House of Representatives member Kenji Eda regarding concerns that Japan's first integrated resort developments could see the nation added to a blacklist being compiled by Chinese authorities on foreign casino destinations. The question addresses concern for Japan's IR resort suitors given that Chinese tourists inevitably play a vital role in the success of most casinos around the region.
WeChat tourist attraction scam back in business
>> Tourist operators reeling from the pandemic in Australia have copped a second hit: the re-emergence of a social media scam which targets Chinese social platform WeChat with fraudulent offers of discounts to some of Victoria's most popular attractions. It usually takes days or weeks for the real card owner to discover they have been charged for something they didn't buy and contact the bank. In this case, the bank cancels the transaction and the tourist operator is left out of pocket.
Trip.com Group could float on Hong Kong bourse in April, raising $1-2 billion
>> China's biggest online travel agency Trip.com Group plans to get listed on the Hong Kong Stock Exchange this April eyeing to raise USD 1-2 billion, according to a Sina Tech report (in Chinese). Sina Tech said that the OTA giant submitted its second-listing application to the Hong Kong bourse before the Lunar Chinese New Year which started on February 12, 2021.
Cathay Pacific takes extreme measures to avoid quarantine requirement for flight crew
>> Cathay Pacific is taking extreme measures to cope with new rules that will require flight crew to quarantine in Hong Kong from Saturday, introducing a rotation policy that puts staff out of action for almost one month at a time after they've completed 21-day shifts. Cathay has said the requirement for crew to quarantine could add as much as $HK400 million ($A65.4 million) to its monthly cash burn.
SAP Concur appoints general manager for Asia Pacific Japan, Greater China
>> SAP Concur, a leading brand for integrated travel, expense, and invoice management solutions, has appointed finance and travel industry veteran Laura Houldsworth as Senior Vice President & General Manager for Asia Pacific Japan (APJ) and Greater China to lead its next phase of growth in the region. Houldsworth succeeds Andy Watson, who is leaving his position to take up a new role within SAP.
Digital tour guide operator projects 40%-50% drop in revenue
>> Digital tour guide operator Lvji said the company is expected to record a 40% to 50% decrease in the revenue for the year 2020 as compared to RMB 541.8 million for the year 2019, and a net loss of RMB 95 million for 2020 as compared to the profit of RMB 160.8 million for 2019. Lvji said the loss was mainly due to a significant impact on the demand of tourism caused by the impacts of COVID-19 and a significant decrease in revenue from overseas online tour guide.
Tibetan New Year draws more tourists to northwest China
>> This year's Tibetan New Year Losar coincided with the Chinese Spring Festival that fell on February 12. In Gannan Autonomous Prefecture, northwest China's Gansu Province, local Tibetans celebrate the festival with religious rituals, horse races, family gatherings and feasts. Official data showed more than 40,000 visits were made by tourists to Gannan during the seven-day Spring Festival holiday, bringing in around 21.06 million yuan (about 3.26 million US dollars) in revenue to the prefecture.
China to see increased domestic tourism in 2021
>> A total of 4.1 billion domestic tourist trips will be made in China in 2021, up 42% from 2020, according to a report released by the China Tourism Academy on Monday. China will gain RMB 3.3 trillion (about USD 511 billion) in revenue from domestic tourism in 2021, an increase of 48% year on year, according to the report.
Guangdong plans ultra-high-speed maglev lines linking its mega cities with Shanghai, Beijing
>> South China's Guangdong Province plans to construct two ultra-high-speed maglev lines linking provincial capital city of Guangzhou and another booming city Shenzhen with Shanghai and Beijing, cutting current travel time via high-speed railway by half. If the plan is realized, it's estimated that the travel time between Shenzhen, Guangdong and Shanghai will be shortened by half to merely 2.5 hours, while that between Shenzhen and Beijing will be 3.6 hours.
Robust travel retail growth expected in China, suggests m1nd-set research
>> Swiss research agency m1nd-set believes there is "every reason to be confident" about travel 2021 travel retail growth prospects in China. This is despite renewed travel restrictions imposed during the lunar new year period. According to m1nd-set, the China-focused study on traffic and shopper insights, demonstrates that 2021 will mark the beginning of a robust return to growth for the travel retail sector in China. This is in light of consumer confidence, shopper behavioural changes and the Chinese consumer's 'relentless desire' to travel.