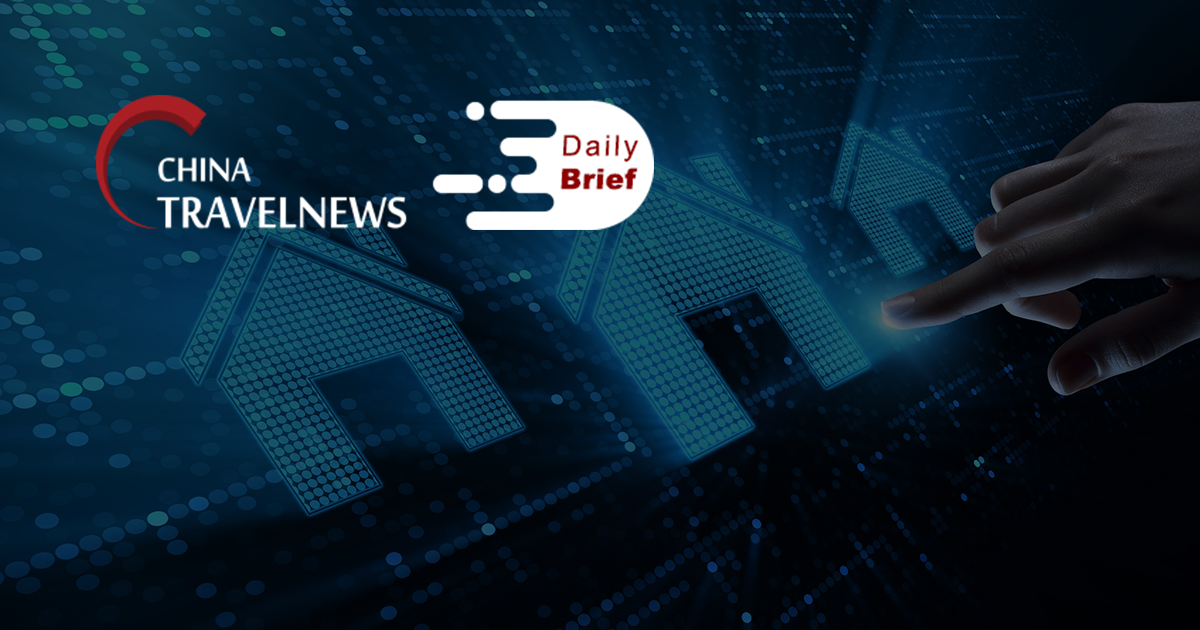 Infor launches AWS-based cloud PMS for Chinese hotels
>> Infor announced the launch of Infor Hospitality Management Solution (HMS) in China together with AWS China (Ningxia) Region. The launch is aimed at helping more customers in China's hospitality management industry rapidly implement seamless solutions that streamline operations, with the overall goal to provide enhanced guest services and experiences. Hospitality brands including Mandarin Oriental Group, Swire Hotels and Artyzen Hospitality Group have worked with Infor HMS in the Asia Pacific region.
Trip.com Group reports first profit post-pandemic in Q3
>> Trip.com Group said the company's China domestic business continues to show strong recovery momentum. China domestic air ticketing business achieved positive year-over-year growth for the third quarter of 2020. Trip.com Group reported net revenue of RMB 5.5 billion (USD 805 million), representing a 48% decrease from the same period in 2019. Net income attributable to Trip.com Group's shareholders for the third quarter of 2020 was RMB1.6 billion (USD 234 million). The company expects net revenue to decrease by 37% to 42% year-over-year for the fourth quarter of 2020.
Singapore, Hong Kong push back travel bubble beyond 2020
>> Singapore and Hong Kong have delayed the start of their bilateral "travel bubble" again — deferring the plan beyond 2020, authorities from both cities said. The latest postponement followed an earlier decision to push back the launch of the air travel bubble by two weeks, after Hong Kong reported a resurgence in new Covid-19 cases. Inaugural flights under the arrangement — which initially allowed travelers to skip quarantine — were supposed to start on Nov 22.
Thai-Chinese Chamber of Commerce to propose Guangzhou-Phuket tourism route
>> The Thai-Chinese Chamber of Commerce plans to submit a letter proposing a tourism route from Guangzhou to Phuket under a travel bubble scheme. The chamber believes that would help the island province recover from the recession brought on by the pandemic and lack of foreign travel.
Thailand moots Convention Alliance with China, Japan, Korea
>> Thailand Convention and Exhibition Bureau and Thailand Incentive and Convention Association are raising the idea of an Asia Convention Alliance to revive international conventions in Asia. The proposed founding members of the alliance are Mainland China, Japan, Korea, Thailand and Taiwan.
United Airlines, American halt non-stop flights to Shanghai
>> American Airlines and United Airlines halted non-stop flights to Shanghai from the United States and included Seoul on the route. The plan to pause operations comes following reports of lengthy waits facing airline crew members upon arrival, limited local accommodations and restrictions on their movement in China.
Meanwhile, Delta Air Lines announced on its WeChat subscription account that the carrier has resumed non-stop flights connecting Shanghai to Seattle and Detroit.
Etihad to launch direct Beijing service
>> Etihad Airways will resume another direct flight from China to Abu Dhabi on December 7 with a daily flight to Beijing. The weekly service will be operated by a two-class (economy and business) B787 Dreamliner.
Chinese airlines' domestic traffic surges in Oct
>> Despite the ongoing pandemic, Chinese airlines are seeing a slight recovery in domestic passenger demand. This represents an upward trend when compared to a year ago due to the constrained demand for inbound travel during weekends and holidays. For the second month in a row, China Southern Airlines saw an increase in domestic passengers. By October, it recorded 11.79 million people. Air China is also experiencing a similar capacity growth with an increase of 4%. In contrast, China Eastern Airlines did report a decline of 3% in October.
Dynamic fares arrive on Beijing-Shanghai high-speed rail
>> China's busiest railway line between the capital city and Shanghai will see a change from fixed fares to demand-based pricing starting December 23. In a first for the country, travelers on the Beijing-Shanghai high-speed rail will see fares vary based on journey duration and class of travel. The Beijing-Shanghai high-speed rail handled 215 million passengers last year, accounting for 6% of the country's total.
Mirae Asset wins lawsuit against China's Anbang on scrapped $5.8B hotel deal
>> South Korean investment bank Mirae Asset Daewoo won a U.S. court case against Anbang Insurance Group, after Mirae Asset affiliates scrapped a $5.8 billion deal to buy 15 U.S. hotels from Anbang.
China rolls out plan of promoting "Internet plus tourism"
>> Chinese authorities issued a guideline on facilitating "Internet plus tourism," showing the way for tourist destinations to become intelligent. The guideline noted that by 2025, tourist attractions rated 4A or above are to be upgraded and become more intelligent in providing services.