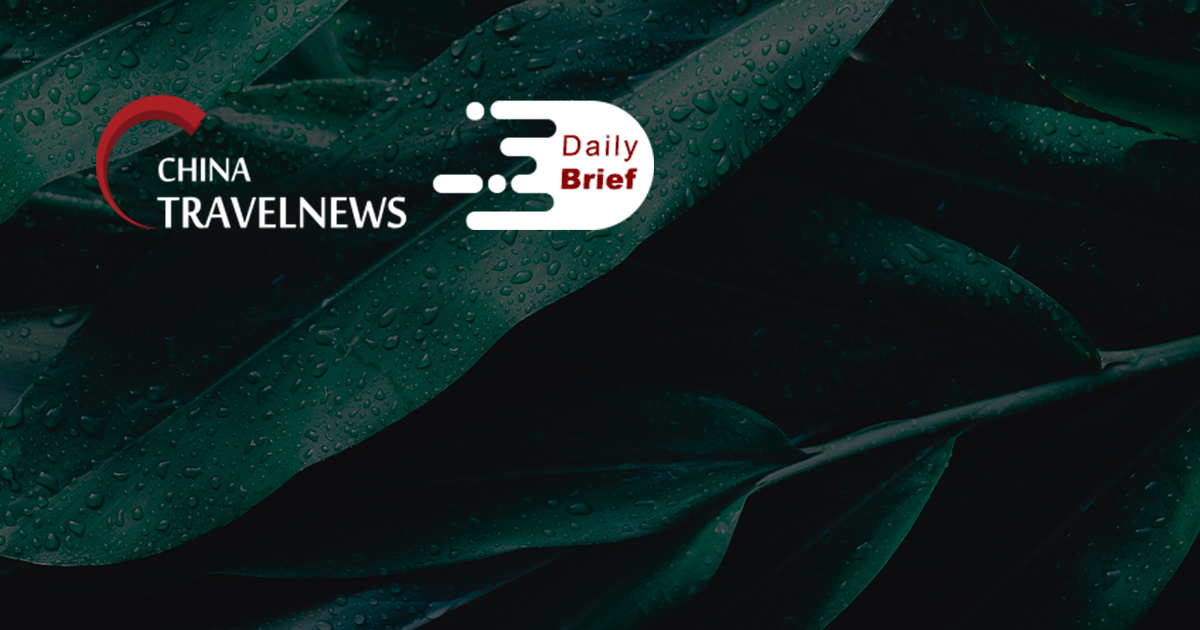 Shanghai airport momentarily descends into chaos after workers test positive
>> Shanghai's biggest international airport momentarily descended into chaos Sunday night, after authorities ordered a mass testing drive in response to a small outbreak of Covid-19 linked to several cargo handlers. Since the beginning of November, seven cargo workers and their close contacts at the Shanghai Pudong International Airport have been diagnosed as confirmed coronavirus cases, including two reported on Sunday.
China president proposes global QR code system to boost travel
>> Chinese President Xi Jinping proposed using a digital health code system as a "fast track" for orderly travel between countries while calling for stronger international coordination to reestablish cross-border movement amid the coronavirus pandemic. China has been using the method to keep track of the health status of citizens and their travel records since February. It was not immediately clear whether other countries would take part in the system.
Airbnb's Chinese data policies reportedly cost it an executive
>> Airbnb's chief trust officer Sean Joyce left the company after just six months in 2019 because the former FBI deputy director took issue with the company's data sharing practices in China, according to a report in The Wall Street Journal. Joyce, who Airbnb hired in May 2019 to protect the platform's users, was concerned with Airbnb's willingness to share data. Joyce also objected to the scope of the data shared, such as messages sent between guests and hosts.
Lifestyle travel brand Betterwood gets new investment
>> Betterwood Lifestyle Lab, a hotel and travel company founded by Alex Zheng, who also founded major Chinese economy hotel brand 7 Days Inn, has recently closed a funding round for undisclosed terms. Betterwood's core business arms, Betterwood Hotel and Betterwood Entertainment, serve to strengthen its core competitiveness and accelerate the development of its platform. Mr. Zheng is scheduled to participate at the upcoming 2020 TravelDaily Conference.
Datalex hikes earnings forecast on back of Chinese airline deals
>> Datalex, a travel retail software provider to airlines, raised its full-year earnings forecast on the back of new contracts with a number of Chinese customers, cost cutting and the freeing up of some provisions for client bad debts. The company which saw business hit by the Covid-19 crisis earlier this year said it now expects to post earnings before interest, tax, depreciation and amortization (Ebitda) of between $3.75 million (€3.16 million) and $4.5 million in 2020.
Tongcheng-Elong sees a continuing robust recovery trend in Q3
>> Tongcheng-Elong Holdings, a Chinese online travel firm co-invested by Trip.com Group and Tencent, said it saw a continuing robust recovery trend in the third quarter of 2020 since the last quarter for some key metrics. Revenue decreased by 7.2% year-to-year to RMB1,914.5 million (USD 291.6 million). Average mothly active users increased by 5.0% year-to-year from 234.0 million in the same period of 2019. Revenue from accommodation reservation services was almost flatten at RMB684.6 million for the three months ended September 30, 2020, compared with RMB693.7 million in the same period of last year.
China posts highest hotel occupancy, RevPAR since last November
>> The Asia Pacific hotel industry reported its best performance levels since the first quarter of the year, according to October 2020 data from STR. Boosted by Golden Week at the beginning of the month, the occupancy and RevPAR levels were the highest for any month in China since November 2019, while the ADR level was the highest since January 2020.