Making payments in China has been a frustrating experience for international tourists in China, where mobile payments have become the norm. But Alipay and the Bank of Shanghai have now made it much easier.
As China has shifted to payment platforms like Alipay and WeChat Pay, cash has become an increasingly rare sight in the country. Many places no longer accept cash at all. The problem for foreigners is that these platforms require a Chinese bank account, and it's become difficult for people on tourist visas to open bank accounts in China.
The new mini program within Alipay changes that. Tour Pass lets you add funds from an international credit card or debit card. It's already live, and it lets users shop online with Alipay or use the app to pay at shops and restaurants.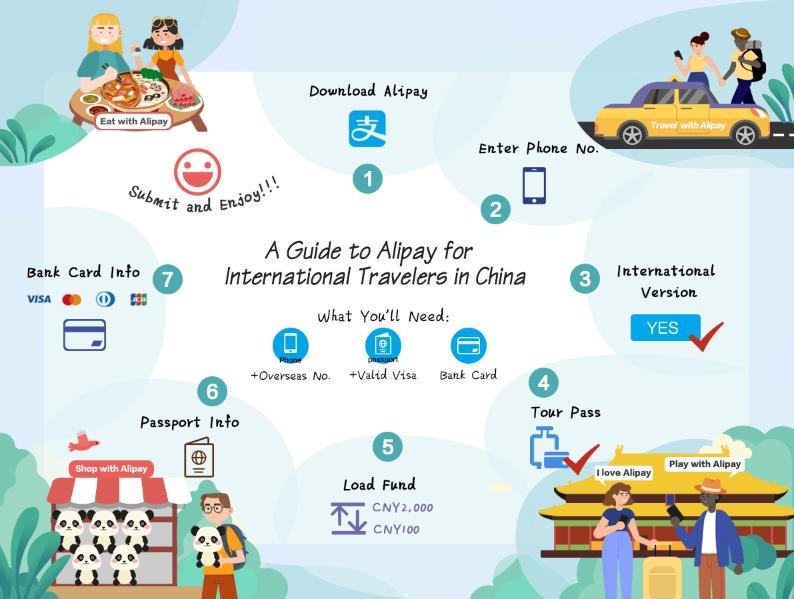 Alipay users can find the mini program just by searching for Tour Pass within the app. When they open it up, they have the option to top-up a digital prepaid card from the Bank of Shanghai.
This may come as a relief to many people who travel to China, but setting up the account still isn't seamless. As with normal Alipay accounts, users must submit their passport number and upload a picture of a valid Chinese visa.
Last week, the Shanghai bureau of China's central bank said in a statement that it's exploring ways to "break the barrier" and allow foreigners to use mobile payment tools in China. Some also point out that Alipay's move comes after Paypal entered the Chinese market by buying a local firm.
Read original article