Del Ross, managing partner at Noctober Value Partners and a former VP-level e-commerce, distribution and sales and marketing veteran from InterContinental Hotels Group, was talking to Phocuswright founder and now "serial board director" Philip Wolf.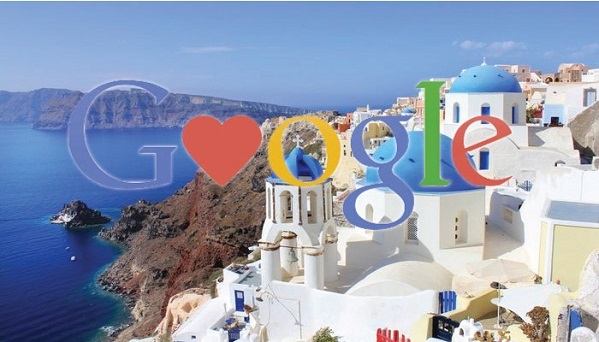 Lufthansa's DCC came up when Ross was asked about the Marriott/Starwood merger announced last month. He said he expected similar deals to take place because of the "pricing power" which the combined Marriott/Starwood behemoth will have.
But he shared his experience from his time at IHG, when back in the dawn of internet time (around 2004) the hotel chain decided to remove all its inventory from Expedia and hotels.com, reminding the audience that the "hotel direct versus OTAs" argument has been around for more than a decade. He said:
"We fully expected the other big chains to follow suit. None did."
At which point Wolf interjected, "Just like Lufthansa…"
OTA historians will note that IHG stuck to its direct guns for four years before coming to a deal with Expedia. Lufthansa's initiative is still in its infancy, but one wonders how long it will go it alone (or how long it will be before another major global airline takes a similar decision).
Ross also shared another caveat to the pricing power argument from his time at IHG.
"We were one of Google's biggest advertisers, maybe its eighth-biggest, and we decided to see what would happen if we just shut off all of our paid Google campaigns for three weeks. And Google didn't even notice."
The timeframe on this experiment wasn't mentioned, but illustrated to the audience the scale at which Google operates.
The topline takeaway for the audience from Ross' keynote was that Google "knows where your customers have come from because we are a life of clicks…" and that hoteliers of all sizes needed specialists to focus specifically on the customer journey.
Google itself loves a travel industry conference as much as it dislikes questions from the floor. It was represented at BTO by Fabio Galletto, head of travel, automotive and luxury for its Italian business.
Galletto's keynote focused on mobile in the context of four "micro-moments" — a concept Google is using to segment the world. (The micro-moments are "I want to know, I want to go, I want to book, and I want to do.")
Representatives from destinations were scribbling furiously when he talked about the "I want to do" micro-moment. One popular statistic: Google saw a 45% increase in destination-related search queries on mobile this year.
Google's Hotel Finder and its Instant Booking products were ever-present topics across the events workshop programme. But the bigger picture stats revealed in the keynote showed that the number of clicks for Hotel Finder partners is up 260% year-on-year, giving an idea of the traction that Instant Booking is likely to achieve.
As an aside, a slide about Google Flight Search – remember that? – talked in terms of its doubling its user base every year since its launch with clicks up 250% in the past year, suggesting that the elephant in the flight meta room could slowly be waking up.
Secret Google project?
Google came up in a dedicated destination-focussed session featuring Brand USA and Visit London. The former's vice president of research and analytics Carroll Rheem talked about its partnership with Google, teasing the audience (to say nothing of the press pack) by mentioning a mobile tracking idea they are working on — prefaced by "I can't say too much because its confidential, but…"
Reading between the lines, it sounds as if Google and Brand USA are trying to correlate real-world physical movement with mobile footprints, possibly linking page views with an actual visit via a phone's GPS – so Brand USA could, theoretically, work out how many people who read its California page on a mobile device actually came to California by using location-based technologies.
Brand USA "is not about booking, it's a consideration engine" unlike VisitLondon which is "further down the funnel."
VisitLondon's head of digital content marketing Jo Darwin mentioned the importance of the London start-up community in helping it develop its next-generation mobile web and app presence.
In fact, a whole bunch of start-ups share office space with VisitLondon under the London & Partners brand, where its inbound tourism exists alongside inward investment agency Think London and the self-explanatory Study London.
This idea of tourism co-operating with other departments makes sense for the world's largest destinations, such as London.
Smaller destinations, such as some of the Italian regions attending the event, might struggle to replicate the London & Partners model, but most tourist boards could benefit from an informal or formal relationship with its local start-up community.
The opening keynote featured Wolf being asked for three predictions and two of them related specifically to the audience (the outlier was his tip that ground transportation will become as easy to book as air).
He told the audience to look at what was happening in Asia, where "branding by room" is becoming popular. The relevance to the BTO audience being that the theory and practice of established hospitality norms are up in the air and that Wolf "has never seen a trend in online travel which stays in one country…"
His final prediction is that the "hotels versus OTAs argument will reach a boiling point, just like Lufthansa."
Lufthansa's approach to distribution understandably gets its fair share of time at airline events, but references at a hotel and destination IT conference prove that arguments around the costs and benefits of direct and indirect distribution resonate across all travel verticals.
Read original article