If you can't beat 'em, join 'em — or at least follow the winds of change and control the disruption of your own business model. Audi has joined the sharing economy ranks with Audi On Demand, an app that allows users to rent an Audi in one day increments within San Francisco. The car will be delivered and picked up by an Audi valet, which is a huge perk that is baked into the price: generally several hundred dollars per day.
Innovating despite the risk of complete annihilation is generally a smart move for mature companies looking to stay relevant in changing times. So it's not surprising that car manufacturers have gotten in on the car sharing game as as way to ensure some ownership of the new segment in automobiles.
BMW has its DriveNow service that focuses on bringing on-demand electric cars to the SF Bay region. Daimler AG has invested heavily in Car2Go, which places gas and electric Smart cars throughout cities like Austin and Seattle for on-demand rentals.
As Millennials and even older generations begin to reconsider the importance of ownership, there has been a wholesale shift towards sharing. The sharing economy is all about only purchasing the time needed rather than owning the asset outright, thus eliminating the cost of ongoing maintenance and asset ownership. This is a potential threat to car manufacturers, who are therefore experimenting with new ways to get their vehicles in the hands of drivers.
The app offers a full selection of Audi vehicles for rent by the day, ranging from the smaller sedans all the way up to the more premium — and thus far more expensive — models. There's certainly some corollaries to Silvercar, the airport car rental startup that only offers silver Audis. While this trial is limited to San Francisco at the moment, an expansion could put the service in more direct competition with other ground transportation companies.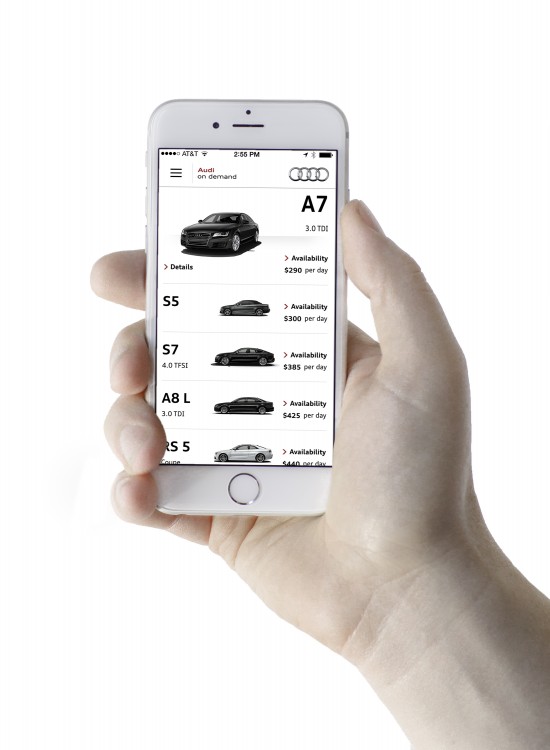 Read original article