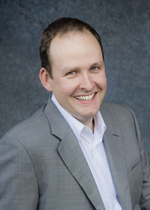 Wotif.com has cornered the online accommodation booking space in Australia and New Zealand, turning over US1.1 billion worth of bookings per year for the 10,000 accommodation providers in Australia and New Zealand and 7,000 in Southeast Asia listed on its site.

  Claiming a market share of 10 per cent of all Australian accommodation bookings by end of 2011, the group has been named the number one travel-destination and accommodation site in Australia by independent ratings agency Hitwise for eight years.

  From its stronghold down under, Wotif is actively extending its reach into Asia, building its brand profile, recruiting more accommodation and entering into joint ventures such as iViVu.com in Vietnam.

  Ahead of his participation in a panel discussion on "The Emerging Asia Pacific Online Travel Market" in the 2012 China Travel Distribution Summit to be held on 12-13 September in Shanghai, Wotif Group CEO Robbie Cooke shares with Travel Daily China the group's plans for Asia Pacific and his take of the future landscape of online travel in the region.

  TravelDaily: What's your growth strategy in Asia Pacific?

  Robbie Cooke:We are very Aussie centric in terms of people booking through the site. We have a very strong proposition for Asian properties wanting to target Australian and New Zealand customers.

  We've been quite open in our desire to extend our footprint in Asia. We currently have a good business in Asia (accounting for 14% of our bookings last year) and we want to get bigger. We are actively out there looking at ways to extend that reach.

  We take a market-by-market approach, looking at ways to provide bespoke offerings in Asia Pacific. For example, last year we launched a joint venture with the Thien Minh Travel Group in Vietnam and developed iViVu.com. It is positioned as a domestic online travel booking site for the Vietnam market, specifically focusing on local needs.

  Our approach is quite different. We are not taking the "one site fits all" approach, but rather identifying what needs to be customised for the specific markets of focus. Others are going for a more holistic or cookie-cutter approach for all markets, and time will tell which of these strategies will be the right one.

  TravelDaily: Which Asia Pacific markets are on your radar?
  
  Robbie Cooke:There are obviously markets where there are players of the same ilk as Wotif.com – leading domestic brands that have very strong footholds in their home markets, such as Rakuten in Japan, and Ctrip and elong in China. It would be difficult to dislodge such strong incumbents and as such they are markets we'll less likely focus on from a consumer facing point of view.

  Markets that have no dominant incumbents are obviously of some interest to us. Joint ventures in these markets make sense for us. Vietnam was the first cab off the rank. We learnt a lot from that exercise, particularly the need to customize the offering for local needs.

  TravelDaily: What do you look for in joint venture partners?

  Robbie Cooke:We are very interested in identifying partners who are local, who understand the idiosyncrasies of their particular market place, have good access and reach to consumers, and are keen to leverage their position and tap into the travel market via a low risk joint venture model.

  Wotif brings to the table a complete technology solution, inventory solution and expertise in the online accommodation space. We have almost an off-the-shelf travel solution for joint ventures that can be readily tailored and modified to suit the specific market needs.
  TravelDaily:What challenges do you face in extending Wotif's Asia footprints?

  Robbie Cooke:The competitive nature of the online travel space is a given – it is (and always has been) a hyper competitive space. We are not "Robinson Crusoe" in our ambitions and the challenges to achieving them. There's a lot of investment being made in online travel in Asia Pacific. A lot of people are trying to execute similar growth strategies in Asia. Everybody focusing on the region also brings something unique to the table which makes for a fascinating battle for the customer.

  The markets are relatively immature and this will see more and more players entering the space over the next decade probably. Competition is healthy and produces the best outcomes for accommodation suppliers and customers alike. One thing is for certain – the landscape in five years will be very different from that which we are living today.

  TravelDaily:How do you cater to the online travel habits of different cultures?
 
  Robbie Cooke:It's critical to know the idiosyncrasies specific to different consumers in the geographies you are targeting. You cannot form assumptions about Asia as a whole. It has less to do with whether the market is immature in an online transactional sense than understanding deeply the culture of the country.

  Things like whether there is still a strong appetite to negotiate other than just accept the price, or the desire to have interaction with somebody, will influence the models that are adopted in certain markets. Similarly the desire to pay in cash as opposed to card (irrespective of access to cards) will and does drive consumer behavior – the absence of alternatives in certain markets will dull the uptake of the online model in certain territories.

  One Company that I much admire that has been very successful in tailoring its offering is Ctrip in China. Their preparedness to adapt their online capabilities and being flexible in the way they interact with their customer base I think sets them apart from the pack.

  TravelDaily:Will future competition among OTAs shift from price to customer service?

  Robbie Cooke:Price/value is and will continue to be very important. Customers are ultimately after the best deal.

  (However) China and India are two good examples where the online model has been modified by some players to still encompass more traditional service, so clearly there is more to the equation than just price alone. In other markets I believe you will over time, see the emergence of models where a premium level of service in the online sense (or in other aspects of the transaction path) will be available on a use and pay basis.

  We have some thoughts on these lines. It forms part of our strategy going forward.

  TravelDaily:How will regional players fare vis-à-vis global OTAs?

  Robbie Cooke:You will continue to see divergence between players that are trying to achieve global domination and players who have very strong regional footprints.

  The next three to five years will be very interesting to watch. My view is the regional players will continue to flourish because they understand, are very focused on and are able to adapt most appropriately to their local markets. You have got very good case studies across the globe of regional players doing exceptionally well – like Rakuten and Ctrip in Asia, HRS and Hotel.de in Europe, and Wotif in Australia and New Zealand. These strong regional players are proving that they can compete very effectively against the global behemoths.

  Over time the strong regional players will work out ways to increase their inventory access globally, which I think, is key. The regional players particularly in Asia are positioned exceptionally well to have very prosperous futures if strategies to resolve these access issues are addressed.

  TravelDaily:How do you counter challenges from emerging channels?

  Robbie Cooke:There have always been and will always be new technology, new channels, new models that we've got to deal with. The secret in this space is being very focused on your core business and not getting diverted too far from core.

  There is a real risk in trying to do everything. You can get very distracted and diluted in trying to deal with every new fad. The trick is in identifying new trends that are going to get consumer traction and getting onboard at the right moment in time for your business (and this will be different by market and by consumer offer).

  We, like many others, have had to deal with new comers in the product space where we saw a risk of sales leakage, flash sales is a good example of this. There are probably 10 to 15 deal-of-the-day type-sites that sprang up in six to12 months in Australia and New Zealand. We did see some opportunities and some risks to our business.

  Rather than trying to build a separate flash sale site, we simply modified some of our promotional offers so that we could provide a deal-of-the-day type offer to our 1.6 million strong Australian customer base.

  It worked very effectively. We didn't divert ourselves too far from our core offer. We simply worked within our existing parameters and used that as a promotional tool. It (our "Wot deal of the Day") is a much more beneficial model for hoteliers with a lot less commission demanded of them than the local flash sale sites.

  TravelDaily:Will flight bookings become a bigger part of your business?

  Robbie Cooke:ThereFlight booking is a relatively new space (for us). It is an area where, as our customer awareness of our new offers grows, we are well positioned to capture growth – particularly given about 35% of our accommodation bookers travel to their destinations by plane.
We are currently only doing flights that are originating in the Australian market. The way we look at flights is that the accommodation part will always be the "hamburger", and flights will be the "fries". I'm very happy to sell the "fries", and I think we'll sell more and more of them, but they are obviously a less profitable part of the mix.
  TravelDaily:What are your plans for the China market?

  Robbie Cooke:ThereWe have about 550 properties in China working with us at the moment, a pretty small number. We are delivering mainly Australian and New Zealand consumers into those properties.

  It's absolutely a brilliant market with a strong leisure interest both by Aussies to China and vice versa. There is also a strong business flows into and out of China as well. There are very strong forecasts for this two-way flow to continue growing as the economic ties between our countries continue to build.

  We are focused on accessing inventory that meets the business and consumer needs from the Australian and New Zealand markets. We absolutely are looking to grow our product range in China in next six to 12 months.

   (In terms of tapping China's outbound travel market), the Wotif brand is not one that the Chinese consumers know of. We have the biggest range of hotel inventory in Australia and New Zealand bar none. The missing piece of the puzzle is how to provide this great inventory exposure to the Chinese consumers. That's something we haven't got a solution for yet.

  TravelDaily:What are the key messages and takeaways for your participation in the September event?
  Robbie Cooke:Every time I visit China I come away with a little bit more knowledge and understanding of the market. I look forward to participating and learning more about the China market. For me a big part of attending the conference is to simply listen to the great speakers you have attending and to get the chance to meet a few more local players I have not had the pleasure of connecting with to date. This is what I hope to take away.

  What I hope to leave with the conference is more understanding among the attendees of Wotif.com – what we do, our markets, where we are strong, the appetite of the Australian and New Zealand travellers for the China market – and make people aware of what we have to offer in the Australia and New Zealand hotel markets.
  For more information about China Travel Distribution Summit, please visit the event website. http://summit.traveldaily.cn/18/index.aspx