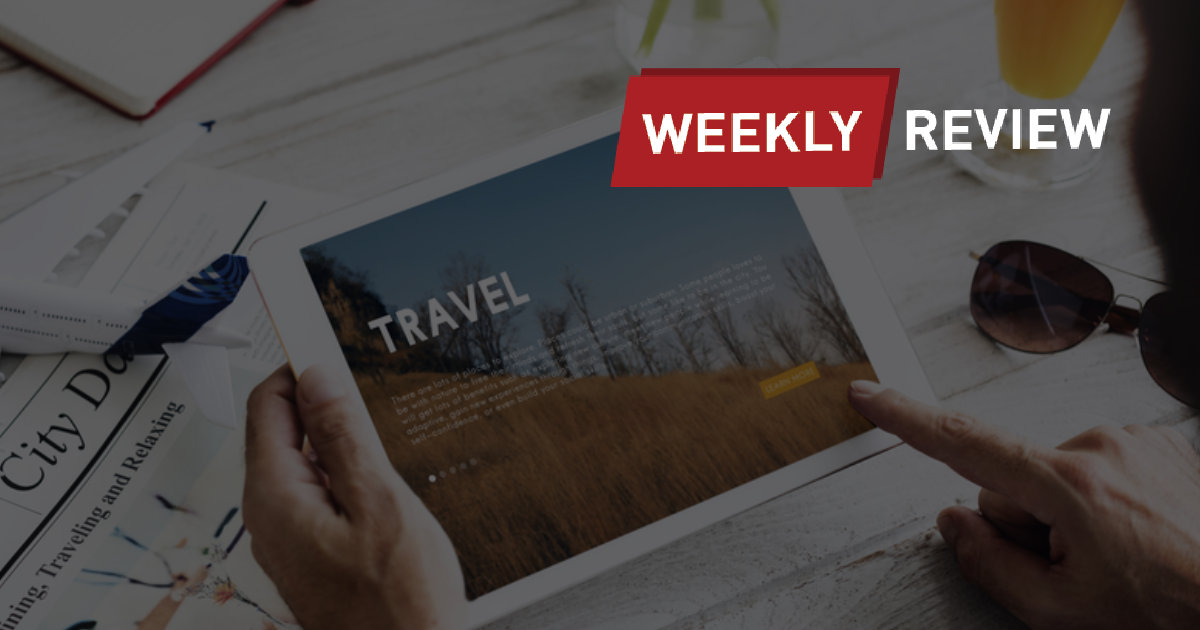 China's Wuhan says it is in talks with Disney to start a project
The city of Wuhan in central China said on Saturday its commerce bureau has started initial talks with Walt Disney for the U.S. firm to start a project in the city. The Wuhan government gave no details on the talks in a statement on its official WeChat account.
Trip.com incubates first NFT "Trekki", bridging the Web3 universe with the world of travel
Trip.com has incubated its first collection, "Trekki". The Trekki collection consists of 10,000 NFTs themed around a dolphin cartoon, now open for registration on Trekki's official website, and will be sold via blind boxes in Q3 of 2023. With the goal of connecting the Web3 nomads with the world of travel, Trekki allows travel enthusiasts who value unique experiences and digital collectibles to enjoy various benefits on Trip.com.
Amadeus partners with DiDi Enterprise to expand hospitality distribution in China
Travel technology provider Amadeus partners with DiDi Enterprise Solutions, the travel management subsidiary of DiDi Global, to support the travel technology innovation it needs to expand its travel management operations across China. DiDi Enterprise Solutions' customers can now shop and book hospitality content via the Amadeus Travel Platform.DiDi Enterprise Solutions will also be tapping into a wealth of content from 500 airlines to offer its customers flights at competitive prices for a given itinerary via the Flight Offers Search API.
H World Group sells 19% of its total stake in OYO, making a 500% return
Chinese hospitality company H World Group – formerly Huazhu – has sold one-fifth of its holding of Indian hospitality company Oyo to United Arab Emirates-based family offices and institutional investors for around $9 million, a source told Skift. The company's partial exit translates to a 500% gain and values H World's remaining stake at over $36 million.
The power of short videos: how TikTok changes the travel industry
Themed "Travel Unboxed", an online event hosted by TikTok in May brought together industry experts to explore the power of short-form videos and their impact on the travel industry. The insights shed light on the changing dynamics of travel decision-making, the immersive nature of short-form videos and the importance of collaboration.
Rosewood Appoints Kevin Yung as new CFO
Rosewood Hotel Group has named strategic advisor Kevin Yung chief financial officer, effective immediately, the company announced Thursday. As CFO, Yung will retain his position as managing partner of Rosewood Capital Ventures, which he has held for two years, making him "uniquely positioned to optimize the synergies between the two organizations," through "unified leadership," the company said in a statement.
Meituan keen on sustaining its aggressive marketing and content strategy
Meituan recorded significant growth in both hotel room nights and GTV (gross transaction value) in its in-store, hotel and travel business in the first quarter of 2023. The company decided to focus on consumption recovery in Q1 with wide-ranging marketing initiatives, upping the ante to "explore traffic growth, and also to stimulate non-instant demand".
H World strengthens its direct bookings pie
H World, a multi-brand hotel group in China, has highlighted that the performance of its direct sales channel stood out in the first quarter (Q1) of 2023. Speaking during the company's Q1 earnings call, Jin Hui, CEO of H World, highlighted the significance of the direct sales channel for the hotel group, and said, "Our H World app and H World mini-program daily active users (DAU) increased by two times and three times, respectively, in the first quarter of this year, compared to the same period in 2019."
Tongcheng achieves its all-time high for domestic room nights in Q1
Tongcheng Travel capitalized on an upsurge in demand for travel in the first quarter (Q1) of 2023, as the online travel company posted remarkable growth in its hotel and air ticketing segments, and also achieved record-highs in its average monthly active users (MAUs) and average monthly paying users (MPUs).

Taking advantage of the revival of China's travel market in Q1, Tongcheng, in its results for the same period, highlighted that its domestic room nights achieved a record-breaking peak, growing over 130% (in terms of year-on-year growth) vs. 2019.
Boeing CEO says Chinese narrowbody jet C919 is a "good airplane"
Boeing Co CEO Dave Calhoun downplayed speculation that China's maiden commercial flight of its domestically produced C919 narrowbody jet could foreshadow the end of the duopoly currently held by the U.S. planemaker and its European rival Airbus SE. Calhoun said the C919 is a "good airplane," but it will take a "long while" for COMAC to build the production capacity needed to meet Chinese airlines' demand.
Newly approved US flights by Chinese airlines avoid Russian airspace
Chinese airlines are avoiding flying over Russian airspace in newly approved flights to and from the United States, according to flight tracking website FlightAware and industry officials. But previously approved Chinese airline U.S. flights are still using Russian airspace.