Joining forces with one of China's biggest tourism conglomerates, German travel giant TUI established a joint venture, TUI China, back in 2003. The China unit of TUI has since been acting as a bridge connecting China and overseas markets.
Guido Brettschneider, CEO of TUI China, recently talked to ChinaTravelNews about the company's growth in China for the past 20 years and his experience in the world's largest source market for international travel.
"We basically started from scratch and developed a leading DMC (destination management company) bringing foreign tourists to China," said Mr. Brettschneider. In 2011, TUI China acquired a license for operating outbound tourism services in China, a rare case for a joint-venture travel agency with a foreign majority shareholding (75%) in the country.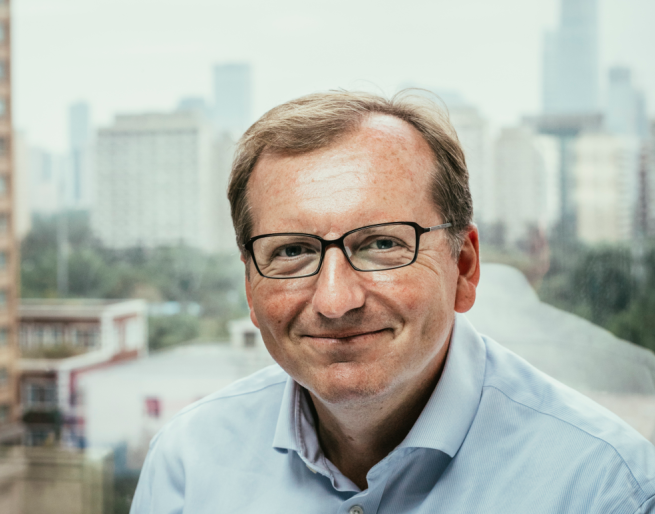 Guido Brettschneider, CEO of TUI China
The company focuses on selling overseas hotel accommodations from TUI to Chinese tourists, especially those traveling to Europe and Southeast Asia. Other than that, TUI China also works on MICE (meetings, incentives, conferences and exhibitions) products and inbound tourism in the country.
When asked about the negative impact on China's inbound tourism of its relationships with some Western countries in recent years, Mr. Brettschneider was upbeat about China's long-term position as a destination with unique resources. "I do believe that geopolitical challenges will eventually go away, and our customers are extremely happy with the hospitality, beauty and diversity of this destination."
He is also hopeful that the barriers for international visitors to come to China, such as challenges in visa applications and a shortage of inbound flights, would resolve in the next few months for travel to get back on track.
Mr. Brettschneider said the inbound and outbound businesses accounted for roughly 80% of TUI China's total revenues before Covid, while domestic MICE operations contributed the remainder.
He said that the company's Chinese joint-venture partner, China Tourism Group (CTG), has been offering great support to TUI China in two ways. "We see a lot of synergies with our partner CTG. For inbound business, they help us receive and service inbound clients in destinations like Yunnan, Guangdong and Xi'an. We are also cooperating in selling TUI hotels in Southeast Asia."
While TUI is a very well-known brand in Europe, it still has to gain brand recognition in China. Mr. Brettschneider said the company is identifying the best-fit brands within the group's portfolio for localization in China.
"We look where it makes sense to bring a brand localized to China," he said. "Besides TUI, we also have different hotel brands like Robinson Club, a European resort club brand. We feel it's a good fit for the Chinese market, with properties for week-long stays in Khao Lak and Phuket of Thailand." The company has set up a separate WeChat account for this brand in China to demonstrate the leisure-focused brand's difference.
For its MICE business, TUI China works with multinational companies in China mostly for incentive travel. Leveraging TUI's international background, TUI China provides German companies' Chinese offices with incentive travel products to their staff, including driving tours.
Has the brick-and-mortar model become obsolete for traditional travel agencies?
Mr. Brettschneider thinks not. "A very big part of our inbound tours to China is sold by travel agencies. So travel agencies, especially in Europe, still make very good contributions to the business."
He gave an example: "Visiting China is a complex product – you have to find the right flights and the right products. So having a good consultant travel agency can still make a big difference." Online channels are also explored at the same time. According to parent TUI Group's 2022 annual report, online sales accounted for 54% of the company's Markets & Airlines segment, four percentage points more than in 2021.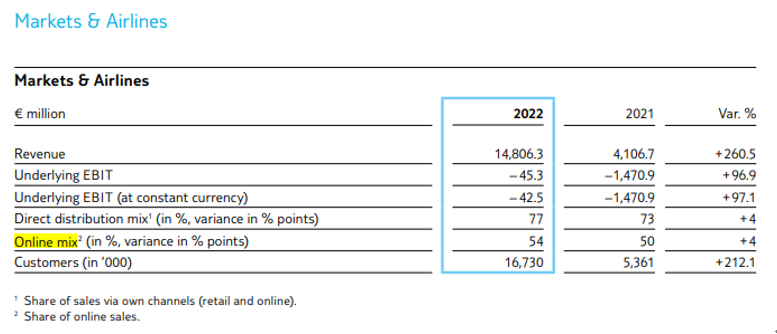 Mr. Brettschneider said that TUI is also working on multi-channel distribution platforms for digitalization.
In 2018, the German group bought Milan-based tours and activities online startup Musement, connecting global suppliers of more than 200,000 local experiences in a platform model. TUI Musement claims to be one of the world's largest digital providers in the online intermediary market for tours, activities and experiences. Through this platform, TUI China is offering global travelers multi-day tours with activities in China.
"There are different ways to put products into this platform and, on the other hand, we have different channels," he said, "So it's still important to use travel agencies to sell products, especially to China. But on top, we're also participating in the growing online platform-driven business model."
When asked about ChatGPT, the popular AI tool that's been talk of the town in recent months, Mr. Brettschneider said he believes that, in the short term, this technology will help customers get information flexibly and also provide travel agencies an additional tool.
The long-term impact of the AI tool is harder to predict, however. "It's difficult to know how AI will change the travel industry. We are working with our headquarters to see how we can use AI for future sales and product developments."
Is there still room for innovation by travel agencies?
With AI gradually taking over some of the human services, can travel agencies still offer differentiation? Mr. Brettschneider thinks that for many customers it's still important to have physical contact.
"The Covid situation probably makes it clearer than ever that we want to have physical contact in cooperation and discussion with people. As much fun as it is to chat on the internet, in the end, it's still part of human nature to be eager to communicate with real people. AI will not completely take over all travel agency businesses, but it will make it more interesting."
In 2023, parent TUI Group aims to grow profitably and Mr. Brettschneider is also confident about TUI China's future. He did not mention specific targets for the China operation, but the company is hopeful that it will continue to be a recognized MICE player in China, as this summer will see the inbound, outbound and domestic travel gradually return to normal.
"We had a challenging time, and now we've been through the tunnel," he said.