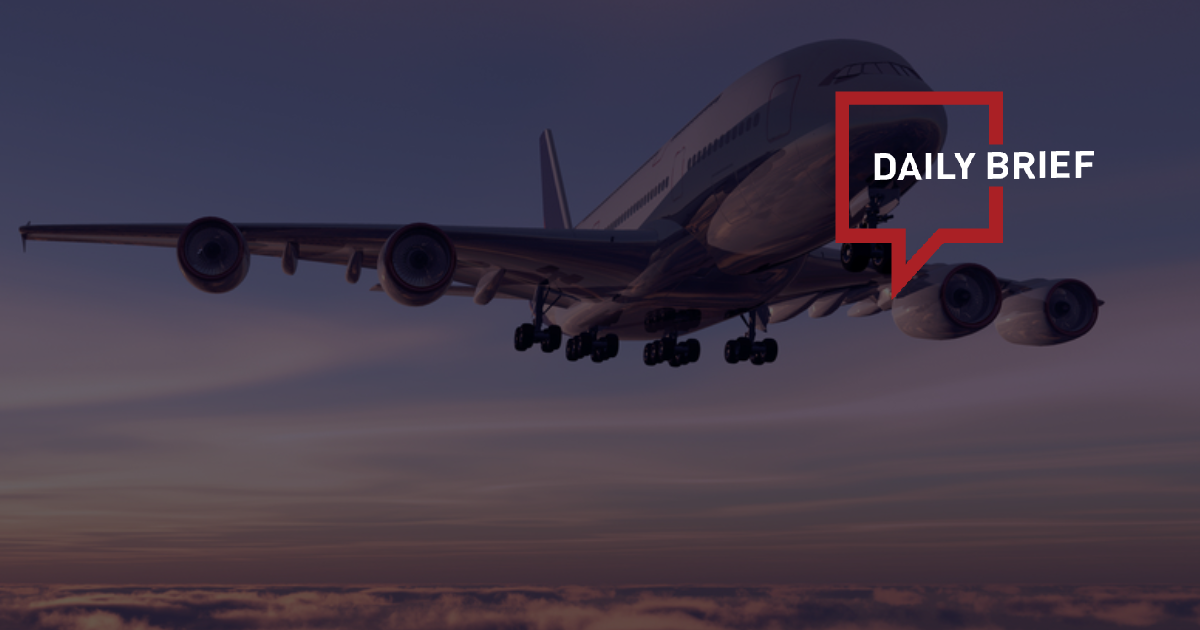 China's cross-border travel hits 3-year high as Hong Kong and Macau checkpoints open fully
>> Mainland Chinese border crossings hit a three-year high on Monday, as Covid-19 restrictions were fully lifted for travellers from Hong Kong and Macau. As many as 676,000 cross-border trips were made on February 6, official data showed, an uptick of nearly 33 per cent from the previous day's total.
The total also beat the previous record for single-day travel since quarantine-free visits to China's mainland were resumed earlier this year, after nearly three years of strict border controls under Beijing's "zero-Covid" policy. However, it was still just over a third of the average daily cross-border travel volume until the pandemic hit in early 2020.
Spring Airlines hosts first in-person jobs fair by a Chinese carrier since Covid-19
>> Spring Airlines has held the first big face-to-face jobs fair by a Chinese carrier since the beginning of the Covid-19 pandemic in late 2019. The Shanghai-based airline is seeking to hire new staff in six key positions, including cabin crew, safety officers, algorithm engineers, and software development engineers, The Paper reported yesterday.
China's aviation regulator denies asking airlines to end cheap ticket sales
>> The Civil Aviation Administration of China reportedly denied that it has asked some airlines to stop selling low-priced tickets.
Seven carriers, including Air China and China Eastern Airlines, were recently told by the regulator to stop selling cheap air fares to reduce losses, according to market reports yesterday. The CAAC would have conducted systematic supervision to ensure full implementation, the reports said.
Hong Kong's Greater Bay Airlines eyeing 15 Boeing 737 MAX order
>> Boeing looks set to win a small victory over its long-time rival Airbus by securing an order for 15 Boeing 737 MAXs. The order is rumored to be imminently coming from the Hong Kong air carrier Greater Bay Airlines. While an order for 15 planes is nothing remarkable, it will set Boeing up as a long-term partner with the airline, which will need to order additional aircraft in coming years.
SWISS to resume regular passenger flights to China
>> Swiss International Air Lines (SWISS) says it will resume passenger flights to the Chinese city of Shanghai early next month following an easing of travel restrictions. In a first step, the national flag carrier will schedule one flight a week before increasing the frequency to three flights a week in April.
Japan to end testing for travelers from China
>> Japanese media on Wednesday reported the country is arranging to relax border control measures for visitors arriving from China as early as this month. However, Tokyo will continue requiring negative Covid-19 tests before departure, the report said.
China's Greater Bay Area to pilot new travel endorsement policy for talents
>> Starting from Feb 20, mainland cities in the Guangdong-Hong Kong-Macao Greater Bay Area will pilot a new policy of issuing endorsements for talents working in the mainland to travel to the Hong Kong Special Administrative Region (HKSAR) and Macao SAR.
According to the National Immigration Administration (NIA), the policy designates six categories of talents eligible for the application of such documents: excellent talents, meaning those who either contribute tremendously to the area's development or are much-needed; scientific research talents; education talents; health talents; legal talents; and other qualified talents in the Greater Bay Area.
MGM China reports US$55 million EBITDAR loss in 4Q22 but revenues trending upwards
>> MGM China, operator of integrated resorts MGM Macau and MGM Cotai, reported an Adjusted Property EBITDAR loss of US$55 million in the three months to 31 December 2022, widened from the US$5 million in 4Q21.
The Q4 results formed part of parent company MGM Resorts' financial results, published early Thursday morning Macau time, with group-wide net revenues growing 18% year-on-year to US$3.6 billion.
Asia boasts strongest year-over-year passenger demand among all regions, says IATA
>> IATA reports that over the past year, re-openings in many economies of the Asia Pacific region allowed for passengers and airlines to return to the skies, greatly accelerating traffic growth in both domestic and international markets. Asia-Pacific airlines posted a 363.3% rise in full year international 2022 traffic compared to 2021, maintaining the strongest year-over-year rate among the regions. Additionally, capacity rose 129.9% and the load factor climbed 37.3 percentage points to 74.0%. December 2022 traffic rose by 302.7% compared to December 2021.