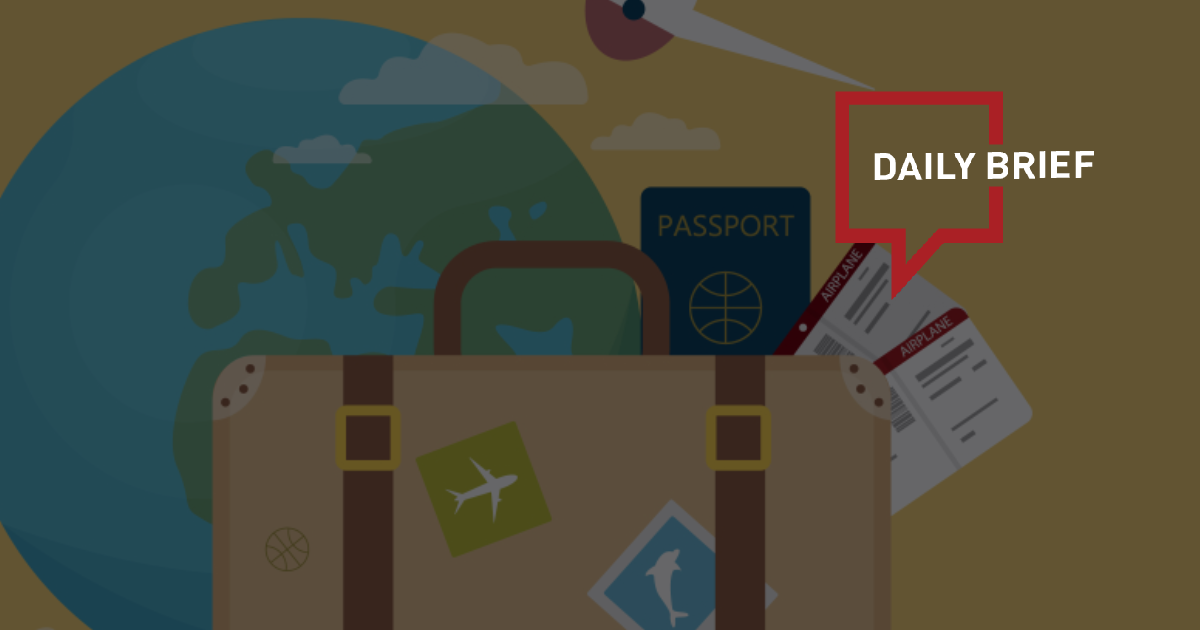 More border crossings between Hong Kong, China's mainland to reopen
>> Three more border crossings between Hong Kong and China's mainland including the Lo Wu checkpoint are expected to reopen as early as Monday while the quota system and Covid-19 testing requirements for travelers are set to be dropped, SCMP has learned.
The Lok Ma Chau and Heung Yuen Wai control points were set to reopen along with Lo Wu, but the remaining one at Sha Tau Kok would stay closed, a government source said on Wednesday.
Boeing CEO hints at higher jet output, optimistic on China
>> Boeing Chief Executive Dave Calhoun pointed toward future increases in narrow-body jet production and voiced hopes that an upcoming visit to China by U.S. Secretary of State Antony Blinken would lead eventually to "robust" plane orders.
Asked on Bloomberg TV on Tuesday whether plans to open a new 737 MAX assembly line in Boeing's Everett, Washington, plant represented a "down-payment on higher production," Calhoun said "yes," but did not give estimates beyond Boeing's existing target for 50 jets a month from its current 31 MAX production rate.
Second Chinese carrier resumed 737 MAX operation in China
>> Hainan Airlines has resumed commercial operations of the Boeing 737 Max in China on Wednesday, marking the second commercial service for the model by a Chinese airline since its March 2019 grounding.
Last month, China Southern Airlines scheduled a flight from the southern city of Guangzhou to Zhengzhou using a MAX which made its first passenger flight in China in nearly four years.
Hong Kong to give away 500,000 free airline tickets to boost tourism, business and investment
>> Hong Kong's leader is to launch a major HK$2 billion-plus (USD 255 million) campaign designed to boost tourism, business and investment on Thursday, which will include a giveaway of at least 500,000 free airline tickets to visitors and city residents.
The campaign is expected to highlight more than 200 business, cultural and tourism events, including those that had been suspended for three years because of the health crisis, to underline to the world that the city is back in the game.
Macau's gaming revenue jumps 82.5% as China travel reignited
>> Macau's casinos saw gaming revenue surge in January as China's reopening and the week-long Lunar New Year break sparked an influx of visitors to the gambling hub, fueling optimism the enclave is finally shaking off its Covid Zero doldrums.
The Gaming Inspection and Coordination Bureau said Wednesday that gross gaming revenue climbed 82.5% last month from a year earlier to 11.6 billion patacas (USD 1.4 billion), beating the median estimate of a 36.5% increase, according to analysts surveyed by Bloomberg. That's the first rise since February last year and the highest monthly revenue since January 2020.
Ice-snow tourism booms in Xinjiang during Spring Festival holiday, boosting local revenue
>> During the Spring Festival holidays, Northwest China's Xinjiang received more than 4.78 million tourists, up 32.79% from last year and bringing the total tourism income to RMB 3.551 billion. Among all the tourist attractions, ski resorts were the most popular, with ice-snow tourism becoming a new growth sector for the region.
During the Spring Festival holidays, Fuyun county in Altay Prefecture, which is globally recognized as the birthplace of skiing, received 170,900 tourists with revenue of RMB 136.71 million, the Global Times learned from local authorities in Fuyun.
Turkish city mayor eyes further tourism cooperation with China
>> Türkiye's western port city of Izmir is keen to strengthen exchanges with Chinese cities to attract more tourists in the post-pandemic era, city mayor Tunc Soyer said.
Stressing the Chinese market's importance for his city, Soyer told Xinhua in a recent interview that Izmir will try to attract more Chinese visitors to the Aegean coastal city after the Asian country's optimization of its response policies to the COVID-19 pandemic in January.
China-Laos Railway transports over 10 mln passengers
>> As of Tuesday, the China-Laos Railway had operated 20,000 passenger trains and handled 10.3 million passenger trips since its launch in December 2021, the railway operator said Wednesday.
The railway handled 8.7 million passenger trips for the China section, with daily passengers hitting 65,000. Meanwhile, 1.6 million passenger trips were logged in its Laos section, with the number of daily passengers reaching 8,800, said the China Railway Kunming Group Co., Ltd.