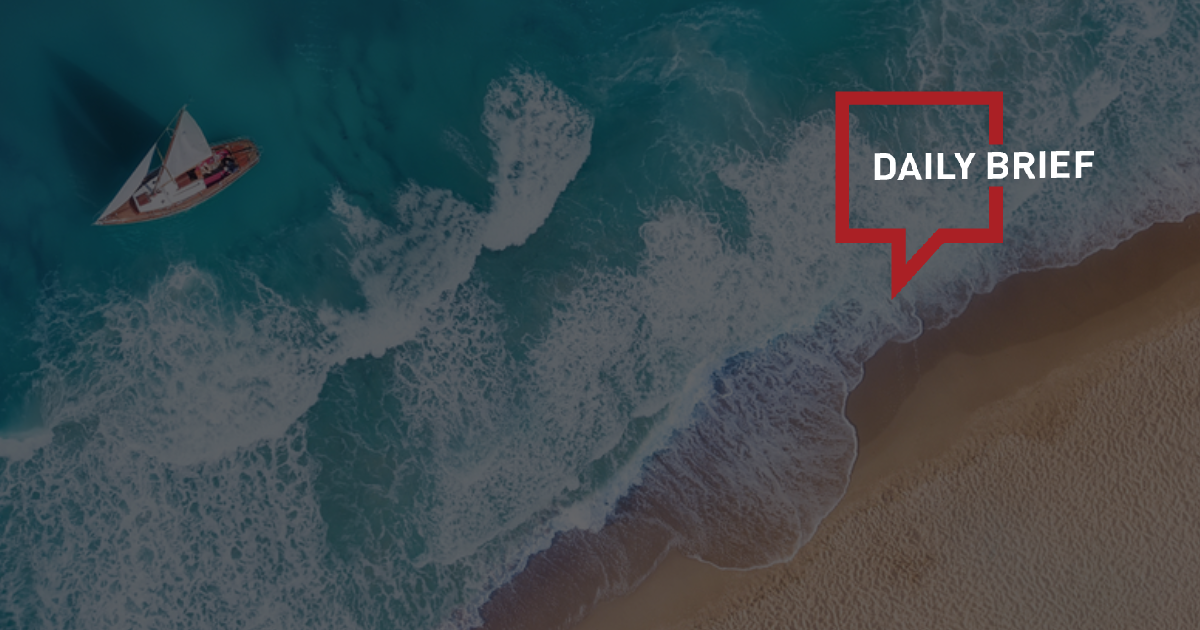 Japan reverses restrictions on flights from Hong Kong and Macau
>> Japan will allow flights from Hong Kong and Macau to land at any airport in the country, partially reversing a rule it implemented last week for both cities and China's mainland that restricted arrivals to four major airports. Airlines will be asked to not increase the number of flights they offer, the statement said.
Hong Kong Airport prepares for return to travel with bond sale
>> Hong Kong's Airport Authority has begun marketing a four-part debt deal, joining a global rush to sell bonds as it jump-starts operations after more travel restrictions were lifted.
The planned sale includes a five-year green tranche that will be used to finance or re-finance eligible environmental projects, according to people familiar with the matter. The airport is also marketing three-year, seven-year and 10-year notes whose proceeds will be used to fund capital expenditure including a three-runway system project and for general corporate purposes.
Air China, Hainan Airlines plan to expand schedules to USA
>> Air China and Hainan Airlines plan to expand their schedules between the USA and China after that country's government relaxed Covid-19-driven entry requirements. Air China will be offering more flights between Los Angeles and the Chinese capital beginning on 8 January, the date the Chinese government has set to lift quarantine rules and most of its travel restrictions, and expanding to daily service later in the month.
PCR tests, health forms needed for Hong Kong-mainland cross-border trips
>> Hong Kong people heading to the mainland once quarantine-free travel resumes from Sunday will need to get PCR tests in advance and fill out health declaration forms, Beijing officials have announced. Covid tests at the border will not be required for everybody, but travelers will have to provide proof of a negative PCR result obtained within 48 hours of their trip.
China railway expects revenue to rebound to pre-pandemic level in 2023
>> China State Railway Group, the national railroad operator, said it expects revenue to rebound this year to the pre-pandemic level of 2019 after the country lifted travel restrictions. Revenue will likely jump 18% to RMB 817.5 billion (USD 118.6 billion) in 2023 from last year, the Beijing-based company said at a work meeting held on Tuesday.
New Covid restrictions on Chinese travelers will hurt corporate travel recovery
>> The recent relaxation of zero-Covid policies in China offered great hope to a corporate travel industry stymied by those rules and one waiting to bring China back into the fold to speed up its recovery. But the ensuing testing requirements being put in place now by countries will be a major setback and dent much-needed confidence, industry associations warn.
"China has historically been a significant market for our corporate clients and we welcome this as an important enabler to allow business travel to restart," said Michael Healy, chief operating officer Europe at corporate travel agency CTM. "However, we remain cautious at this early stage given uncertainty around restrictions and associated travel risk."
CNY holiday visitation to be led by HK tourists, with hotel occupancy to reach 90%
>> The President of the Macau Tourism Industry is estimating that tourists from Hong Kong will actually be the primary source of visitation during the Chinese New Year (CNY) period, towards the end of January. In addition, Andy Wu notes that the current hotel occupancy rate has reached around 60%, paving the way for rates of up to 90% during the holiday.
The industry insider notes that current visitation from Hong Kong has reached a daily rate of between 2,000 and 3,000, approximately 10% of the high period registered before the pandemic.
EU officials 'strongly' urge testing for Chinese arrivals
>> European Union officials are "strongly" recommending that all member states insist on negative Covid tests from Chinese arrivals before they travel. It also advised that all passengers on flights to and from China wear face masks, random testing of flights from China be introduced, and wastewater monitoring be conducted at airports.
Southeast Asia prepares to welcome back Chinese tourists
>> With the Chinese government gearing up to relax its strict travel restrictions on January 8, many Southeast Asian countries are anticipating increased numbers of Chinese tourists, with a mixture of relief and consternation about the possible transmissions of the virus.
Tourism authorities in Thailand say that they are expecting at least five million Chinese tourist arrivals this year, nearly half of the 11.5 million Chinese nationals who visited in 2019. Indonesia has announced that it will maintain its lenient policies toward Chinese visitors. "There is no immediate need to change the existing policy but we will continue to monitor the situation," Covid Task Force spokesman Wiku Adisasmito told Bloomberg.
Tibet launches winter tourism campaign to lure more visitors
>> Tibet launched a new round of its Winter Tour Campaign on Jan 1 to attract more tourists to the autonomous region in the wintertime, according to a statement released by the regional department of tourism development. The campaign will run until March 13.
The department said the winter tour will offer bonuses for certain businesses supporting tourism in Tibet. Tickets to visit Potala Palace in Lhasa and other scenic sites in the region will be free.