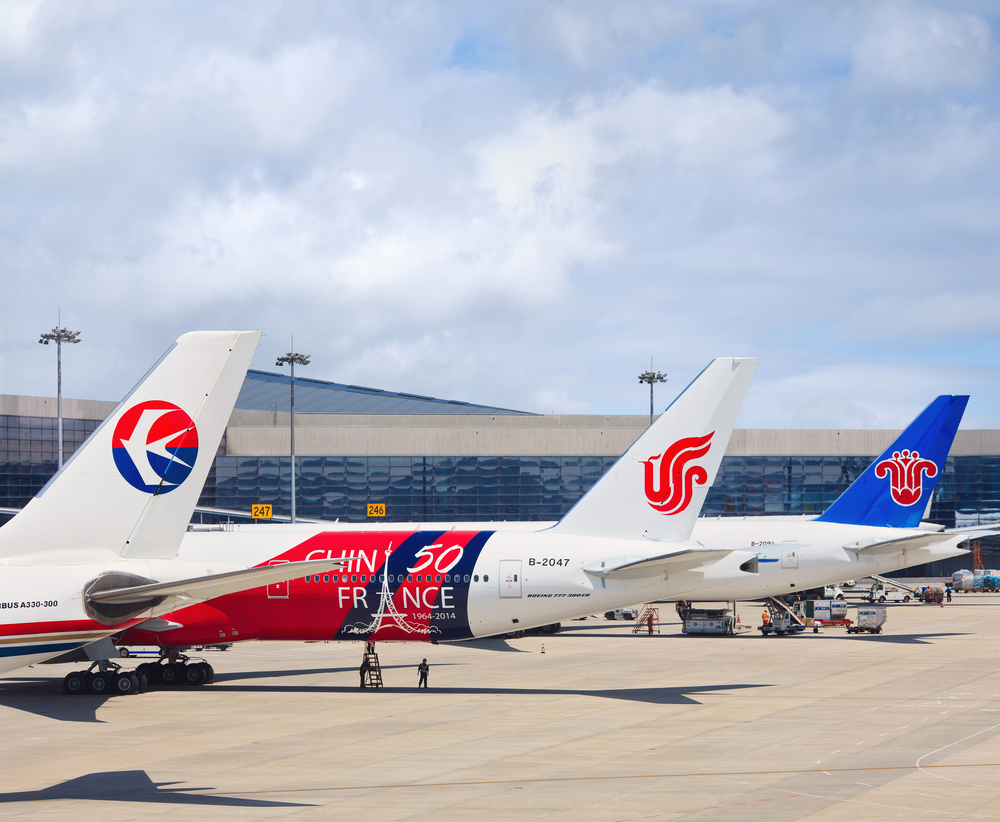 Three Chinese state-owned airlines, namely Air China, China Eastern Airlines, and China Southern Airlines, are all planning to increase their international flights amid the country's loosening rules for Covid-19 control.
In the winter-spring season that started Oct. 30, the three aviation companies aim to operate 136 international routes in total, far exceeding that of the summer season, the firms said in their third-quarter performance meetings.
China Eastern will fly 42 international routes in the new season. The Shanghai-based company is expected to gradually increase and resume international flights, partly depending on the progress of bilateral negotiations between China's Civil Aviation Administration and foreign countries.
Air China intends to operate 52 international routes with 132 flights per week, resuming routes including Beijing-Singapore, Hangzhou-Rome, Hangzhou-Osaka, Chongqing-Dubai, Chongqing-Seoul, Tianjin-Tokyo, and Tianjin-Osaka, according to Huang Bin, secretary of the board of directors. It also plans to open new international routes such as Beijing-Johannesburg-Chengdu, Chongqing-Budapest, and Chongqing-Ho Chi Minh City.
China Southern plans to operate 42 international routes. It has already added some new links from Guangzhou to Europe and Southeast Asia, and it will also resume or increase the number of international routes from the southern Chinese city to North America.
Read original article