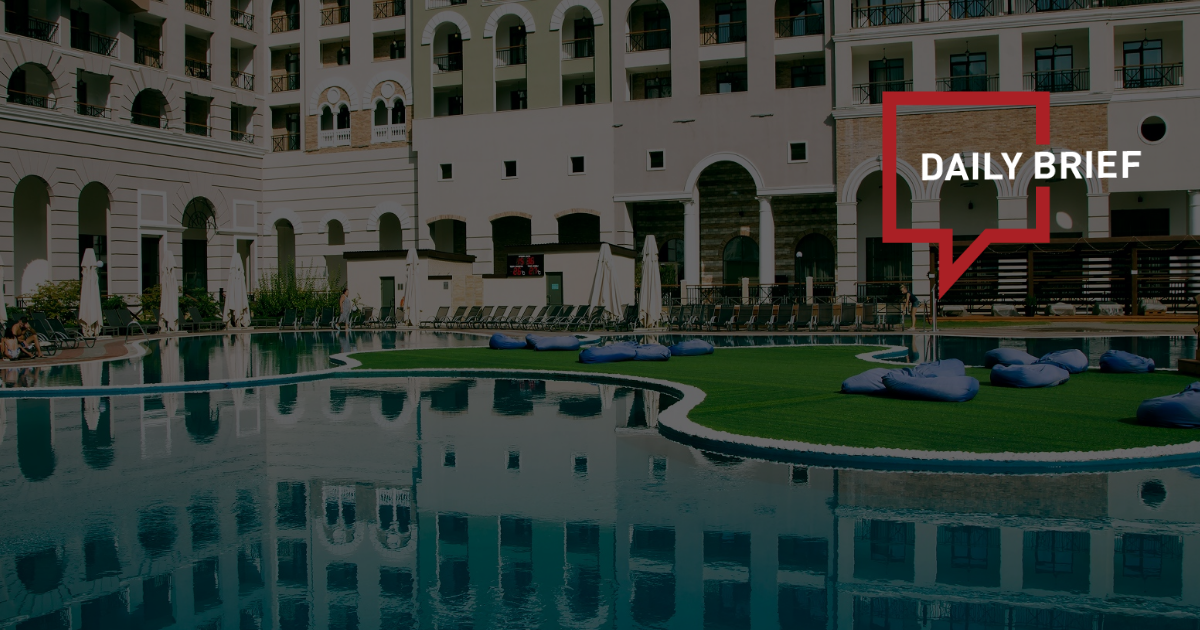 China Aviation Supplies to buy 140 Airbus jets worth $17 billion
>> China Aviation Supplies has signed an agreement to buy 140 Airbus planes worth about USD 17 billion, it said on Friday. The purchase agreement includes 132 of the European planemaker's A320 series planes and eight A350 planes, to meet demand from China's recovering air transport sector.
Marriot shares slide on delayed opening of some properties in China
>> Marriott International said on Thursday China's strict COVID-19 policies were delaying openings of some properties in the country, a key market for hotel operators, where pandemic recovery has been uneven compared to United States. "The market in China is most certainly where we're seeing the most challenges," Chief Executive Anthony Capuano said during an analyst call. About 60% of Marriott's projects in the pipeline in China are in the luxury and upper upscale tier, which are significant money generators, Capuano said.
Marriott's Greater China president to step down
>> In an internal letter to the staff, Marriot's Group President International, Craig S. Smith, said the company's president for the Greater China area, Henry Lee, will retire by the end of the year. Smith said Marriot's senior executive team is reviewing future leadership strategy for Greater China.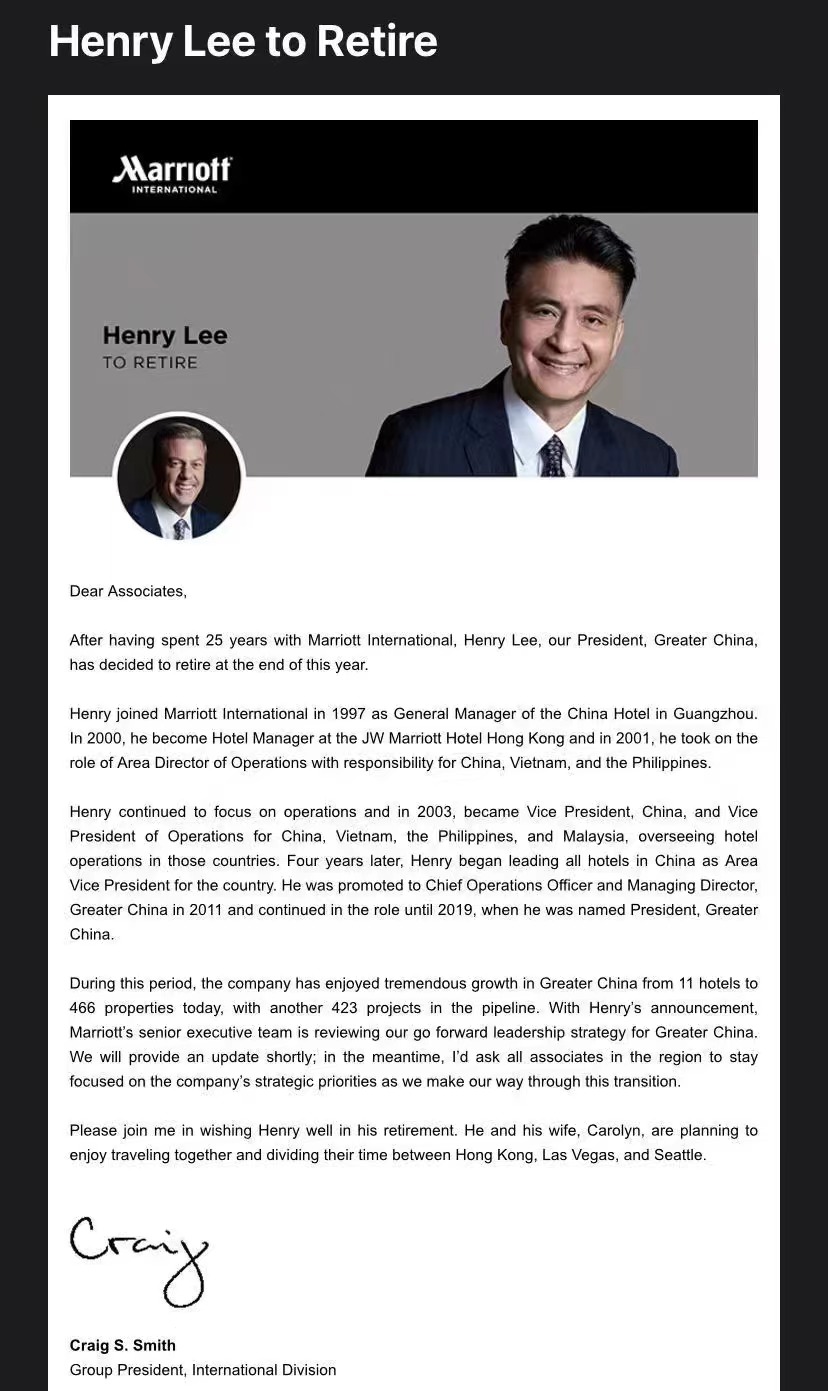 Expedia Group CEO looks forward to China's reopening
>> Peter Kern, CEO of Expedia Group, said during the company's third-quarter conference call that he hopes China will open at some point next year. "Hopefully, China will open at some point this coming year, and we have a very good relationship with Ctrip and power a lot of their outbound international travel. So, I think there's opportunity for us, but that is the next shoe to drop," he said.
China is preparing a plan to end Covid flight suspensions
>> China is working on plans to scrap a system that penalizes airlines for bringing virus cases into the country, according to a Bloomberg report, a sign authorities are looking for ways to ease the impact of the Covid Zero policy. The State Council, which oversees China's bureaucracy, recently asked government agencies including the civil aviation regulator to prepare for ending the so-called circuit-breaker mechanism.
China state railway operator posts record loss on covid disruptions
>> China's state railway operator recorded nearly RMB 100 billion (USD 13.7 billion) in net losses in the first nine months this year as Covid resurgence and strict virus control measures disrupted travel. China State Railway Group Co. Ltd. said revenue for the first three quarters declined 0.5% from a year earlier to RMB 782.3 billion. The net loss widened 36% year-on-year to a record RMB 94.7 billion, exceeding combined losses in 2020 and 2021.
Sri Lanka Embassy in Beijing continues to encourage one million Chinese tourists
>> To further encourage major Chinese travel operators to promote Sri Lanka as a destination of choice, post-COVID-19, The Embassy of Sri Lanka in Beijing, hosted a 'Sri Lanka Tourism and Culture Event' on 25 October 2022 in collaboration with around 60-70 tour operators, travel agencies and media.
China Airlines to increase flights to Palau
>> China Airlines, a Taiwan-based carrier, has confirmed that it will increase flights to Palau on November 16. The airline currently operates one flight per week and from November 16 will increase its service frequency on the Taiwan-Palau route to two flights per week.