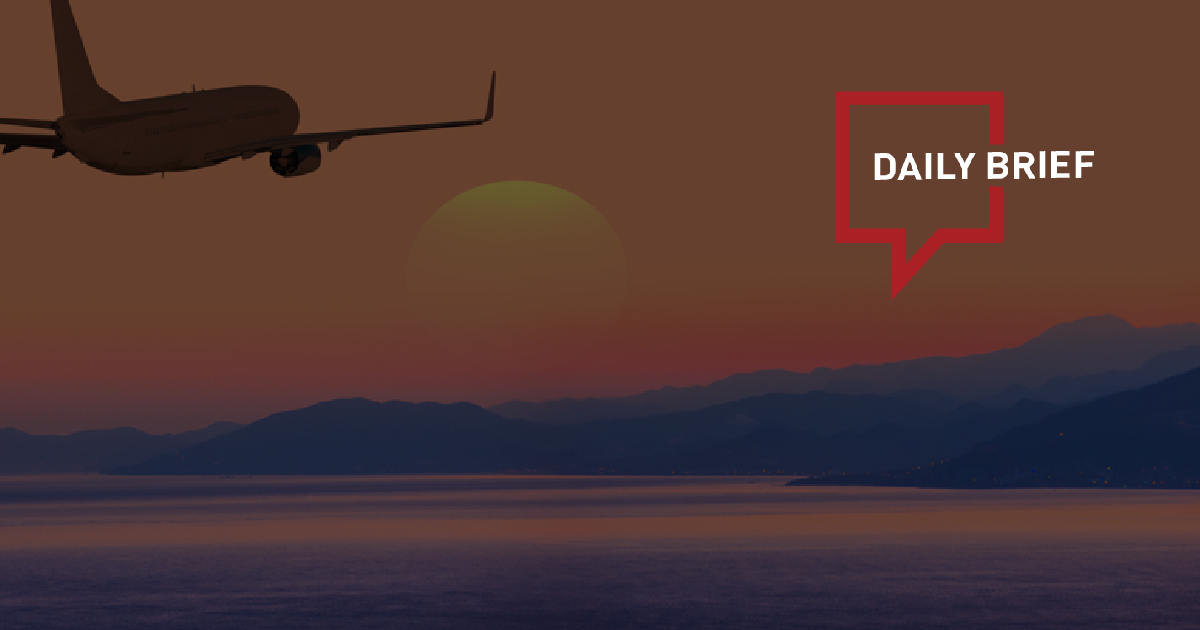 Spring Airlines offers $1.30 flight tickets despite Chinese airline losses
>> Recently, Chinese media reported that a flight ticket from Wuhu, a city of 3 million in Anhui Province, to Fuzhou, the capital city of Fujian Province, is priced at RMB 9 on Spring Airlines' official website. According to Spring Airlines, the RMB 9 ticket is not only on sale for the Wuhu – Fuzhou route, but on two other routes, both of which are also from Wuhu.
Air Macau plans more mainland flights for e-visas return
>> Air Macau said on Wednesday that it plans to up the number of flights it runs between Macau International Airport and 17 destinations in China's mainland for the "winter and spring" air travel period, in anticipation of more mainland tourists coming to Macau. For the winter 2022 to spring 2023 air travel period, Air Macau plans in aggregate 5,723 such flights, up 41% year-on-year.
Taiwan to take group tours from SARs next week
>> Taiwan's Mainland Affairs Council has announced that the island will start to receive tourists traveling on package tours from Hong Kong and Macau from next Monday onwards. The move comes less than a month after Taiwanese authorities scrapped a policy of three-day quarantine for arrivals.
According to an announcement by the Council this afternoon, the island will accept tour groups of five to 40 starting from 7 November, with sightseers and holidaymakers to be allowed to stay for a maximum of 15 days on tours organized by travel agencies registered with the Taiwan Tourism Bureau.
Hong Kong Airport opens record-breaking sky bridge
>> The record-breaking Sky Bridge at Hong Kong International Airport (HKIA) has opened. Passengers can now conveniently travel between Terminal 1 (T1) and T1 Satellite Concourse (T1S) via the Sky Bridge, a 200m-long and 28m-high footbridge equipped with escalators and automated walkway.
Meituan CEO no longer directly hold shares in company's ride-hailing business operator
>> According to Tianyancha App, a business information query platform, on October 31, Wang Xing, chairman and CEO of Meituan, and Mu Rongjun, executive director, both no longer shareholders of Shanghai Lutuan Technology Co., Ltd., the main operator of Meituan's online ride-hailing business.
MGM China quarterly loss up in 3Q amid Covid rules
>> Macau casino operator MGM China Holdings Ltd saw a widening on its quarterly loss in terms of adjusted property earnings before interest, taxation, depreciation and amortisation (EBITDA) for the three months to September 30.
Such adjusted EBITDA loss was HKD535.5 million (US$68.2 million), compared to a negative HKD382.4 million in the second quarter, and a positive HKD45.7 million in the first quarter.
Alipay+ unveils its PLUS Moment at Singapore fintech festival
>> Alipay+, a provider of global cross-border digital payment and marketing solutions, announced its merchant coverage has more than doubled to 2.5 million, as it continues working on connecting businesses to multiple digital payment methods by collaborating with acquirer partners.
Direct flights between India, China should start: Chinese envoy
>> Direct flights between India and China should start, and the governments of the two countries must work together on this, Chinese Consul General in Kolkata Zha Liyou said.
Indian passengers are currently traveling to China through Sri Lanka, Nepal and Myanmar, shelling out an exorbitant amount of money on steep airfares. India and China have been in talks for several months to resume limited flight services, but the negotiations made little headway.