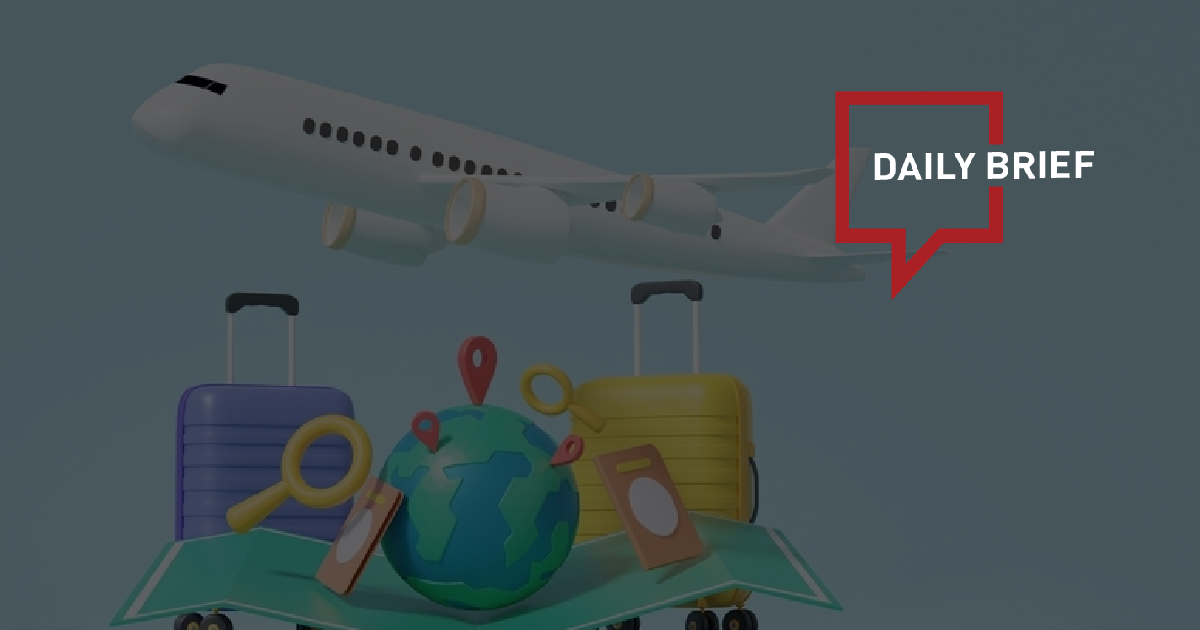 China's duty free shops turn to online sales as international travel stays dormant
>> Chinese duty-free retailers are moving online to drum up sales, as footfall at their airport-based brick-and-mortar shops remains low due to the pandemic, and they are able to win over customers with sizeable discounts, the Beijing Daily reported.
All of duty-free giant China Duty Free Group's subsidiaries have set up their own online shopping channels, the report said. Some have also launched platforms targeting different regions such as Beijing, Shanghai and southern Hainan province.
Taiwan opens borders to tourists as restrictions eased after 2.5 years
>> Taiwan lifted all its Covid-19 entry restrictions on Thursday, allowing tourists unfettered access the self-ruled island after more than 2.5 years of border controls. Visitors are no longer required to quarantine upon entry, or take any PCR tests. Instead, they will need to monitor their health for a week after arriving, and obtain a negative result on a rapid antigen test the day they arrive.
DOT looks forward to resumption of Chinese travel to PH
>> The Philippines looks forward to the resumption of Chinese leisure travel to the country, the Department of Tourism (DOT) said Wednesday, indicating readiness to welcome the highly-coveted market.
The statement came after Senate President Juan Miguel Zubiri cited that the Philippines was on the blacklist for continuing to allow Philippine offshore gaming operators (POGOs) to do business. The Philippines is not on China's tourism blacklist, the Chinese Embassy in Manila clarified on Tuesday night.
Fano Labs upgrading Cathay Pacific's conversational AI technology
>> Cathay Pacific has partnered with Fano Labs, a Hong Kong-based AI company, in order to upgrade the digital experience for customers via advanced conversational artificial intelligence (AI). As demand for travel returns, Cathay Pacific is anticipating an increase in the volume of call and chat traffic, with post-Covid19 travel enquiries already growing rapidly in the past few months.
Hong Kongers dash to Japan as country reopens to solo travelers
>> Hundreds of Hong Kongers undaunted by expensive air fares and ticket troubles have dashed to Japan on the first day of its reopening to solo travelers, while a budget airline has increased flights to popular destinations in the country.
HK Express said it would operate 50 flights a week to Japan in October. But it will increase the number of Japan-bound flights, aiming for 120 per week in December and about 260 next February.
China grants visas to 1,300 Indian students, but thousands still wait to rejoin courses
>> China has granted visas to around 1,300 Indian students and nearly 300 business people in recent weeks, though travel to the country for Indian nationals continues to be a hurdle and at least 20,000 more students are waiting to resume their courses at Chinese institutions.
Hong Kong will hold more high-profile events catering to foreign investors and travelers, leader John Lee promises
>> More high-profile events catering to foreign investors and travelers will be held, Hong Kong's leader has promised, with measures to attract and retain talent from abroad as well as build stronger connections with mainland China to be announced next week in his maiden policy address.
Speaking to a gathering of around 1,000 members of the British Chamber of Commerce on Wednesday, Chief Executive John Lee Ka-chiu also confirmed he would fly to Thailand next month on his first overseas trip since taking office in July.
Singapore Airlines A380 heads to Hong Kong
>> Singapore Airlines is bringing back one of the world's shortest superjumbo flights, with the mighty A380 making the four-hour hop to Hong Kong and back each day from December 1, 2022. It's an unmistakable sign of strong demand between the two Asian financial hubs now that Hong Kong has ended mandatory hotel quarantine.