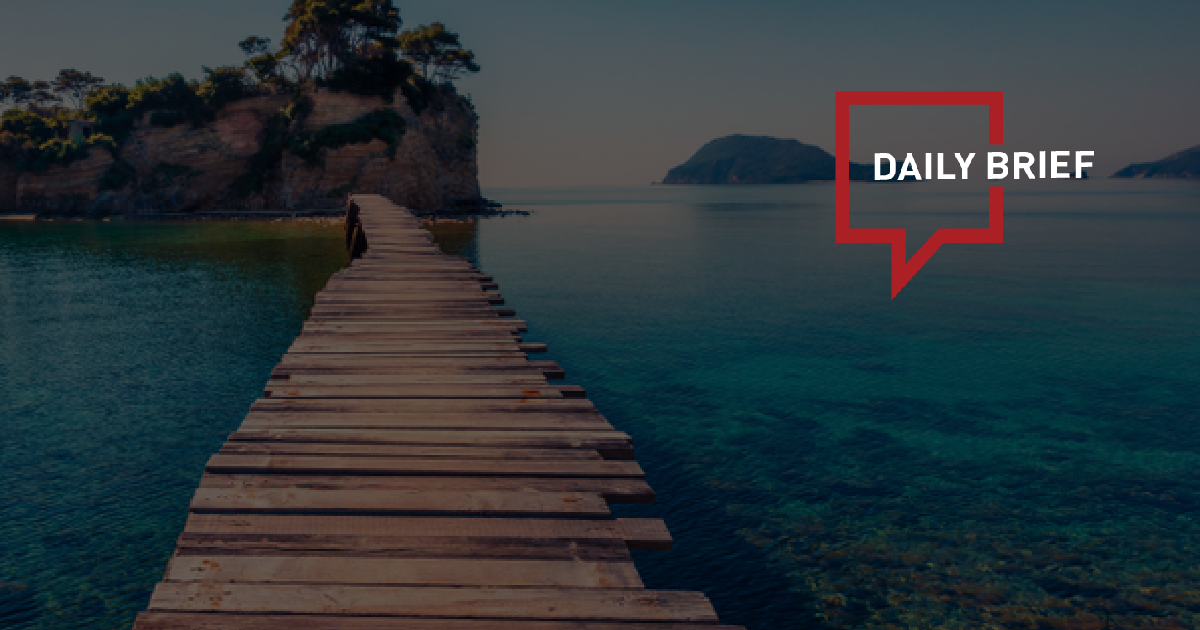 Wangfujing Group to unveil first offshore duty free flagship store in Hainan
>> Wangfujing Group has been granted official approval to open its first Hainan offshore duty free store. The approval, in line with the construction of the Hainan Free Trade Port, will see Wangfujing Duty Free open a flagship store in the city of Wanning next January.
Revised regulations benefit foreign-funded tourism agencies
>> Foreign-funded travel agencies that are registered in Shanghai and Chongqing and meet certain criteria will be permitted to conduct outbound tourism operations between October 8 and April 8, 2024, according to the revised China tourism regulations. Tourism insiders said it was a positive signal and marked the opening of China's tourism market.
New rail schedule optimizes services
>> China's railway network will operate a new schedule from Tuesday, increasing the number of passenger and freight train services to boost transport capability, the national railway operator China State Railway Group said on Monday.
The new schedule will run 10,572 passenger train services daily across the national network, 42 more than the current schedule, and 21,658 freight train services per day, 83 more than the current schedule. The additions will provide strong support to the country's smooth economic development, the company said.
Chinese firm tests electric flying taxi in Dubai
>> A Chinese firm tested out an electric flying taxi in Dubai on Monday, offering a glimpse of futuristic technology that could one day whisk people through cities high above any traffic. The XPeng X2, developed by the Guangzhou-based XPeng Inc's aviation affiliate, is one of the dozens of flying car projects around the world. Only a handful have been successfully tested with passengers on board, and it will likely be many years before any are put into service.
Thailand shifts to European, U.S. tourists to rely less on Chinese
>> The Tourism Authority of Thailand has recently launched a marketing campaign, aiming to promote Thailand as a year-round destination at a time when prices and heating bills are surging in Europe and the U.S. Attracting tourists from these markets, who tend to stay longer, will be key to TAT as it aims for $15.7 billion in revenue and 10 million tourists this year -- all without Chinese arrivals.
Those targets are well below Thailand's pre-pandemic peak of 40 million tourists and revenue of 3 trillion baht in 2019. If Chinese tourists return in full force by year's end, Yuthasak said Thailand could see up to 12 million tourists.
Alipay+ partners with Japanese merchants to boost travel experience
>> China-based Ant Group, affiliate company of the Alibaba Group conglomerate and the owner of Alipay+ has announced it partnered with over one million merchants in Japan to create seamless travel experiences for international tourists.
Universal Studios Japan is the latest partner that joined Alipay+'s expanding network. Under a joint agreement, the theme park will introduce a QR code cross-border digital payments solution, accepting some of the region's most popular e-wallets, to provide a seamless, secure, and smooth payment experience for international travelers.
E-coupons, subsidies boost Shanghai's consumption to $9.3 billion during National Day Holiday
>> Shanghai's consumption totaled CNY66.3 billion (USD9.3 billion) during the week-long National Day holiday, thanks to consumer electronic coupons and subsidies released by the eastern Chinese city's government. Offline consumption in Shanghai between Oct. 1 and Oct. 7 recovered to 80% of last year's level to CNY40.8 billion, while online consumption jumped 2.9% to CNY25.5 billion in the period.
Big-name banks test out climate for Chinese U.S. listings with Atour application
>> Atour could become the biggest U.S. IPO by a Chinese firm in more than a year with its latest listing application to raise more than $300 million. The high-end hotel operator's listing is also notable for including Citigroup and BofA Securities as sponsors, signaling large U.S. listings by Chinese companies could soon resume.
A strong pricing and trading debut would be the latest signal that a new spring could soon arrive for Chinese companies looking to list in New York.
Philippines said to be on China blacklist of tourism destinations due to POGO
>> The Chinese government has included the Philippines in its blacklist for tourist destinations due to the continuous operations of offshore gaming, Senate President Juan Miguel Zubiri said Tuesday, citing Chinese Ambassador to the Philippines Huang Xilian. The information was relayed by the Chinese envoy when the latter paid a courtesy call on Zubiri at the Senate on Monday. Citing Huang, Zubiri said China wishes that the Philippine government will take action on this.