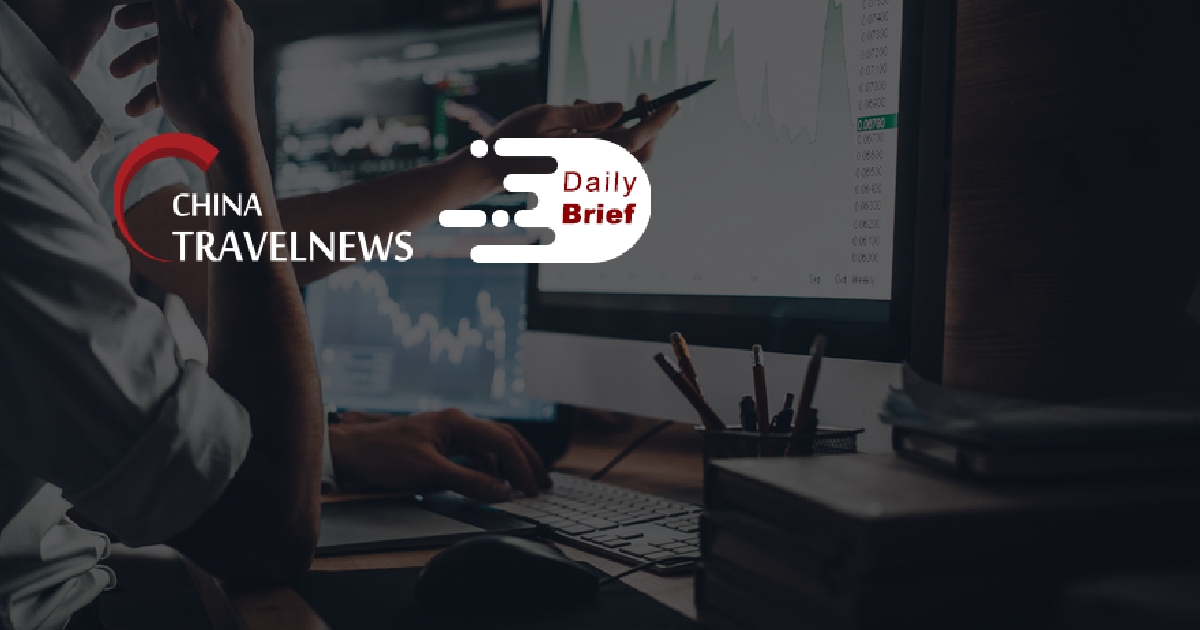 DidaTravel announces new strategic partnership with China's hotel giant Huazhu Group
>> Alibaba-backed DidaTravel announced a new strategic partnership with China's hotel giant Huazhu Group Limited. Under this deal, DidaTravel's clients can now access to rates at more than 7,000 properties in 17 countries across a portfolio of more than 20 distinct hotel brands. At the same time, this distribution agreement will help Huazhu to expand their reach to high-value customer and widen its global presence.
CTG Duty Free slips after biggest Hong Kong listing of the year
>> China Tourism Group Duty Free Corp. slipped early in its Hong Kong trading debut, after raising HK$16.2 billion ($2.1 billion) in the Asian financial hub's biggest listing this year. Shares of the world's largest travel retailer dropped to HK$155 as of 1:27 p.m. local time. They were sold at HK$158 each, above the mid-point of a marketed range.
China's Tongcheng Travel has high hopes for Generation Z
>> Catch them young clearly seems to be the mantra for Tongcheng Travel as the Chinese online travel agency has been steadily ramping up efforts to enhance its brand influence among younger generations through varied marketing campaigns.
Tongcheng, which is publicly listed in Hong Kong, has been working closely with WeChat's parent company — Tencent — for young user acquisition and has joined with Jiangsu Province Tourist Bureau to co-launch marketing activities targeting college students.
Facial recognition startup cornering 60% of airport market bags Shanghai Airport funding
>> Reconova, China's leading facial recognition technology provider, has secured hundreds of millions of yuan (more than 14.6 million) in its Series D financing round. The investment was jointly led by China Merchants Capital and Shanghai Airport Authority's subsidiary Hongyu Capital, with Strategy Capital, Gentai Capital and existing investor SAIF Partners also involved.
Yunnan's tourism revenue nears RMB 500 billion in Jan.-July
>> Southwest China's Yunnan Province recorded 439 million tourist visits during the first seven months of this year, or 93.2% of the level for the same period in 2019, according to a press conference on Thursday.
Tourism revenue from January to July totaled RMB 495.68 billion (about USD 72.32 billion), or 80% of that in 2019, the provincial culture and tourism department said.
Chinese tourism sector sees recovery in H2, with refined anti-epidemic measures
>> Since the outbreak of the COVID-19 epidemic, China has been ramping up efforts to help ease pressure on tourism businesses, Miao Muyang, an official from the Ministry of Culture and Tourism (MCT), said at a press conference on Wednesday.
Southwest China's Yunnan Province has seen its number of visitors recovered to about 90% of the level in 2019, and some of its famous scenic areas have even seen tickets sold out in July, according to media reports.
CDFG wins bid to operate Chengdu Shuangliu International duty free stores in JV with airport company
>> World number one travel retailer China Duty Free Group (CDFG) was this week awarded the duty-free retail contract at Chengdu Shuangliu International Airport in Sichuan province after an open tender. As a result, CDFG and Sichuan Airport Group plan to leverage their respective strengths to create a joint venture company to operate the airport's arrivals and departures duty-free stores.
Kazakhstan presents high-tech exhibition on digital tourism in Beijing
>> The Silk Road Hologram exhibition on digital tourism in Kazakhstan was unveiled to the public on Aug. 23 in Beijing, reported the Kazakh Foreign Ministry's press service. In his welcoming remarks at the opening ceremony, Kazakh Ambassador to China Shakhrat Nuryshev introduced the tourism opportunities in Kazakhstan to the guests, as well as the major priorities of the state program on tourism development until 2025.